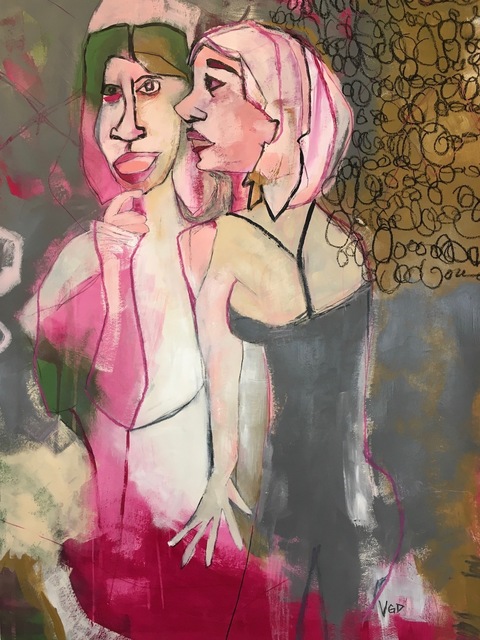 THE SECRET, 2019
Acrylic on paper

Vikki Drummond says... "I am interested in how we humans see ourselves and why we might …
Front lower right corner.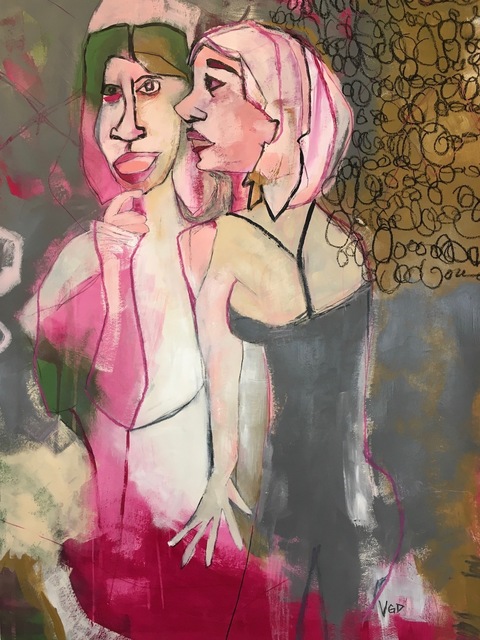 Vikki Drummond says... "I am interested in how we humans see ourselves and why we might portray and image that belies our true nature".
The artist plays with combining flattened and dimensional figures in the same composition to challenge the viewers sense of reality. The hope is that the viewer recognizes …
Front lower right corner.
THE SECRET, 2019
Acrylic on paper