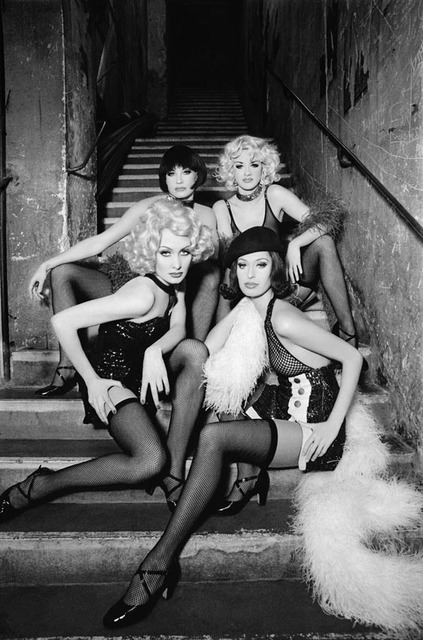 Java
Digital Print on aluminium, collage under Plexiglas
47 1/2 × 32 in
120.7 × 81.3 cm
Edition of 3
One of Vlada Krassilnikova's many gifts is her ability to capture movement in one hundredth of a …
Titled, signed and numbered on the reverse.
Courtesy of Fine Art Auctions Miami

Born November 27, 1967 in Oufa in the Ural, Vlada Krassilnikova is both French and Russian. First working as a professional gymnast and dancer at the cabaret and music hall in Moscow, she was quickly noticed by Alain Bernardin, founder of Crazy Horse, who brought her to Paris. Legendary for its large size, in 1993 she joined the heart of ballet at the Moulin Rouge. As the first Russian dancer to be engaged in the troupe, she became a soloist dancer for the next ten years. Alongside her job as a dancer and model, Vlada took backstage photographs of the other dancers. It is through her eyes and experience that she shows the true emotions hidden behind the glamour of the most famous Parisian cabaret. She creates a unique and exclusive intimacy with the dancers with whom she shared the laughter and the blues for a decade. 
After 2003, Vlada Krassilnikova devoted herself full time to photography and became a guest of honor of the European Festival of Photography in Arles Nu. In 2004, her approach to photography became more contemporary, including color and digital images whose technological possibilities opened up a new field to work in. In her new series, she captures the realities of a travesty determined both by the laws of the spectacle and those of everyday life. Women hold between privacy and disclosure; exhibitionism and modesty; tenderness and toughness; euphoria and despair; and narcissism and loss of confidence. 
Recognized by its framing, vivid colors, and the play of shadows in black and white, Krassilnikova's graphic style casts a shy, sensitive, and sensual spirit against the realities of the contemporary woman. —Courtesy of Fine Art Auctions Miami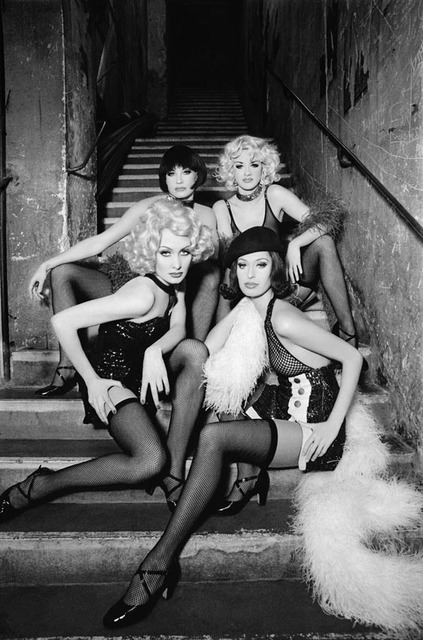 One of Vlada Krassilnikova's many gifts is her ability to capture movement in one hundredth of a second, giving the impression that the shot took forever to be composed. Her pictures appear perfect and incredibly sharp, despite their having often been taken on the fly in poorly lit conditions. Java is a quintessential …
Titled, signed and numbered on the reverse.
Courtesy of Fine Art Auctions Miami

Born November 27, 1967 in Oufa in the Ural, Vlada Krassilnikova is both French and Russian. First working as a professional gymnast and dancer at the cabaret and music hall in Moscow, she was quickly noticed by Alain Bernardin, founder of Crazy Horse, who brought her to Paris. Legendary for its large size, in 1993 she joined the heart of ballet at the Moulin Rouge. As the first Russian dancer to be engaged in the troupe, she became a soloist dancer for the next ten years. Alongside her job as a dancer and model, Vlada took backstage photographs of the other dancers. It is through her eyes and experience that she shows the true emotions hidden behind the glamour of the most famous Parisian cabaret. She creates a unique and exclusive intimacy with the dancers with whom she shared the laughter and the blues for a decade. 
After 2003, Vlada Krassilnikova devoted herself full time to photography and became a guest of honor of the European Festival of Photography in Arles Nu. In 2004, her approach to photography became more contemporary, including color and digital images whose technological possibilities opened up a new field to work in. In her new series, she captures the realities of a travesty determined both by the laws of the spectacle and those of everyday life. Women hold between privacy and disclosure; exhibitionism and modesty; tenderness and toughness; euphoria and despair; and narcissism and loss of confidence. 
Recognized by its framing, vivid colors, and the play of shadows in black and white, Krassilnikova's graphic style casts a shy, sensitive, and sensual spirit against the realities of the contemporary woman. —Courtesy of Fine Art Auctions Miami
Java
Digital Print on aluminium, collage under Plexiglas
47 1/2 × 32 in
120.7 × 81.3 cm
Edition of 3