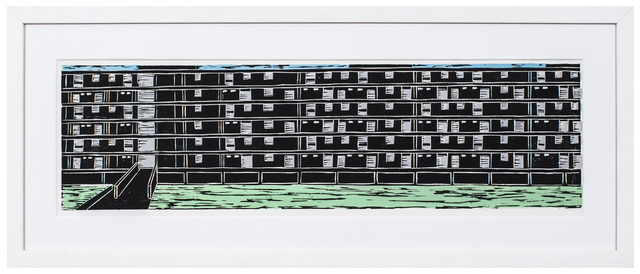 De Beauvoir 1, 2018
Linocut
11 × 52 in
28 × 132 cm
Edition 1/10 + 1AP
New York City, Athens, London

IFAC Arts
New York City, Athens, +1 more
•
De Beauvoir is a series of linocuts that depicts the modernist architecture from a council estate …
Signed and stamp numbered.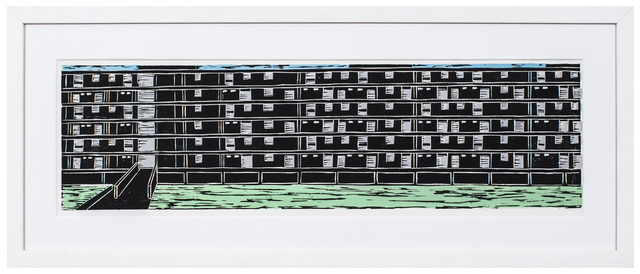 IFAC Arts
New York City, Athens, +1 more
•
De Beauvoir is a series of linocuts that depicts the modernist architecture from a council estate in East London. The De Beauvoir Estate was built in the 1960s on a former industrial land along the South side of Regents Canal. The Estate consists of five high-rise tower blocks, and a number of low-rise tower blocks, …
Signed and stamp numbered.
De Beauvoir 1, 2018
Linocut
11 × 52 in
28 × 132 cm
Edition 1/10 + 1AP
New York City, Athens, London