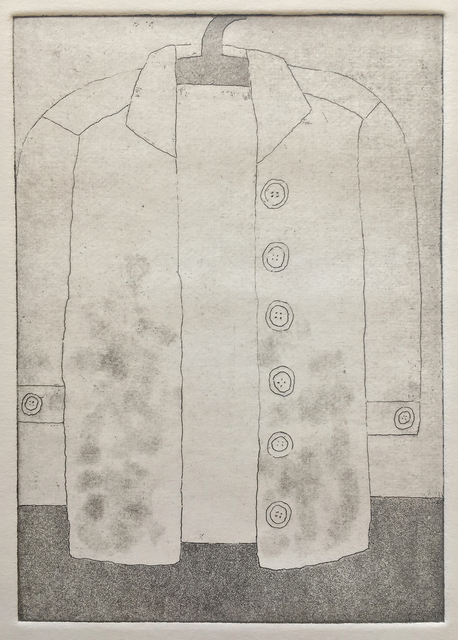 Painter's coat, 2018
Etching and aquatint on paper
6 × 4 1/8 in
15.2 × 10.5 cm

Painter's coat is an etching and aquatint on paper printed by the artist himself. It is part of …
Monogrammed and numbered out of 12
© William Wright, Courtesy of Galerie Ariane C-Y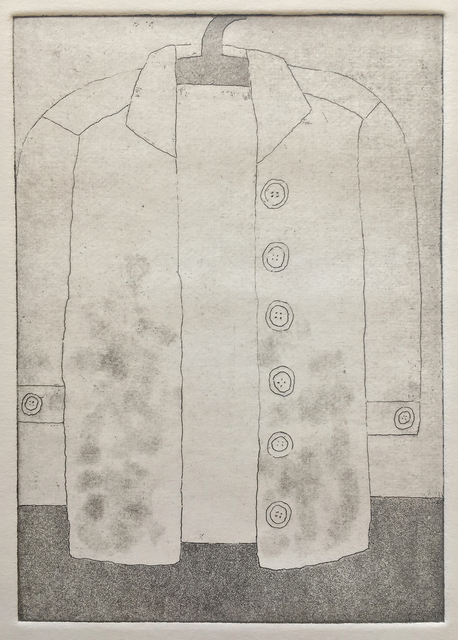 Painter's coat is an etching and aquatint on paper printed by the artist himself. It is part of the "Studio Pictures" series where William Wright explores his own studio.
"The idea of the artist's studio as a private
sanctuary is perhaps a romantic notion.
A place to think and contemplate,
even meditate.
Monogrammed and numbered out of 12
© William Wright, Courtesy of Galerie Ariane C-Y
Painter's coat, 2018
Etching and aquatint on paper
6 × 4 1/8 in
15.2 × 10.5 cm