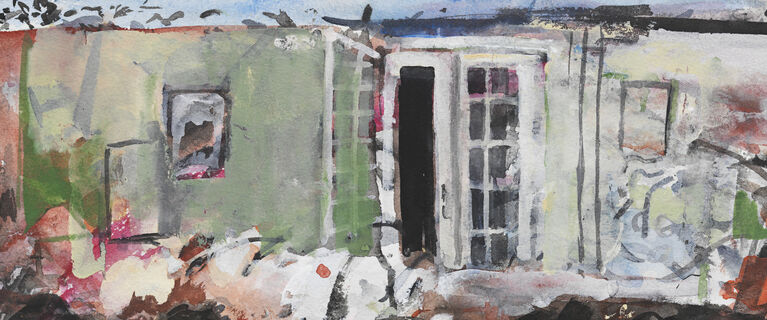 BOMB Gala & Auction - Reenvisioned: Benefit Auction 2020
BOMB Magazine x Artsy present BOMB Gala & Auction – Reenvisioned: Benefit Auction 2020 featuring works by artists including Marina Abramović, Katherine Bernhardt, Cecily Brown, Nicole Eisenman, Kenny Scharf, Charline von Heyl, and Carrie Mae Weems.
Bidding on the auction is open exclusively on Artsy and will close on October 5 at 5:00 PM ET.
In 1981, BOMB Magazine's founders—New York City artists and writers—decided to develop interviews between artists of all genres that reflected the way practitioners spoke about their work among themselves. As a result, BOMB changed the nature of cultural discourse by placing the artist's voice at its center.
BOMB, a nonprofit, is now a multi-platform publishing house that provides unique insight into the creative process from its flagship print quarterly to its online Daily, its archive of 8500 primary-source documents, its essays by cultural thinkers, its Oral History Project that documents the life stories of influential African American artists, and its latest podcast series, FUSE.
"It will always be of inestimable historical value to have provided these intimate glimpses into the personal centers of the creative process," the critic and philosopher Arthur Danto declared. "The [BOMB] interviews refer to the culture in its fluid and formative state, and in this way contribute to its direction. In and through them the culture encounters itself."
Every year, we host our Gala and Auction in New York, where we honor art luminaries and feature an auction of one-of-a-kind pieces. This year, we invite you to our first virtual gala—free and open to the public. On October 2, 2020, we will present an incredible program of performances by BOMB contributors past and present.
To attend the virtual BOMB Gala & Benefit Auction: Reenvisioned on October 2, please RSVP here.
To make a contribution to sustain BOMB and its decades-long mandate to deliver the artist's voice, please donate here.
A portion of the funds raised will go towards supporting the Trans Women of Color Collective. Trans Women of Color Collective is a nonprofit organization committed to uplifting the narratives, lived experiences, and leadership of trans and gender non-conforming people of color.
Each work ships from a different location, as noted on the individual lot page. Shipping costs are the responsibility of the buyer.
Contact Us
+1-845-582-3967