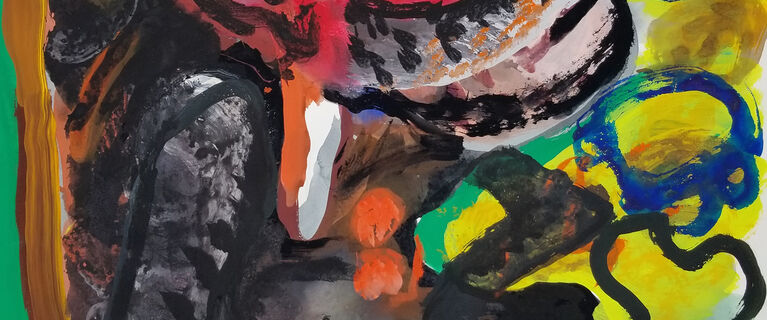 Food Bank For New York City: Emergency Benefit Auction 2020
In this "new normal" of social distancing, shuttered businesses, lost wages, and closed schools thousands of more New Yorkers are facing food insecurity. 100% of the proceeds of this emergency benefit auction, organized by artist Doron Langberg and facilitated by Yossi Milo Gallery, will support Food Bank For New York City, the city's leading hunger-relief organization.
Founded in 1983, the mission of Food Bank For New York City is to end hunger by organizing food, information and support for community survival and dignity. At least 1.4 million New Yorkers rely on its services, with a network of approximately 1,200 emergency and community food providers. Food Bank For New York City provides emergency meals, fresh produce, and household supplies for low-income New Yorkers, families with school-aged children, seniors at high-risk of infection, and healthcare workers.
With work by almost 100 of today's most exciting artists, this auction brings together a wide range of practices, backgrounds, and experiences. The incredible response from artists across all walks of life reflects a call for unity and collective transformative action.
Bidding on the auction opens exclusively on Artsy on April 24th, 2020 at 2:00 pm EDT and will close on May 8th, 2020 at 4:00 pm EDT.
Contact Us
+1-845-582-3967