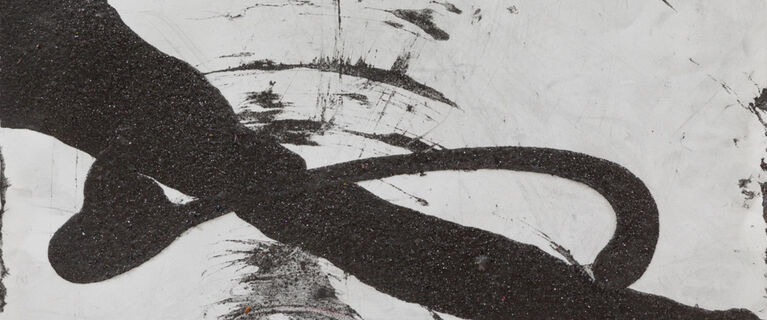 moCa Cleveland: Benefit Auction 2021
A Spring Fundraising Auction for the Museum of Contemporary Art Cleveland (moCa)
moCa's spring fundraiser connects artists, art lovers, and artworks in dialogue and exchange. Featuring more than 25 artworks by leading and emerging artists with connections to moCa, the auction directly supports the museum's mission to elevate artists and their work, and serve and bring value to our community. Since its founding in 1968, moCa has presented the works of more than 2,000 artists, operating as conduit and catalyst for creativity and the foremost champion of contemporary art in Northeast Ohio.
To dive deeper into the urgent role of artists and art during this fundraiser, moCa presents two dynamic Artist Conversations. Michelle Grabner and Tony Lewis talk with two other artist peers about the nexus of their practices and the relevancy of art now and in the future. Register for these free Zoom talks below.
Tuesday, April 20th at 6:00pm EDT: Michelle Grabner & Jessica Jackson Hutchins
Tuesday, May 4th at 6:00pm EDT: Tony Lewis & Torkwase Dyson
moCa thanks its 2021 Spring Benefit sponsors:
(Connoisseur Sponsors) Yuval Brisker, Joanne Cohen & Morris Wheeler, Grosvie & Charles Cooley, Toby Devan Lewis, Jan Lewis
(Collector Sponsors) Leslie & John Dunn, FRONT International: Cleveland Triennial for Contemporary Art, Karen & Eric Hillenbrand, Michelle & Richard Jeschelnig
(Patron Sponsors) CRESCO Playhouse Square Management, Doreen & Dick Cahoon, Jackson Lewis LLP, Stephen Sokany & Matthew J. Katz, Harriet Warm & Dick Blum
(Community Sponsors) Fran & Jules Belkin, Karen & Doug Katz
Bidding is open exclusively on Artsy and will close on May 4th at 8:00pm EDT.
Please Note: Tax will be determined and charged in accordance with the destination of the work once it ships to the buyer.
Contact Us
+1-845-582-3967