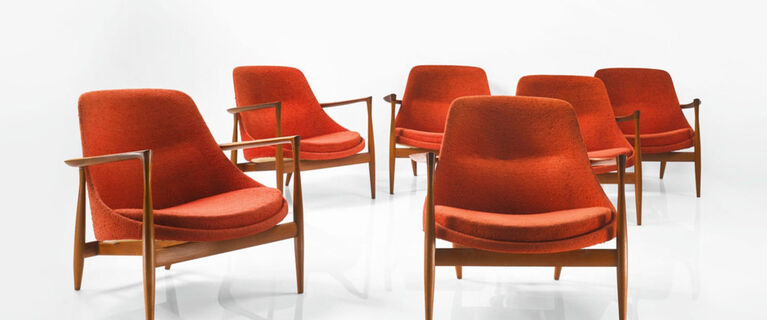 Sotheby's: Important Design (December 2016)
Artsy presents Sotheby's: Important Design, featuring a highly curated selection of European and American design. In advance of the auction, browse lots and place max bids before live bidding begins on December 14, 2016 at 2:00pm EST.
When the sale opens, all pre-registered Artsy users can participate and watch the bidding unfold in real time. Registration for the live auction will close on December 13, 2016 at 2:00pm EST.
Sotheby's Conditions of Sale and Privacy Policy, in addition to applicable terms in Artsy's Conditions of Sale, apply to all bidders that register and/or bid in the Sotheby's auction. By bidding in the Sotheby's auction, you accept such terms and conditions. In the event of any discrepancy between Artsy's Conditions of Sale and Sotheby's Conditions of Sale and other terms, the Sotheby's Conditions of Sale and other terms shall apply to the Sotheby's auction.
Live Auction
Participating in a live auction means you'll be competing against bidders in real time on an auction room floor. You can place max bids which will be represented by Artsy in the auction room or you can bid live when the auction opens.
Contact Us
+1-845-582-3967