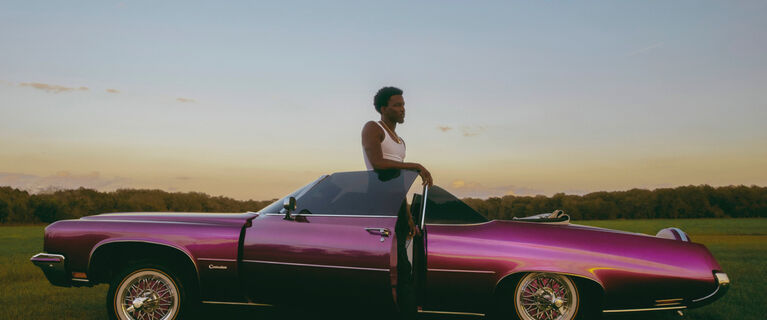 WORTHLESSSTUDIOS: Summer Benefit Auction 2022
Artsy x WORTHLESSSTUDIOS present the second WORTHLESSSTUDIOS Summer Benefit Auction featuring works by established and emerging artists such as Keith Sonnier, Sean-Kierre Lyons, Fitzhugh Karol, Lili Jamail, Kevin Ford, Tanda Francis, Kevin Claiborne and James Perkins.
WORTHLESSSTUDIOS provides space, materials and resources for artists of all backgrounds to realize their creative visions. This summer, WORTHLESSSTUDIOS begins to build out a fabrication, studio, and exhibition space in East Williamsburg, Brooklyn to help keep working artists in New York City. WORTHLESS is committed to supporting artists' fabrication needs and producing engaging public art.
Your participation in WORTHLESSSTUDIOS Summer Benefit Auction further supports artists via the allocation of 35% of proceeds to the artist as well as each work's registration on Fairchain, which ensures a 5% artist royalty on future resales. For more information, please see terms & conditions in the lot description. Proceeds help support the programs surrounding 1-800 Happy Birthday, a large scale exhibition honoring Black and Brown lives lost to police violence which opens at WORTHLESSSTUDIOS in Brooklyn this September.
Please learn more about WORTHLESSSTUDIOS here. To make a contribution to help sustain WORTHLESSSTUDIOS please donate here.
Photo credit: Adrienne Raquel, Southside, 2021.
Bidding in the auction will begin to close at 12:00pm EDT on Monday, August 1st.
The countdown timer on the artwork pages will display the end time for the lot. Each lot closes in 1-minute increments and will be reset to 2 minutes if a bid is placed within the 2 minutes before the lot's scheduled closing time. For further information please see our FAQ.
Applicable sales tax will apply to all works shipped within New York state. Payment is accepted by check, wire, and/or credit card. However, please note that your card will be charged for applicable credit card fees should you pay by credit card. Receipts will be provided for the tax-deductible portion of the sale.
Please note that each work ships from a different location, as noted on the individual lot page. Shipping costs are the responsibility of the buyer. For any inquiries please contact specialist@artsy.net.
Contact Us
+1-845-582-3967