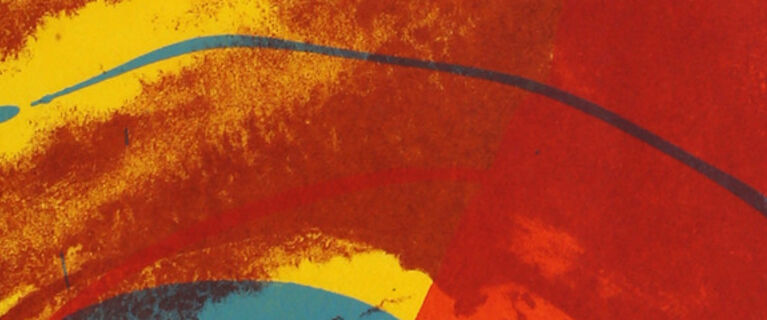 Paul Jenkins, Untitled, 1971. Courtesy of RoGallery.
Abstract Expressionism: Works on Paper
Though Abstract Expressionists are best known for large-scale paintings, their innovations in printmaking were similarly monumental. Bringing a sense of spontaneity to the printing press, these artists invented new techniques to render their iconic splatters, drips, and stains onto paper. Willem de Kooning took a radical approach to lithography, using a cleaning mop as a giant paintbrush to create some of his designs. By working on wet sheets of paper, Helen Frankenthaler invented a new form of woodcut printing that enabled colors to wash onto paper in soft, textured gradients. So enraptured by printmaking, Sam Francis even opened his own lithography workshop in Santa Monica in 1970. Below, discover a curated selection of gestural prints …
Featured Artists
This is based on the artwork's average dimension.