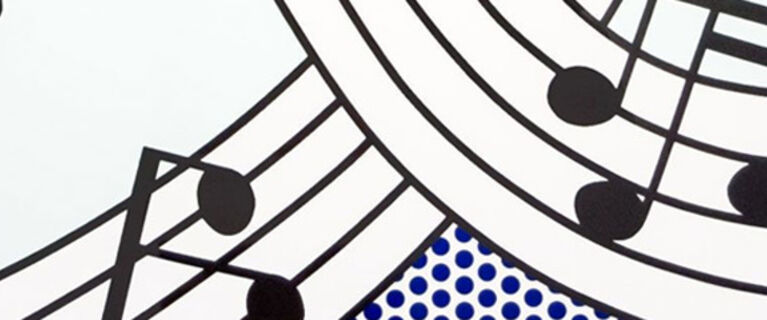 Roy Lichtenstein, Composition 1, 1996. Courtesy of David Benrimon Fine Art.
Art Inspired by Music
The history of art is fundamentally tethered to the history of music. Since antiquity, artists have found inspiration in the songs, instruments, and musicians of their eras, turning to sonic forms of expression for inspiration to push the visual arts forward. Artists have also helped record music history, whether snapping photographs at Woodstock fifty years ago or designing the album covers that transformed vintage records into today's collectors' items. From Terry O'Neill's early snapshots of Bruce Springsteen to Russell Young's diamond-dusted screen prints of Kendrick Lamar, the following works capture the many harmonies between art and music.
Featured Artists
This is based on the artwork's average dimension.
More like Art Inspired by Music