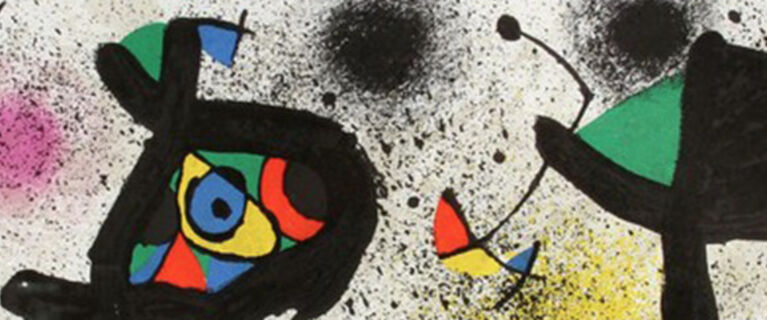 © Joan Miró / Artist Rights Society (ARS), New York, NY.
Joan Miró: Lithographs
Joan Miró—the Surrealist famous for his biomorphic and abstract paintings—was also a prolific printmaker, creating over 1,000 lithographs over the course of his career. Indeed, Miró's first prints were lithographs, a printmaking method that enables artists to draw directly on a stone slab or metal plate. Created in 1930, these early lithographs accompanied a book of poetry by Tristan Tzara and jumpstarted Miró's lifelong love of the lithography technique. From from 1954 to 1958, Miró nearly gave up painting altogether to focus on these prints, earning him the Grand Prize for Graphic Work at the Venice Biennale in 1954. Some of Miró's lithographs, such as his collaborations with the fine art publisher Derrière le Miroir, recreate his …
This is based on the artwork's average dimension.