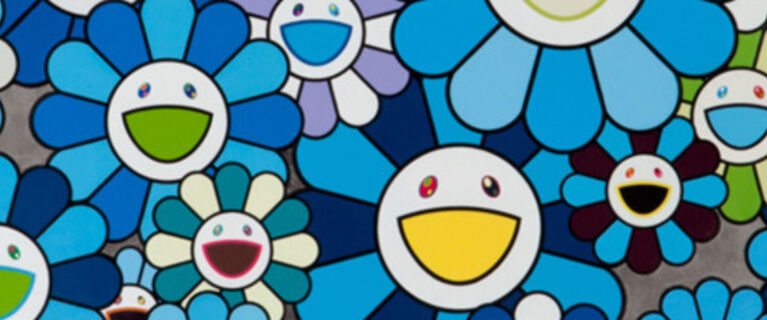 Takashi Murakami, If I Could Reach that Field of Flowers, I Would Die, 2010. Courtesy of Lougher Contemporary.
Takashi Murakami: Flowers
With 12 rounded petals and smiling faces, Takashi Murakami's flowers are celebrated for their display of joy and innocence. The Japanese artist's fascination with flowers began when he worked as a school teacher in the 1980s. Every other day, the artist would buy fresh blooms for his students to practice drawing. After repeating this lesson plan for nine years, he found himself enchanted by the individual personalities of flowers. With their beaming smiles, Murakami's flowers are now his most recognizable motif, having been featured everywhere from the Versailles Palace to Vans sneakers.
Featured Artists
This is based on the artwork's average dimension.
More like Takashi Murakami: Flowers