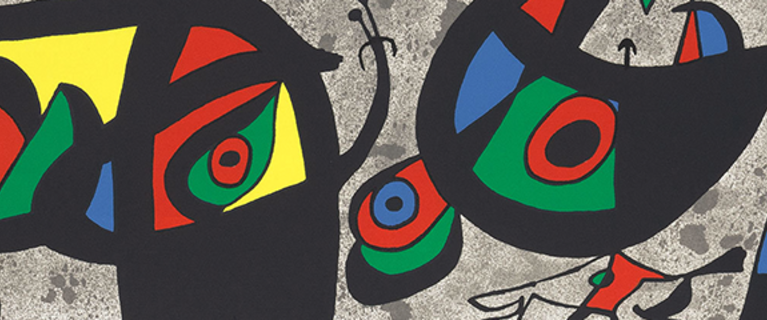 © Joan Miró / Artist Rights Society (ARS), New York, NY.
Timeless Modern Prints
"A painting is a unique example for a single collector," the Surrealist Joan Miró once said. "But if I pull 75 examples, I increase by 75 times the number of people who can own a work of mine. I increase the reach of my message 75 times." Pablo Picasso, Salvador Dalí, and many other iconic Modernists shared Miró's love of printmaking—and often put down their paintbrushes to create etchings, lithographs, and woodcuts instead. This era marked a renaissance for printmaking, welcoming new techniques (such as linocuts) and styles (such as abstract art), as well as collector fervor for limited editions. The rise of printmaking in the 20th century also ushered a standard practice: For the …
This is based on the artwork's average dimension.