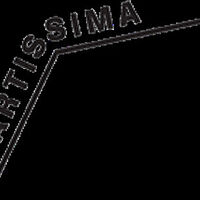 Explore Artissima on Artsy
November 1 – 3, 2019
About
International Fair of Contemporary Art
As Italy's leading contemporary art fair, Artissima stands out for its innovative, experimental approach, making it one of the most charismatic events on the international art calendar: a must for art professionals and art lovers who want to know more about the latest artistic and curatorial practices.
Artissima 2019, inspired by the versatile theme of desire/censorship, closely scrutinises the ambitions and utopias of contemporary society, narrated by 209 international galleries that will take part in the various sections: Main Section (that features the most highly acclaimed galleries on the international art scene), Dialogue (presenting works of 1 or 2 artists in dialogue), Art Spaces and Editions (dedicated to galleries that offer editions, prints and multiples by contemporary artists), New Entries (the section on the most interesting young galleries, with less than 5 years of activity), Back to the Future (focused on the great pioneers of contemporary art), Present Future (focused on emerging talents), Disegni (focused on drawings).
In 2019 the fair presents two novel off-site projects: "Artissima Telephone", at OGR-Officine Grandi Riparazioni, presenting works created for the telephone; and "Abstract Sex. We don't have any clothes, only equipment", which inside a historical boutique in the city center explores the territories of desire and censorship, delving deeper into this year's theme.
---
MORE INFORMATION:
http://www.artissima.it
Location:
OVAL Lingotto Fiere
via Giacomo Matté Trucco, 70
Turin, Italy
Contact:
T: +39 011 197 44106
E: info@artissima.it