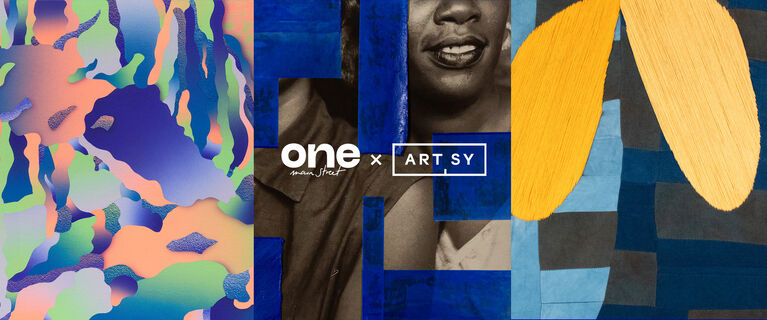 "New York Rising"
Fresh works by emerging New York artists
Summer 2021
A new exclusive partnership, one x Artsy, debuts this summer online and in-person at the new retail concept destination, one, in East Hampton, New York.
one x Artsy features a curated array of artworks by emerging and established artists, available exclusively at one and on Artsy, along with a rich program of cultural events. The inaugural exhibition of artworks by emerging NYC artists, "New York Rising," features paintings, works on paper, and photography from some of the city's most up-and-coming artists. Presented together, this exhibition offers a glimpse into New York's emerging art scene. Though the works are wide-ranging, they share a fresh, rejuvenating spirit that recalls the energy of New York City at the onset of spring and summer.
More info