Archaeologists discovered lewd Roman latrine mosaics in Turkey.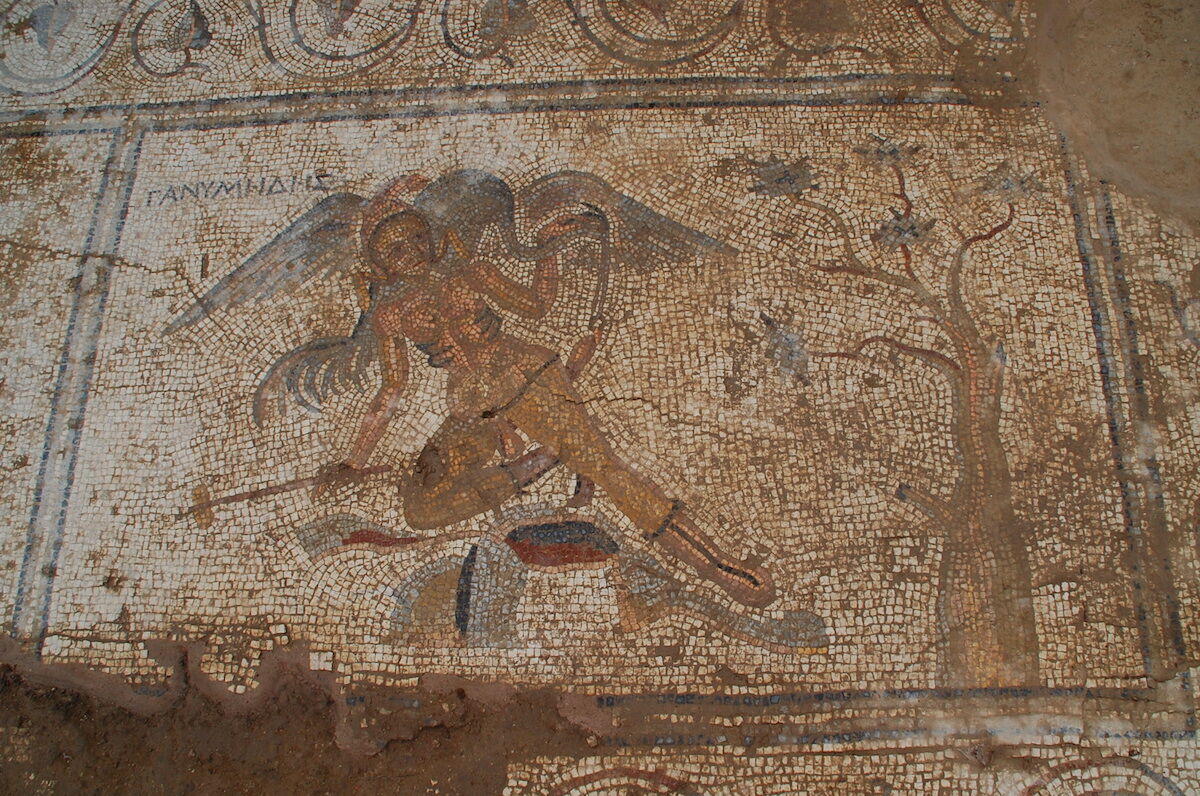 Long before "call for a good time" ever appeared on a bathroom stall, ancient Romans filled their latrine walls with bawdy humor.
Archaeologists working with the Antiochia ad Cragum Archaeological Research Project (ARCAP) uncovered second-century mosaics depicting Narcissus enchanted with his own penis and Ganymede having his swimsuit area sponged clean by a bird. The artworks were found inside a Roman latrine in the village of Güney in southern Turkey. The town encompases the ancient city of Antiochia ad Cragum, which was a significant site during both the Roman and Byzantine eras.
"We were stunned at what we were looking at," Michael Hoff, an archaeologist at the University of Nebraska-Lincoln and co-director of ARCAP, told Live Science. "You have to understand the myths to make it really come alive, but bathroom humor is kind of universal as it turns out."