Damien Hirst's 60-foot-tall bronze colossus was acquired by a Las Vegas casino.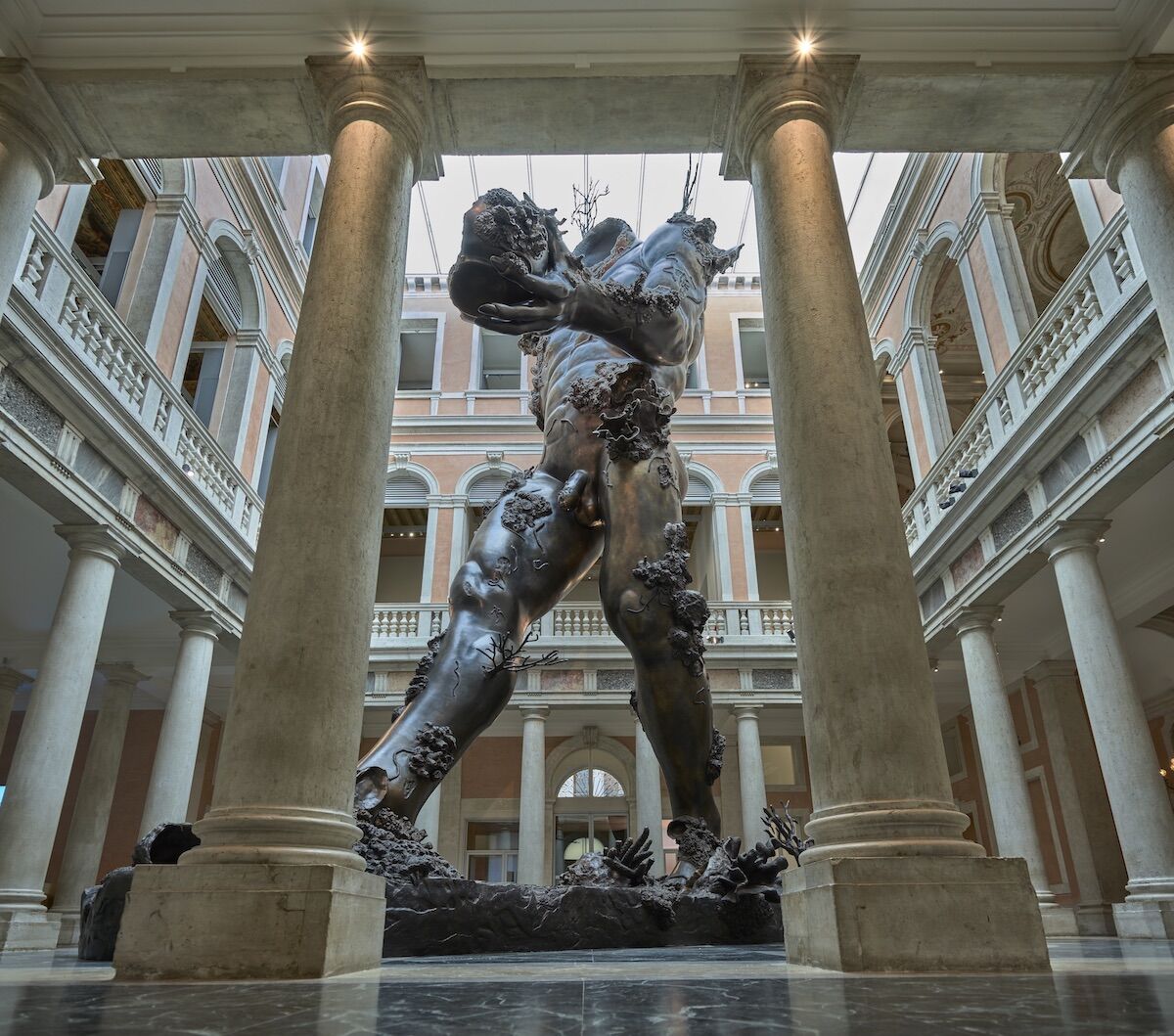 They say what happens in Vegas stays in Vegas, but what happens in Venice apparently ends up in Vegas, too. On Thursday the Palms Casino Resort announced that it had acquired Damien Hirst's towering sculpture Demon with Bowl (2014), which was the star of his 2017 exhibition at François Pinault's two Venice spaces, the Palazzo Grassi and the Punta della Dogana, "Treasures From the Wreck of the Unbelievable."
The version that was actually on view in Venice, an exhibition copy made of resin because bronze was too heavy for the venue, was subsequently destroyed. The colossal sculpture acquired by the Palms is a 60-foot-tall bronze, one of three editions and two artist's proofs created for the show. At the time, the bronzes were priced at $14 million; a spokesperson for the Palms declined to give the price of the Palms edition. It is currently being assembled at the resort, which is in the midst of a $690-million renovation, and will be unveiled this spring in its new hotel pool.
The corally colossus won't be the only Hirst at the Palms. One of the British art star's shark tank sculptures is the centerpiece of the resort's Unknown bar, which Hirst designed himself and for which he created 16 new spot paintings. The bar is just one of many art-filled spaces unveiled in May 2018 as part of the Palms's revamp, which got underway after the art collector brothers Frank and Lorenzo Fertita bought the casino and resort for $312.5 million in 2016. There are also Jean-Michel Basquiat paintings at the steakhouse, Dustin Yellin sculptures at the social club, and works by KAWS, Andy Warhol, Richard Prince, Christopher Wool, and other blue chip artists peppered throughout, all under the guidance of Palms curator Tal Cooperman. Some of the works at the Palms are on loan from the Fertita brothers' collections, while others were commissioned by the resort.