Jane Fortune, an author and philanthropist who championed women artists, has died at 76.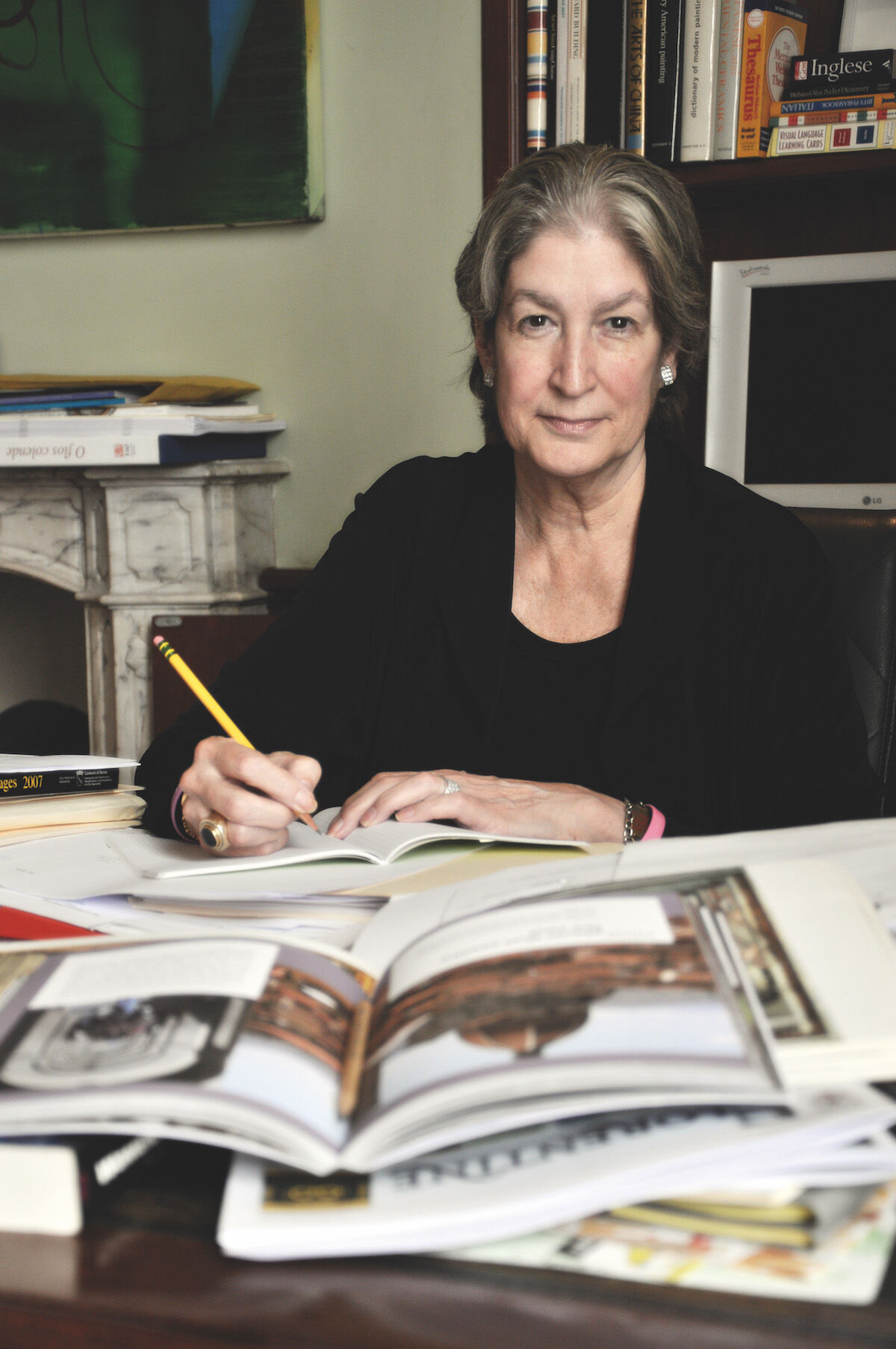 Jane Fortune. Photo courtesy the Advancing Women Artists Foundation
In Florence, she was given the moniker "Indiana Jane" for her endeavors in recovering hidden art treasures. Jane Fortune carried out her advocacy work through the not-for-profit she founded in 2007, and for which she was also the president, Advancing Women Artists. The organization has headquarters in Florence and Indianapolis, which is city from where she hailed.
Fortune led a team that uncovered 55 artworks, spanning five centuries, by female artists. Those works have subsequently been restored and displayed in renowned venues including the Uffizi Galleries, Santa Croce, the Accademia Nazionale di San Luca, and the San Marco Museum. She was a champion, among others, of the self-taught Florentine nun Plautilla Nelli, who was the subject of a solo exhibition at the Uffizi last year. This passion for under-appreciated women artists was inspired by Fortune's research for her book, Invisible Women: Forgotten Artists of Florence (2009), which spawned an eponymous, Emmy-winning PBS special in 2013.
"For centuries, these women have not been talked about," Fortune said in an interview earlier this year with Hyperallergic. "There is a whole gap in history that's missing. And how that plays into the history of Florence, and how it became what it is—if you read all the books then you'll believe it was only men who did it."
In 2014, Fortune and her longtime partner, Robert Hesse, were honored as "Living Legends" by the Indiana Historical Society for their philanthropic work, which included founding the Indianapolis City Ballet and supporting the arts as a trustee or advisory council member for a number of museums.