The Louvre Abu Dhabi acquired a $12 million Rembrandt painting.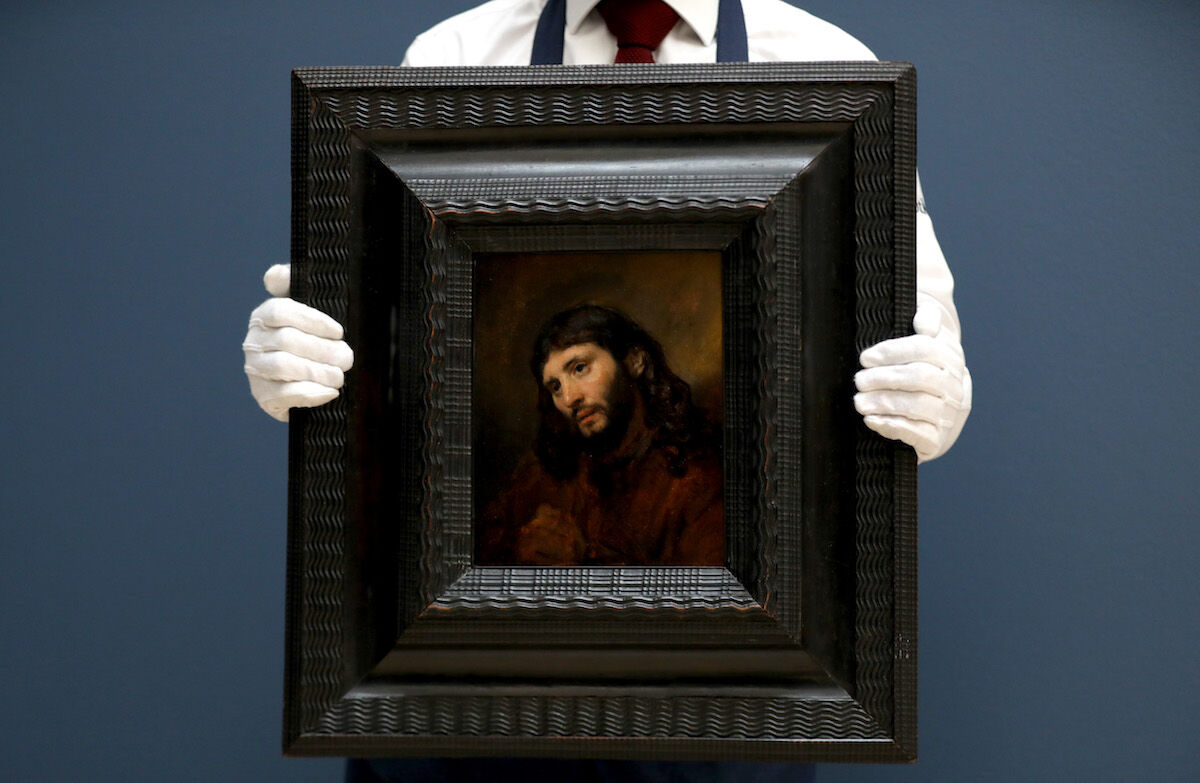 The Louvre Abu Dhabi has acquired a work by Rembrandt van Rijn that will join the museum's permanent display after its inclusion in a forthcoming exhibition on artists of the Dutch Golden Age. The painting, Head of a young man, with clasped hands: Study of the figure of Christ (c. 1648–1656), was identified as a Rembrandt in the 1930s and belongs to a series of oil sketches referred to as Rembrandt's "Face of Jesus" group.
The Louvre Abu Dhabi acquired the work at auction in December at Sotheby's London for £9.5 million ($12.1 million), well over its estimate of £6–8 million. Appearing on the market for the first time in 60 years, the work had until recently been hung in the artist's house in Amsterdam. It will be featured in the exhibition "Rembrandt, Vermeer & the Dutch Golden Age: Masterpieces from The Leiden Collection and the Musée du Louvre," which runs at the Emirati museum from February 14th to May 18th.
The "Face of Jesus" series is made up of seven surviving paintings by Rembrandt and his pupils; they are all bust-length portraits depicting the same young man consistent with traditional renderings of Christ, and each work shows the figure bearing a slightly different expression. In choosing to paint from a posed model to depict Christ, Rembrandt went against much of the history of Christian art, which had traditionally relied on strictly copied prototypes.
In a statement, the director of Louvre Abu Dhabi, Manuel Rabaté, said:
With this latest acquisition, the first ever Rembrandt joining a museum collection in the Gulf, our visitors can experience the power of his creations first-hand, initially in our opening exhibition for 2019 and following that in our galleries. It will join the 650 artworks of the museum's collection from cultures around the world, celebrating the universal creativity of humanity.
The newly acquired Rembrandt may well be the second-biggest addition to the museum's collection in the last year and a half. The location and condition of the Louvre Abu Dhabi's most high-profile purchase, the $450-millionLeonardo da Vinci painting Salvator Mundi (c. 1500), remain subjects of fevered speculation within the art world.