Two men were arrested for stealing a 330-pound bronze sculpture of a gnome.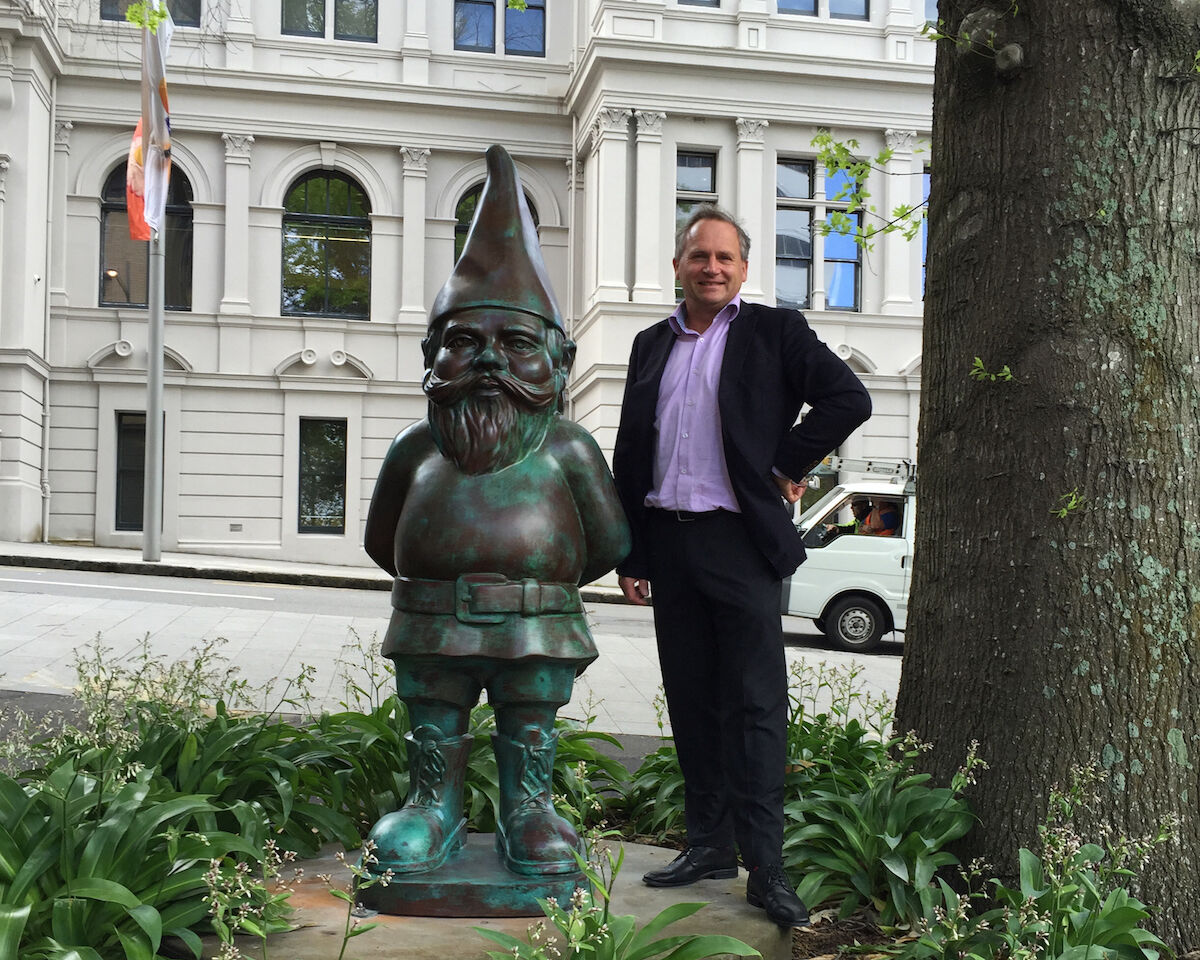 This missing gnome is missing gnome more. After a 330-pound bronze sculpture of a gnome valued at $NZ 55,000 ($US 37,600) was stolen from an Auckland gallery on Christmas day, two men have finally been charged with its theft. The gnome, titled Thinker (2018), is a sculpture by Slovenian-born, Auckland-based artist Gregor Kregar and had been on display outside of the Gow Langsford Gallery.
Security camera footage showed the 46-year-old and 55-year-old men who have since been arrested donning orange high-visibility vests and spending an hour unbolting the gnome from its concrete plinth.
After garnering a great deal of local media attention, the thieves dropped the gnome outside of a Salvation Army in Glen Eden, Auckland on January 15th with a note taped to its head requesting that it "please" be returned to the gallery. The gnome is reported to be in near-perfect condition and is safely back at the gallery, though for the time being it remains indoors.