Fritz Dietel
Handmade paper pulp sculpture and installation work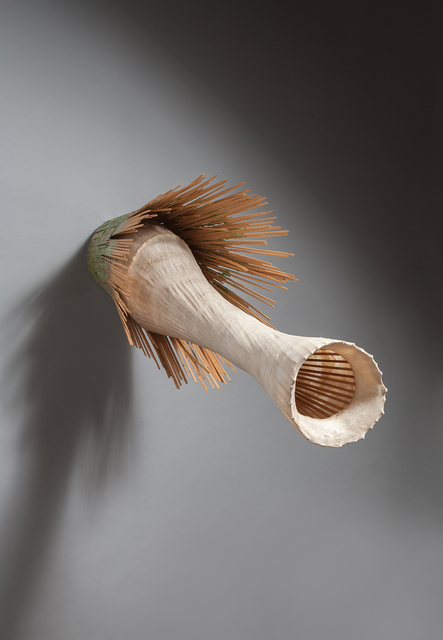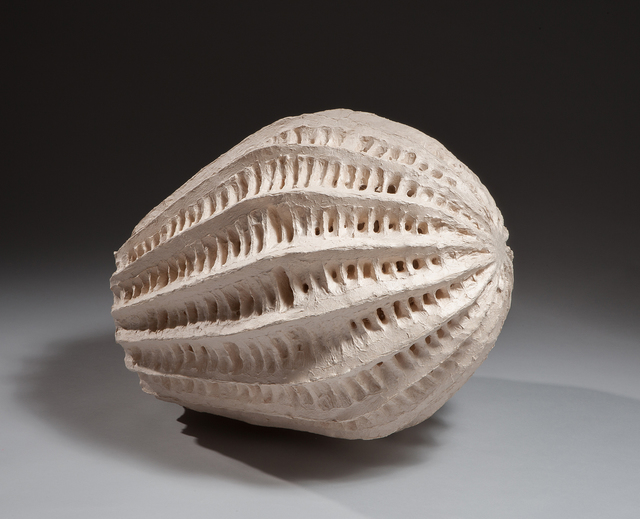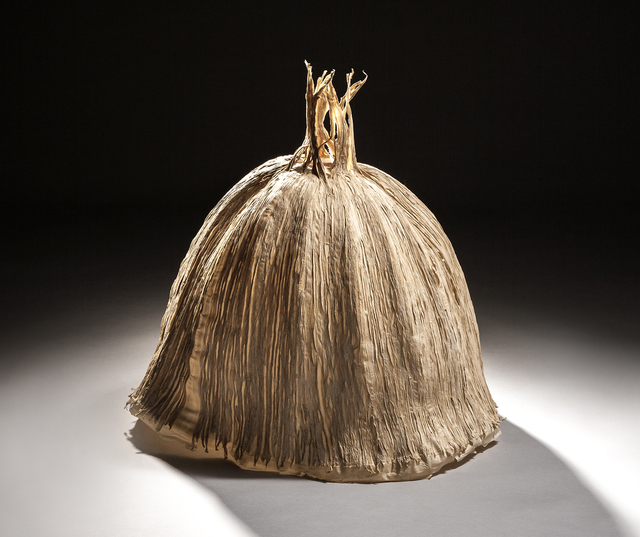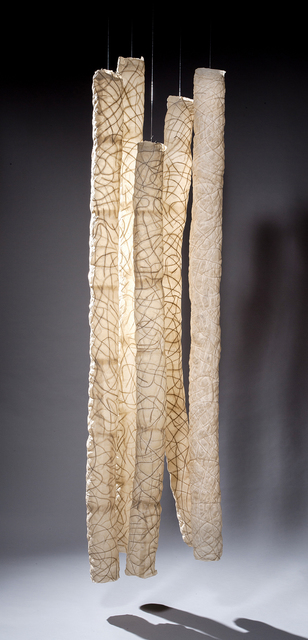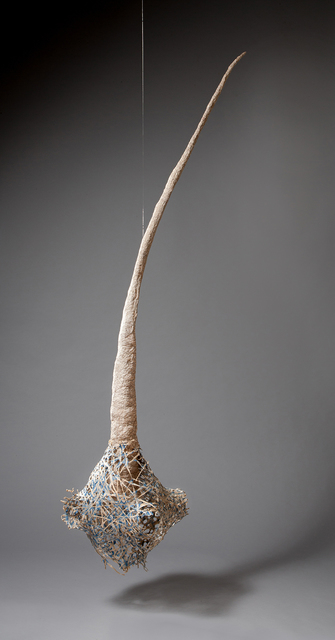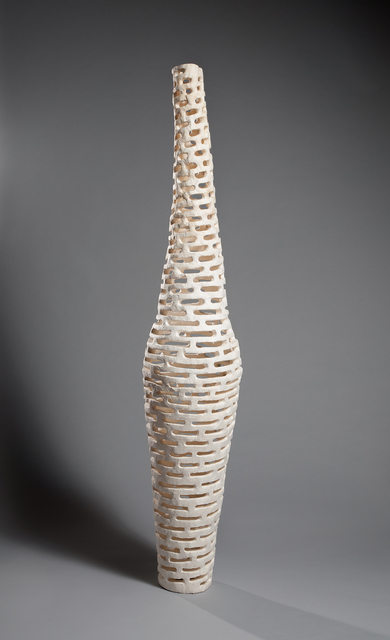 Press Release
Fritz Dietel, is exhibiting 16 paper and wood sculptures at 315 Gallery, a new venture by Sue Gosin, founder of Dieu Donné Papermill. 315 Gallery is located in the storefront gallery of the Dieu Donné artist workshop.
Known for prolific experimentation in forms drawn from nature, Dietel's work at 315 Gallery displays an unusual partnership of wood and paper as structure and skin that underscores his ability to create compelling artworks.
Shortly after receiving a Pew Fellowship in the Arts in 2007, Dietel—who has spent thirty years working primarily in wood—seized the opportunity to work with exotic, custom designed paper pulp, an entirely new medium for him. Though artists have used sheets of paper for more than 2,000 years as a support for drawing and painting, Dietel chose to explore handmade paper pulp as a means to continue his exploration of organic sculptural forms.
Over the past eight years Dietel has developed a unique paper casting process using handmade paper as a dynamic surface for organic wood sculptures and as the primary medium for stand alone pieces. His paper sculpture, often composed entirely of crenelated sheets of cast pulp, appears so authentically "nature made" and organic as to be devoid of any human intervention.
Along with Dietel's paper/wood sculptures, the show also includes two wooden structures—Tufts (2006) and Thistle (2004)—that predate Dietel's Pew Fellowship. Thistle, a wood and pigmented epoxy sculpture that measures 60 x 24 x 24 inches, underscores Dietel's facility in bending wooden strips to almost impossible structural tolerances. The resulting form—long and lyrical—is juxtaposed with a complex shape that is simultaneously fascinating and menacing. This sculpture is installed vertically on the wall directly opposite the viewer and creates a provocative sense of balance and engagement.
Thistle both contrasts with and is a precedent for Cluster, a monumental construction from 2014 measuring 12.5 x 9.5 x 10 feet. Composed of Abaca—a translucent paper created from banana leaves—pigment, wood and copper, Cluster underscores Dietel's ability to fuse steam-bent wood with delicate paper pulp. Elegant structural forms that emanate from the work's circular base and fan out, reed-like, in the gallery's center, reference Thistle's tendrils. Long, narrow strips of wood are contained within sheets of Abaca, the handmade paper providing visual delight while softening the impact of what is a dominant sculptural work. In contrast to the forward reaching shoots of Thistle, the impact of Cluster is gently engaging, creating—in the tradition of contemporary sculptural practice—a work that can only be fully experienced by complete circumnavigation and careful contemplation.
If Cluster represents a transition from Dietel's pre-paper sculptural practice to his experiments in paper pulp, Lumen V, a work from 2014 that consists of multiple tubes measuring 100 x 26 x 26 inches, is where Dietel's expertise in bending wood to his will is completely integrated within his papermaking practice. A cluster of five tubes consisting of translucent cast Abaca, Lumen V exhibits a weightlessness that defies sculptural convention. WhereCluster requires a wooden armature to ground it, the arrangement ofLumen V, composed entirely of cast paper tubes, floats air-borne from the ceiling.
The surface of each tube is crisscrossed with a delicate paper lattice that provides both strength and beauty. Reminiscent of the paper tubes used as temporary supports in architectural construction with surfaces that evoke shed snakeskins, Lumen V defies categorization. Responding to air currents, the components of the piece relate to each other individually and as a group, clearly displaying the structural integrity of their inner core and their ephemeral surface.
Lumen V, along with the other work exhibited at 315 Gallery, demonstrate that a lifetime of continuous experimentation with wood in its many forms has enabled Dietel to extend his sculptural practice to include cast paper pulp work of uncommon beauty.
Fritz Dietel is a sculptor based in Philadelphia, whose wood and paper sculptures focus on organic structural forms. His work appears at the Kimmel Center for the Performing Arts, Johnson & Johnson Corporate Headquarters, The Vanguard Group, Milton Hershey School and the Perelman Medical Center for Advanced Medicine at the University of Pennsylvania. Dietel's sculptures have been featured in shows at the Delaware Art Museum, Portland Museum of Art and Grounds for Sculpture. He is a past recipient of a Pew Fellowship in the Arts and Pennsylvania Council on the Arts.
-Michael Randazzo
Follow Artists In This Show