Impression
A rare Fine Art Exhibition featuring over fifty Realist and Impressionist, Historical and Contemporary works from Russia, Ukraine and America connecting two centuries and two continents.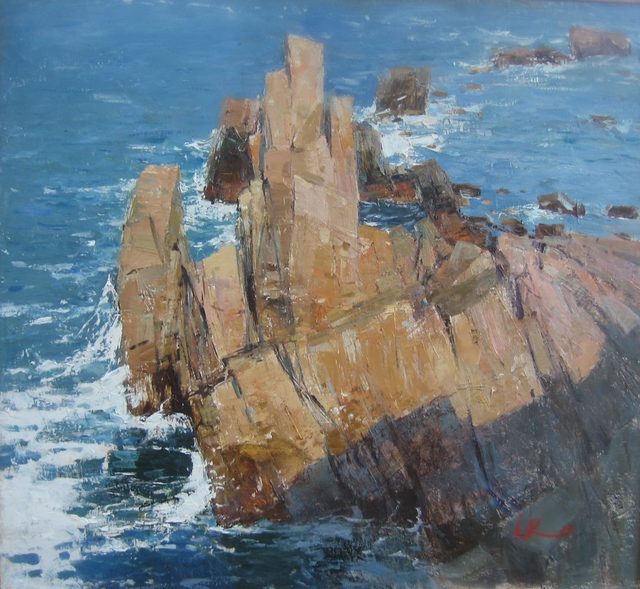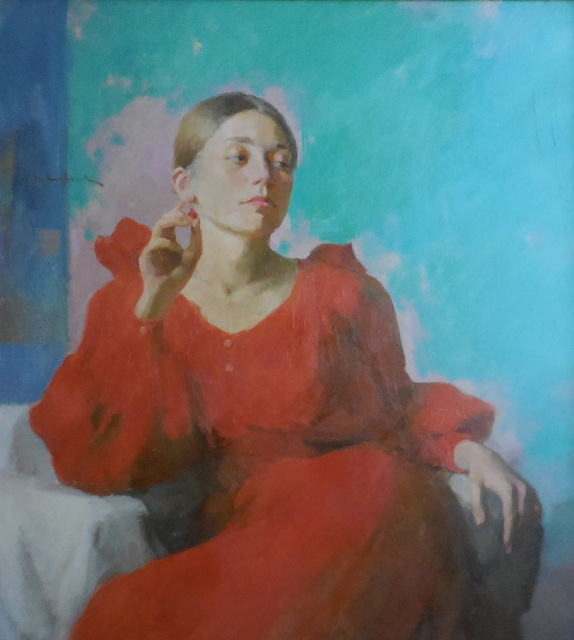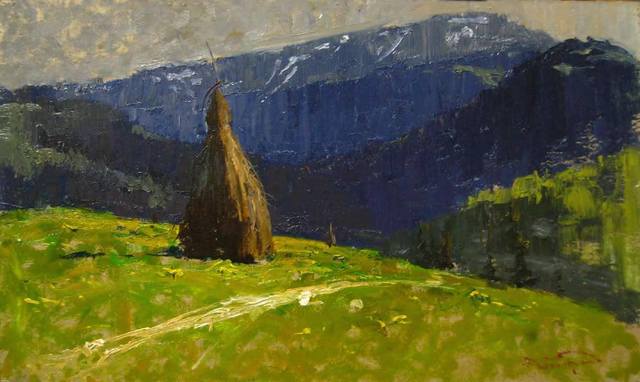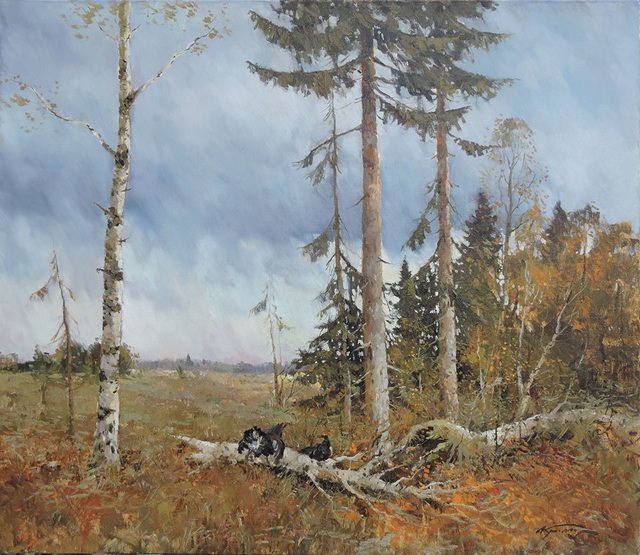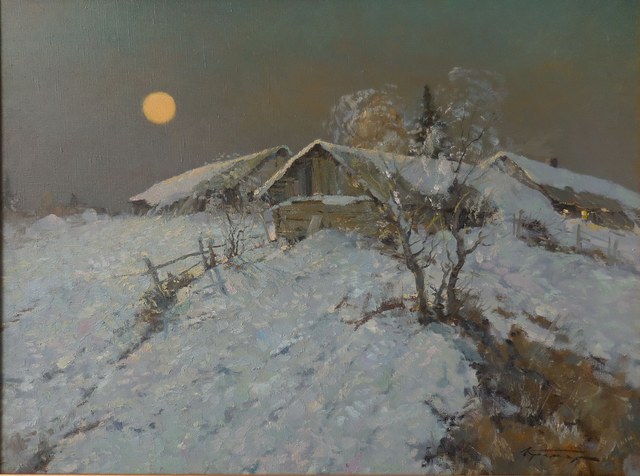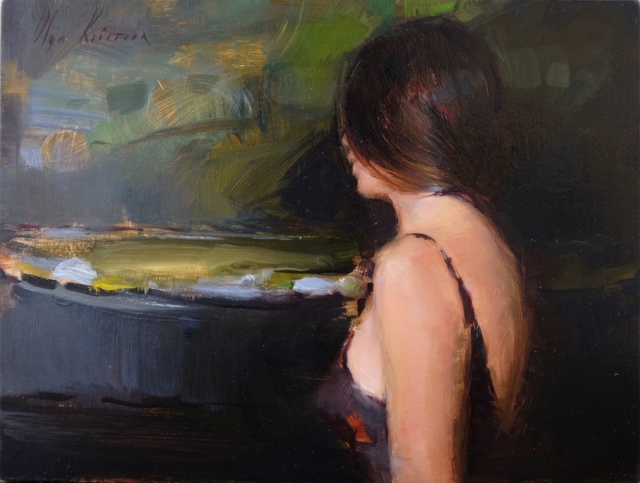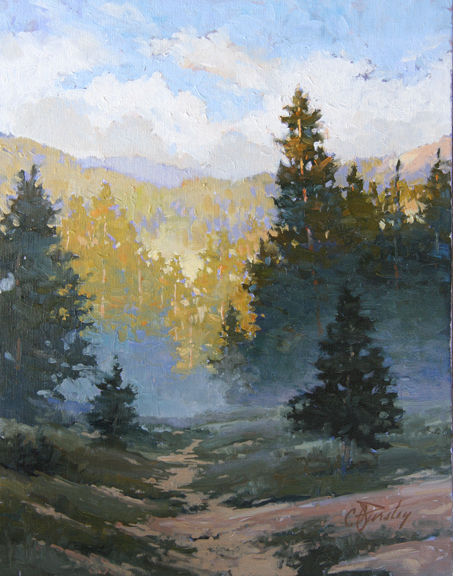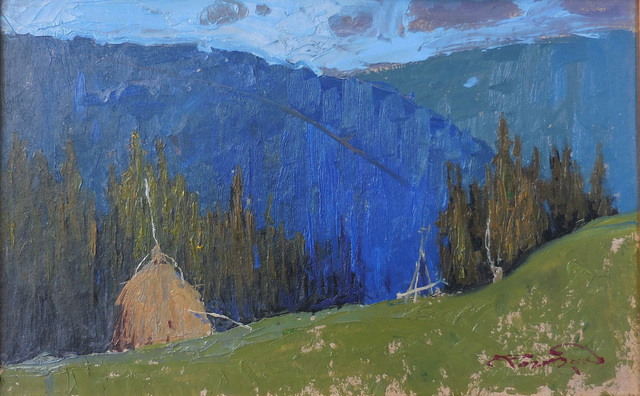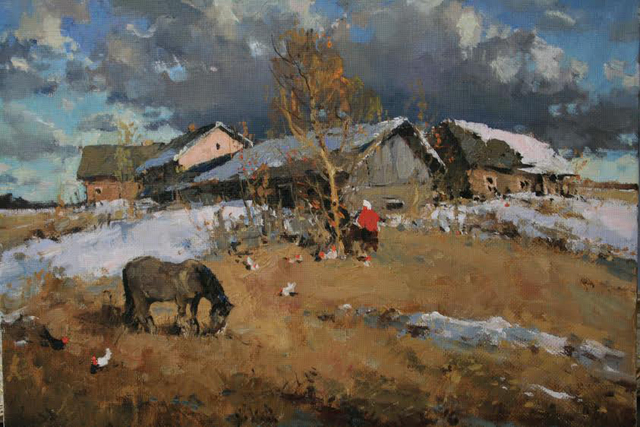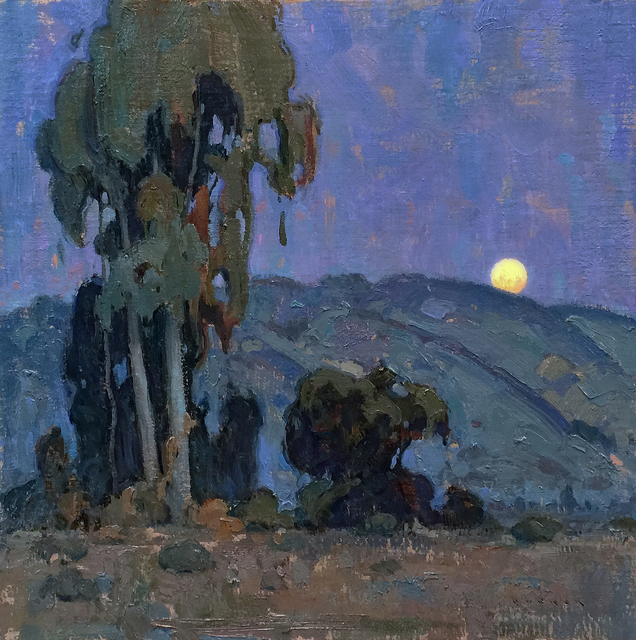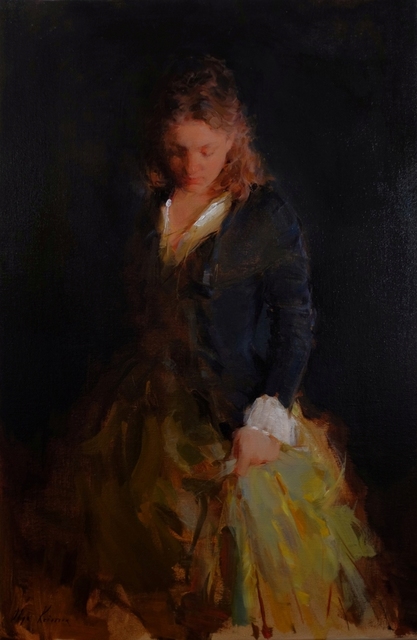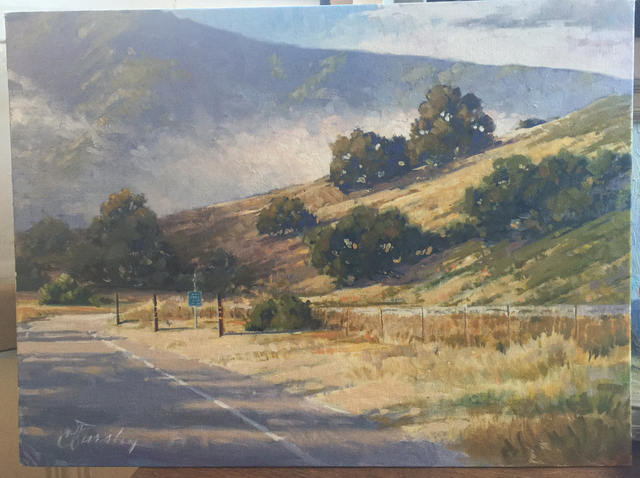 Press Release
For Immediate Release
WHO: ABEND GALLERY
WHAT: Fine Art Exhibition "IMPRESSION"
WHERE: ABEND GALLERY DENVER CO
WHEN: Opening Night MARCH 11th, 2016
Exhibition runs 2 weeks, ending March 25th 2016
HR IMAGES: Available upon request contact Vanessa Rothe at 949 280 1555 vanessarothe@icloud.com ABEND at curator@abendgallery.com
"IMPRESSION"
A rare Fine Art Exhibition featuring over fifty Realist and Impressionist, Historical and Contemporary works from Russia, Ukraine and America connecting two centuries and two continents.
Abend Gallery, a leading fine art gallery in Denver Colorado, is honored to bring you an exceptional new exhibition of Russian, Ukrainian and American oil paintings in the Impressionist and Realist manner.
What started out as a group of artists who shared a strong common vision for art has now become a successful National traveling exhibition showing at Museums and Fine Art Galleries thru America. Exhibiting alongside one another are fine oil paintings divided into four sections: Historical and Contemporary Russian and Ukrainian works, with Contemporary American works. By combining these selections in one exhibition we aim to connect two centuries and two continents via commitment to traditions of the Realist and Impressionist painting.
This diverse and talented group of painters, from opposite corners of the world, have had classical, traditional training from such renowned schools as St. Petersberg Academy of Arts, (Repin Institute), Penza Art Institute, the Kharkov Art Institute, Laguna College of Art and Design, the Academy of Art in San Francisco and the Los Angeles Academy of Art to name a few. They have exhibited in top exhibitions worldwide from St. Petersberg, to Paris, to Los Angeles and have impressive résumés as well as strong bodies of work.
The artists share a profound love of painting, and believe in the successful combination of objective realist traditional work with everyday or personal subjects and application which ranges from tighter refined style, to expressive and even "painterly" strokes. The artists are well-versed in multiple subjects including landscape, still life and figure.
"We share an admiration of both Realist and Impressionist work and many of us will actually combine these styles in order to create strong, appealing works of art" – Vanessa Rothe, Curator, Editor Fine Art Connoisseur Magazine and Participating Artist.
"The Russian works are rooted in a "Realist" style and its important to note the Russians were some of the only ones to keep the realist tradition alive when the world was going modern" explains Akhmed, Russian Art Curator from St. Petersburg.
"We are extremely excited for the opportunity to show an incredible selection and wide breadth of work from the US and Russia/Ukriane, especially the historical wroks from titans of impressionism such as Nikolai Fechin and William Wendt. Vanessa and Akhmed have assembled a world-class exhibition in Impression and we are delighted to host and take part in bringin this show to the public. "– David Ethridge and Conner Serr. Co Curators Abend Gallery.
With the exception of a rare Nikoli Fechin, Alexander Pushnin, and William Wendt that will be on view for discussion and comparison, all the works will be available for sale. It is the aim of this exhibition to bring awareness of various styles of realism and impressionism, to evoke critical thinking through comparison, and to celebrate the beautiful works of art, conveying interesting historical aspects of fine art.
A fine art lecture and slide show on the history of Russian Impressionism will be given from 5:30-6:30pm opening night by Rothe and Salakhly just prior to opening of the exhibition. A Duo live Demo with contrasting styles of quick sketch will be given by Olga Krimon and Vanessa Rothe the following morning on Saturday the 12th from 10am -12 noon followed by open discussions of Russian, Ukrainian and American styles.
All artists and works are pre-curated into the collection by Vanessa Rothe Fine Artist, Curator, Author and West Coast Editor of Fine Art Connoisseur Magazine and Akhmed Salakhly Russian Art Historian and Repin Collection curator, to form an imported, traveling fine art collection combining works from across the globe. The works in this particular exhibit have also been selected/curated by David Ethridge, director for Gallery 1261 and co-curator of Abend Gallery, and Connor Serr, manager of Gallery 1261 and co-curator of Abend Gallery.
With its highly sought after works, including rare Soviet pieces by Borodin, Rebane, and Gladchenko, enthralling educational lectures, and informative live demos we are excited to present this collection in Denver in March 2016, which is sure to make an Impression.
-Historical Russian Artists include: Alexi Borodin, Boris Gladchenko, Oleg Lomakin, Nicolai Fechin, Alexander Petrov, Alex Pushinin , Eric Rebane, Yuri Podlaski
-Contemporary Russian and Ukrainian Artists Include: Grigory Ananiev, Olga Grigoryeva, Irina Kaluzhaya, Alexi Kamenev, Sergey Kovolenko, Olga Krimon, Alexander Kremer, Irina Kristova, Iliya Mirochnik, Dimitri Motov, Leon Okun, Valery Schmatko, Vadim Suvorov Maria Vkhrusscheva, Polina Kuznetsova, Renat Ramazanov, Artem Rogovoi,
-Contemporary American Artists Include:
Special Guest artist CW MUNDY, Tom Balderas, John Burton, Eric Bowman, Mark Fehlman, Debra Huse, Debra Joy-Groesser, Peggi Kroll-Roberts, Alan Lawson, Jesse Powell, Craig Pursley, Rodolfo Rivadelmar, Ray Roberts, and Vanessa Rothe.
---
About ABEND Gallery
Abend Gallery Fine Art was established in 1990 and is located in the historic Wyman District of Denver, Colorado at the corner of Colfax and York. The gallery offers an extensive collection of fine art from fresh, contemporary works to traditional, representational paintings by nationally and internationally recognized professional artists.
Address: 2260 E Colfax Ave, Denver, CO 80206
Hours:
Monday Closed
Tuesday 10:00 AM 6:00 PM
Wednesday 10:00 AM 6:00 PM
Thursday 10:00 AM 6:00 PM
Friday 10:00 AM 6:00 PM
Saturday 10:00 AM 6:00 PM
Sunday Closed
MEDIA CONTACT FOR "IMPRESSION"
If you have any questions or require any information or additional images please do not hesitate to contact Vanessa Rothe for images and more historical curatorial information at vanessarothe@icloud.com 949-280-1555 and or David Ethridge at Abend curator@abendgallery.com 720-273-7099
Curator Bios: Optional
Vanessa Rothe: Curator / Fine Artist / Author / West Coast Editor of Fine Art Connoisseur Magazine. 

Vanessa is a Fine Artist, Curator and West Coast Editor of Fine Art Connoisseur Magazine. She Received Fine Art Scholarships from Laguna Beach and graduated with top honors having studied at University of San Diego, University of CA Irvine, Laguna College of Art and Design, having studied Fine Art and History, French Literature and Business marketing.
Rothe has exhibited alongside some of the Nations top oil painters and has had many successful solo exhibitions at Wendt Gallery in Laguna Beach, along with a strong list of group exhibitions. Rothe was included in the list of "Artists for a New Century" at The Bennington Center for the Arts 2012.
Vanessa isproud to be a Salmagundi Club NYC Artist Member, A Signature member of the American Impressionist Society and its Educational Advisor. Rothe has exhibited at Wendt Gallery, Laguna Art Museum Auction, the Annual Richard Schmid Fine Art Auction, The Bennington Center for the Arts, Salmagundi Club NYC, Gallerie DDG in Paris, and LCAD Collectors Choice. She can be found lecturing at top universities, galleries and Museums. Vanessa is the Author/Artist of a new series of art books produced by Walter Foster Publishing,"An Art School Approach to Oils". She is the co founder of The Paris Seminar and is proud to have been invited to the Alpine Fellowship along with top artists, historians, philosophers, and writers of the world.
Akhmed Salakhly: Curator / Repinart /Gallery Russia Curator.
Mr. Salakhly was born in 1969 in Soviet Union. He graduated in art theory and history 
department of St-Petersburg Academy of art (The famous Repin Institute). Salakhly worked
as a Director of the information center at St-Petersburg academy of art, art-critic and art-dealer for Gallery Russia. He is the owner of Repinart- The famous collection of Soviet and contemporary Russian and Ukrainian realistic and Impressionistic art, importing these fine works to American and beyond. Akhemd has been expanding his curatorial skills to different galleries and Museums around the globe and has given lectures at Plein Air Convention in 2012 as well as noted speeches on the works at different art events.
Follow Artists In This Show