AICAN
SCOPE Miami Beach 2018
Artworks by the most autonomous and advanced Artificial Intelligence (AI) artist in existence, AICAN, will premiere at SCOPE Miami Beach, alongside new works by artists Tim Bengel and Devin Gharakhanian, which were developed in collaboration with AICAN.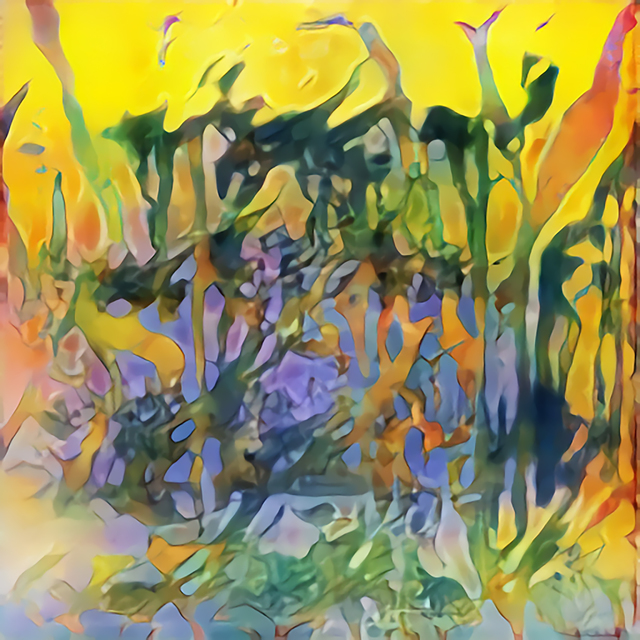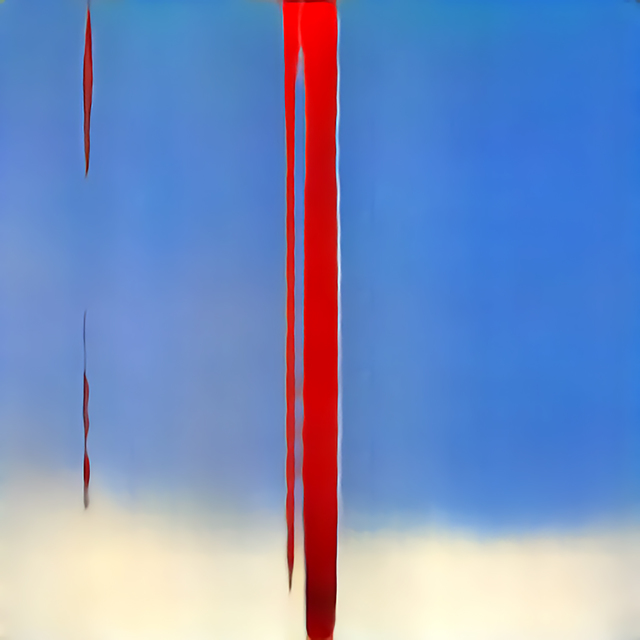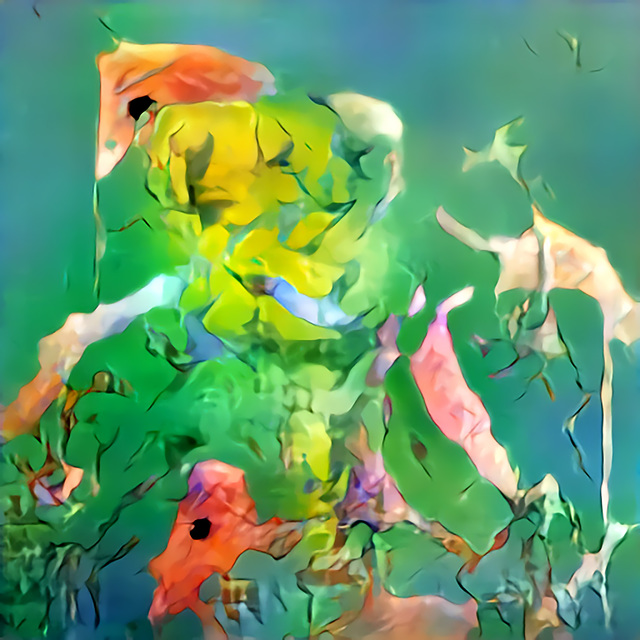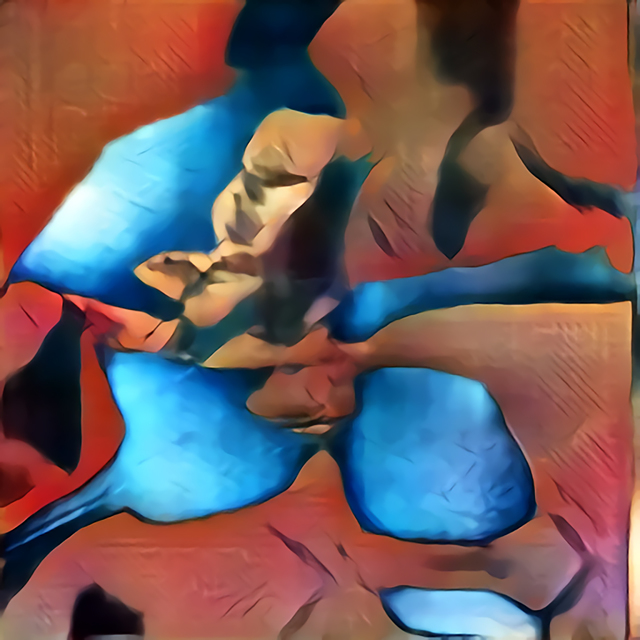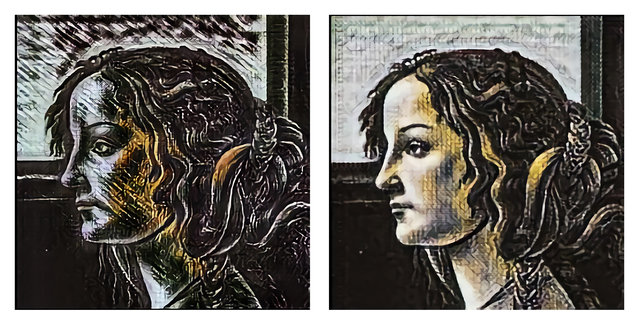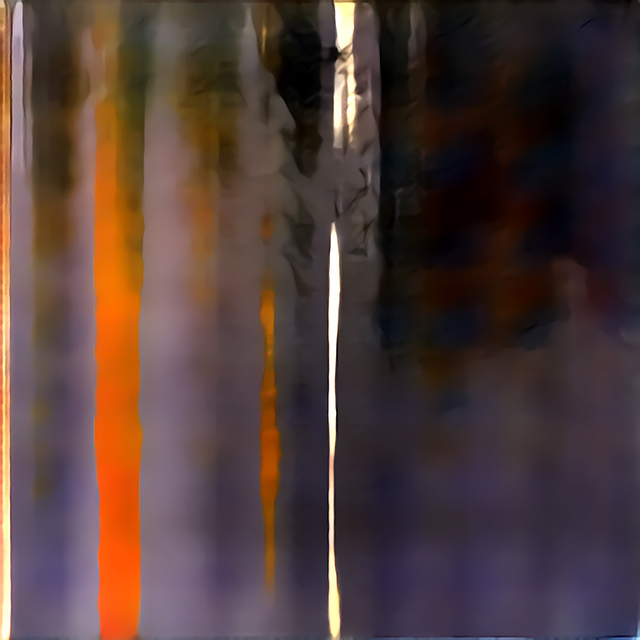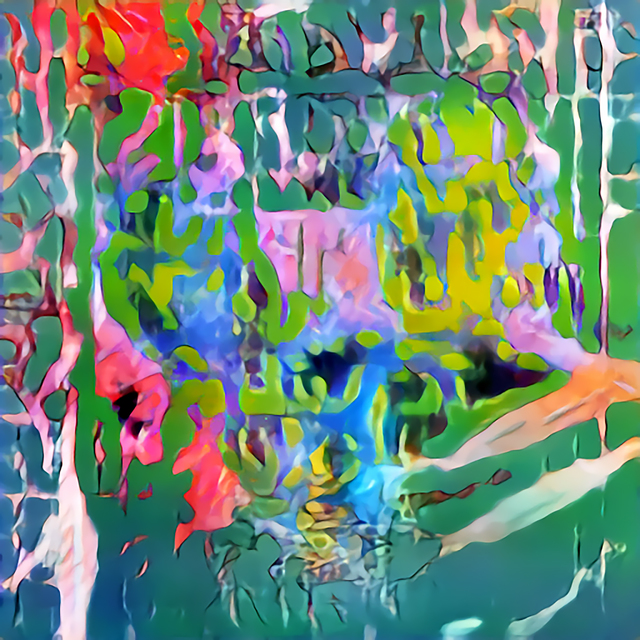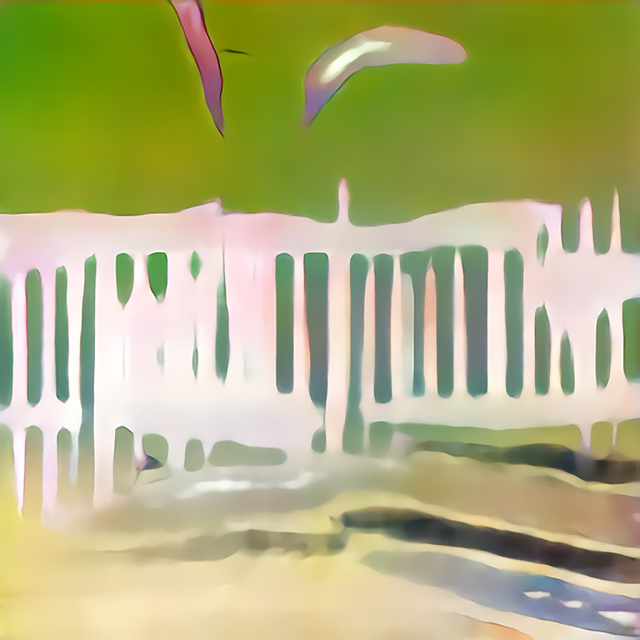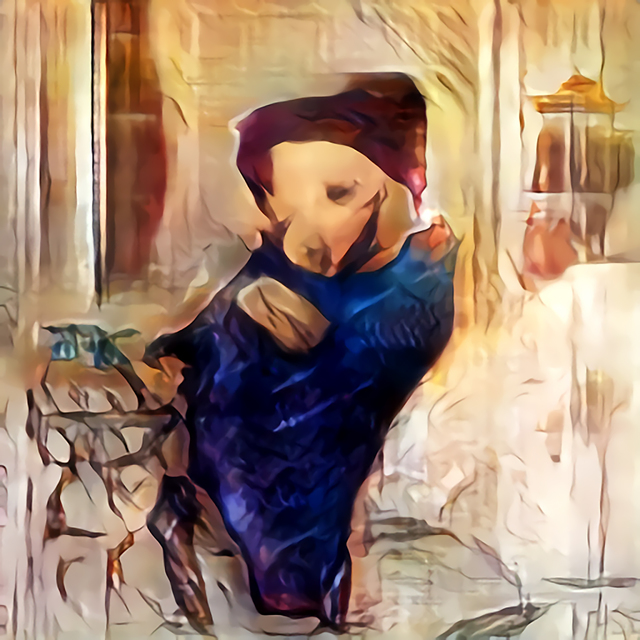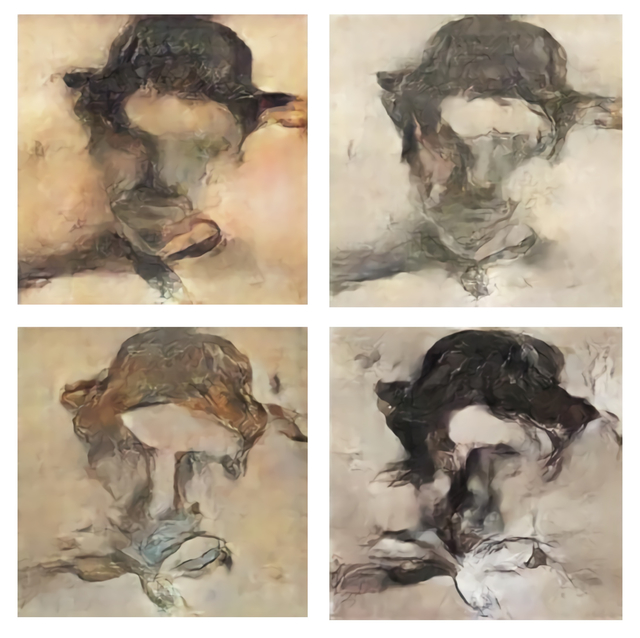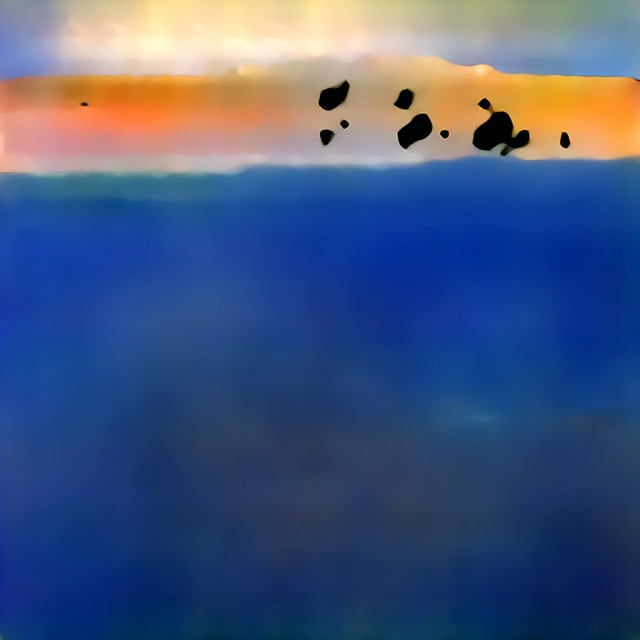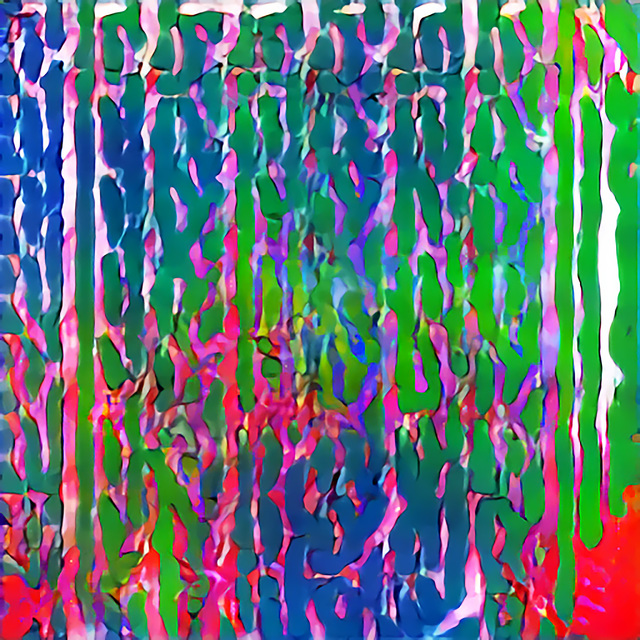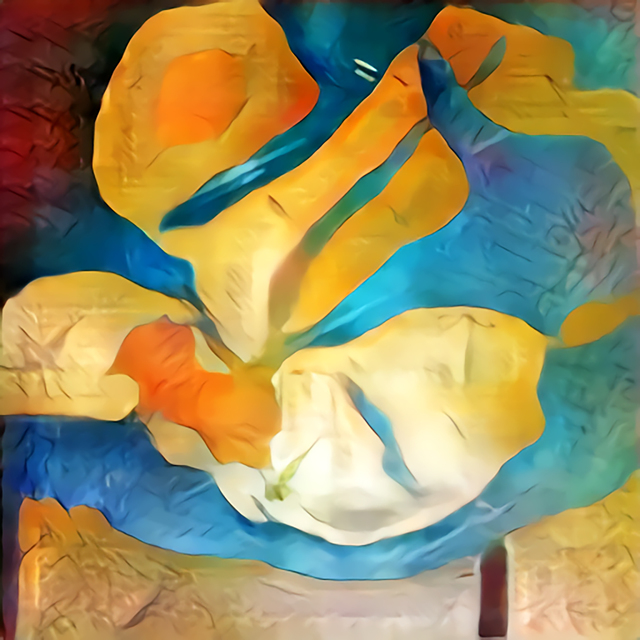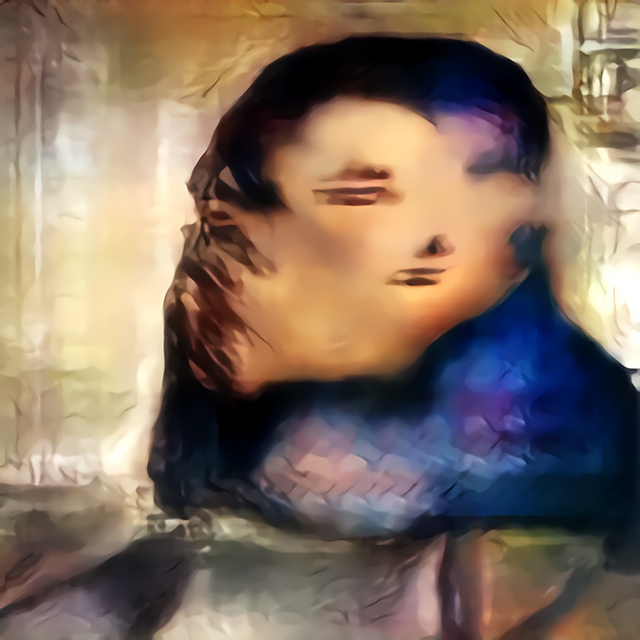 Press Release
New York, NY – November 26, 2018 – Art works by the most autonomous and advanced Artificial Intelligence (AI) artist in existence, AICAN, will premiere at SCOPE Miami Beach, marking the first solo art fair presentation of work created by AI. Alongside works created autonomously by AICAN, new works by artists Tim Bengel and Devin Gharakhanian, developed with AICAN, will debut at the fair and were created specifically for the exhibition. Designed as a creative collaborator and partner for artists, AICAN's potential for expanding the possibilities of artistic creation will be introduced in this first major public presentation at SCOPE Miami Beach from December 4-9, 2018.
"We designed AICAN with the intention of opening up exciting possibilities for artists to explore new territories of their own creativity and artistic process. Through the platform provided by SCOPE, we hope to share AICAN's potential as an artistic collaborator and advantageous tool that can help artists realize projects never before thought possible," said Dr. Ahmed Elgammal, creator of AICAN and founder and director of the Art and Artificial Intelligence Laboratory at Rutgers University.
Modeled from psychological theories of the brain's response to aesthetics, AICAN is a complex algorithm that draws from art historical knowledge and a mandate to create something new, enabling it to make new artwork without human intervention. AICAN has been provided with 80,000 images that represent the Western art canon over five centuries, learning the aesthetics of existing works of art and their evolution over time. At the same time, AICAN has been programmed to never create a work that too closely emulates existing styles – encouraging a creative approach that privileges novelty and visual stimulation, but also builds from art history. AICAN ultimately chooses the style, subject, composition, colors, and texture of every work. Through this combination of knowledge and autonomous creativity, AICAN facilitates a new way for artists to engage in dialogue across centuries of art history.
Curated by Elgammal and Jessica Davidson, founder of Davidson Art Advisory (New York), the SCOPE presentation will feature twelve artworks handpicked from AICAN's new 2018 collection, including a single work from AICAN's first collection that will be on view for the first time. The artworks showcase a range of styles and compositions, including floral motifs, geometric abstraction, and portraiture.
A focal point of the presentation will be works created by visual artists who are collaborating with AICAN as an artistic partner that contributes its own analysis, thinking, and creative approach to art-making. Tim Bengel, in collaboration with AICAN, and in partnership with HG Contemporary, will debut a diptych titled The Empress (2018), inspired by a painting attributed to Sandro Botticelli titled Portrait of a Young Woman (Simonetta Vespucci). Bengel's body of work was introduced to AICAN as the "aesthetic" it needed to learn, and the "inspiration" is grounded in AICAN's existing knowledge of historically relevant, museum-quality works from the last 500 years.
Devin Gharakhanian collaborated with AICAN to produce Untitled from Carl Haplin (2018), a series inspired by Charlie Chaplin photographs and borrowing aesthetics from Renaissance portraits. The series explores the reconstructive transition from photography back to classical portraiture, which yields unpredictable, intriguing, and intermediate forms that both visually and metaphorically converge somewhere between realism and abstraction.
The works made by Bengel, Gharakhanian, and AICAN, on view at SCOPE Miami Beach, follow a collaboration with the London Contemporary Orchestra in London's Barbican Hall, during which a variant of the AICAN algorithm created new visual art during a live performance with the orchestra.
AICAN at SCOPE Art Show Miami Beach
December 4-9, 2018
801 Ocean Drive, Booth H01
About Dr. Ahmed Elgammal, AICAN Creator
Dr. Ahmed Elgammal is a professor at the Department of Computer Science at Rutgers University. He is the founder and director of the Art and Artificial Intelligence Laboratory at Rutgers, which focuses on data science in the domain of digital humanities. He is also an Executive Council Faculty at Rutgers. Dr. Elgammal is the founder and CEO of Artrendex, a startup that builds innovative AI technology for the art market. Dr. Elgammal has published over 160 peer-reviewed papers, book chapters, and books in the fields of computer vision, machine learning, and artificial intelligence. He received the National Science Foundation CAREER Award in 2006. Dr. Elgammal received his M.Sc. and Ph.D. degrees in computer science from the University of Maryland, College Park, in 2000 and 2002, respectively.
About Tim Bengel, Artist
Tim Bengel (b. 1991) is a contemporary multimedia artist based in Germany. Bengel has pioneered a technique of applying sand and gold leaf onto a prepared canvas to create intricate urban and natural landscapes. Once completed, Bengel films himself as he moves the canvas to a vertical position, allowing excess material to slide off the canvas and reveal his composition. Bengel renders found and original pictures with his sand and gold technique, transforming motifs into unique, minimalist, and expressive works. Through filming himself, Bengel captures his process with the intention to disseminate over social media, where his videos have a substantial audience, garnering up to 400 million views.
Bengel has received numerous awards including the Florence Biennale's Lorenzo il Magnifico Special Award from the President (2016). He has been awarded 1st Prize at the Art Expo Malaysia (2016), 1st Prize at the Artward International event in Munich (2014), Jugenddesignwettbewerb Hessnatur in Frankfurt (2011). Born in Ostfildern, near Stuttgart, Bengel studied philosophy and art at the University of Tübingen in Germany.
About Devin Gharakhanian, Artist
Devin Gharakhanian (b. 1986) is an artist and experience designer creating in the spaces between architecture, media, and technology based in Los Angeles, CA. A trained architect, Gharakhanian utilizes new media, including artificial intelligence, responsive projection mapping, immersive and interactive virtual reality, augmented reality, amongst other tools, to create immersive environments. His works transform spaces and questions the nature of human relationships with technology. Currently, Gharakhanian is the Chief Evangelist of Digital Spaces, an interactive visualization startup using technology to innovate the real estate marketing experience. He is also the Director of the Architectural Association Visiting School, Los Angeles, an ongoing design-research program that explores sound architecture through virtual reality. Gharakhanian previously held positions at Skidmore Owings & Merrill and the Yazdani Studio.
Gharakhanian has exhibited at the STATE Festival + Red Bull Academy, A+D Museum, the ACE Theater, the Los Angeles Design Festival, amongst other venues and spaces. He has given lectures on his approach to architecture at Yale University, VRLA School, South California Institute of Architecture. Gharakhanian received a Master of Arts in World Building from South California Institute of Architecture, a Bachelor of Architecture from Woodbury University, and Bachelor of Business Administration from California State University, Northridge.
Follow Artists In This Show