Alisan Fine Arts
INK Asia 2015
To celebrate the inauguration of Ink Asia, Alisan Fine Arts is pleased to present "Tracing the Brush: Transformed Text", a curated selection of calligraphic works by Chu Chu, Fabienne Verdier, Fung Ming-chip, Gu Gan, Wang Dongling, Wang Tiande, Wei Ligang and Yang Jiechang.
INK Asia 2015
Dec 18th – 20th 2015
Booth A2 - B1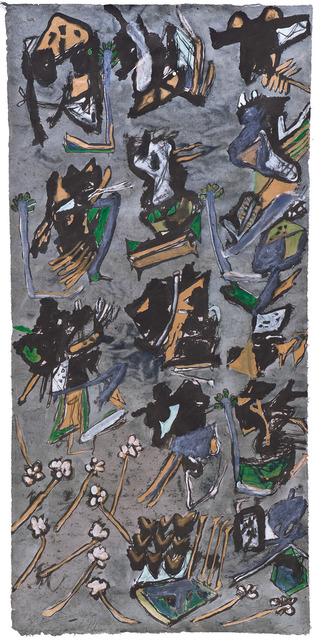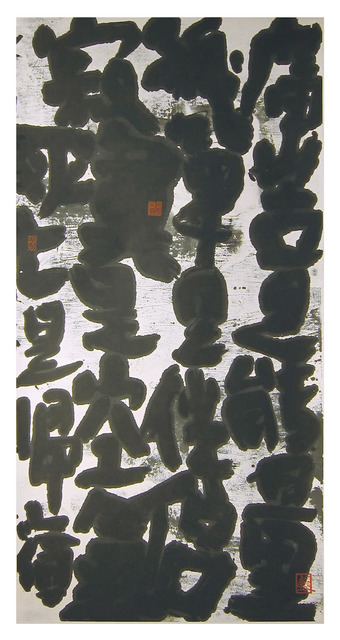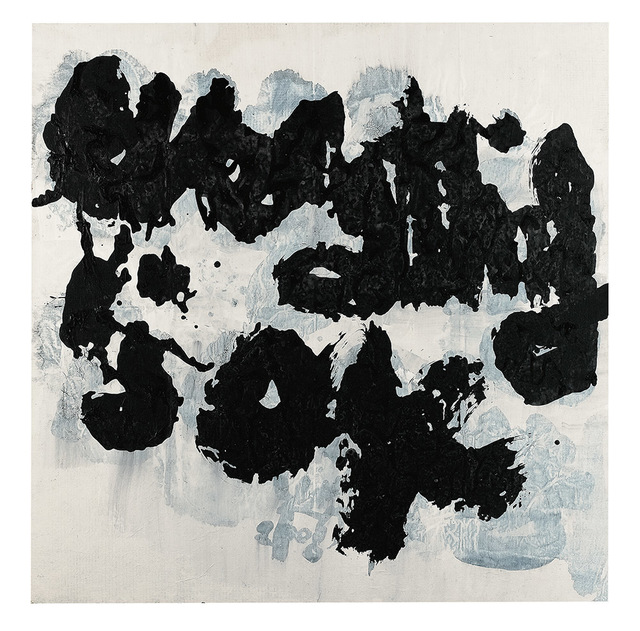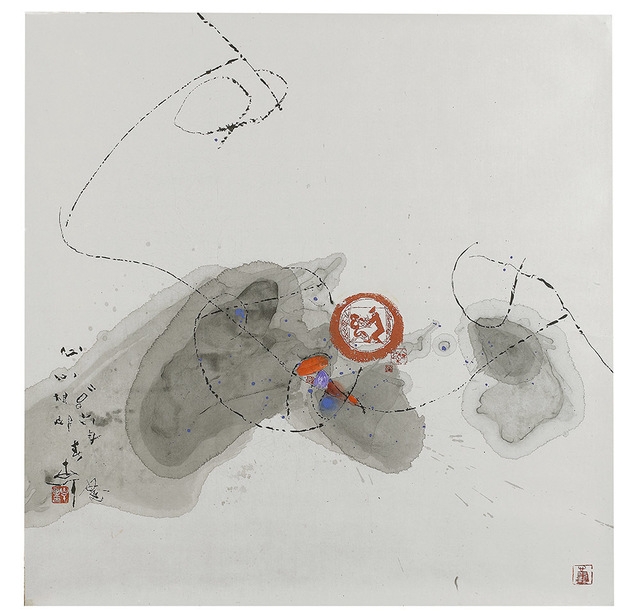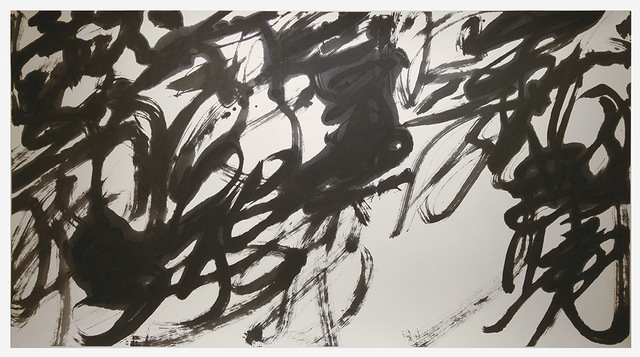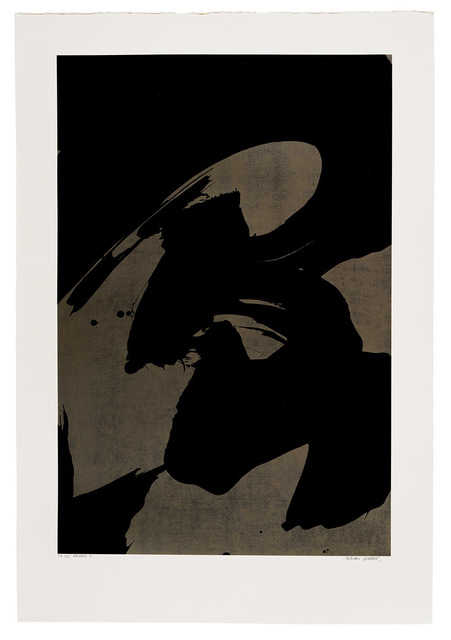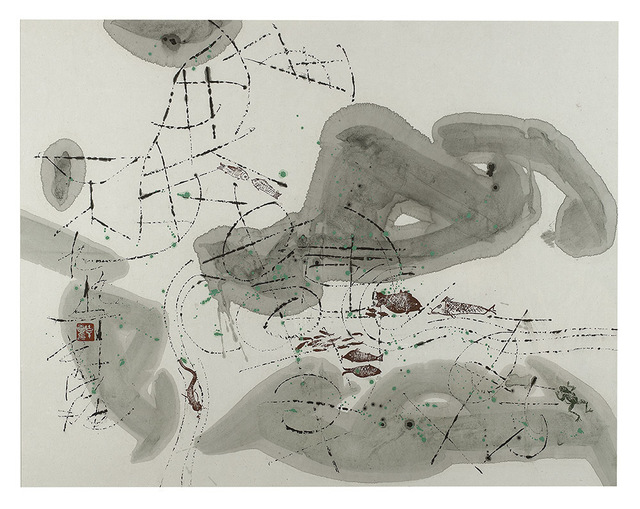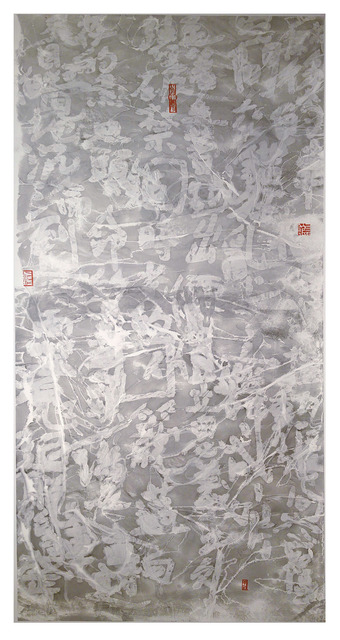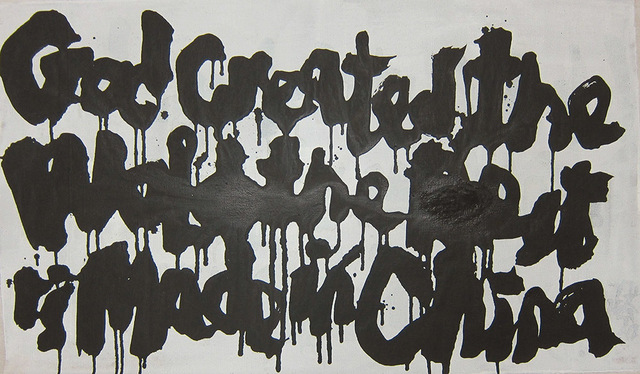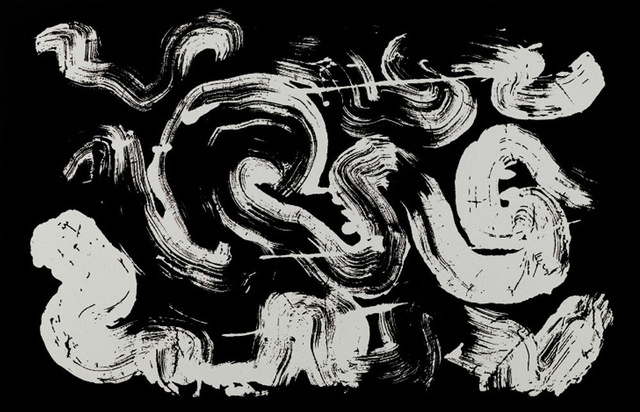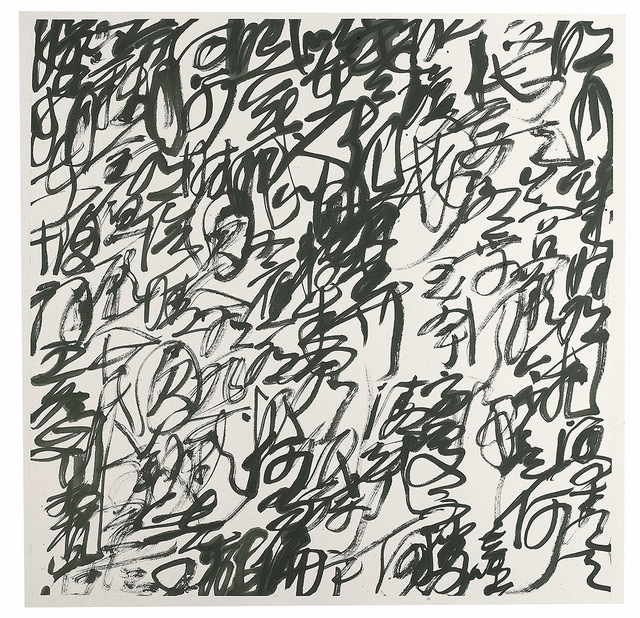 Press Release
To celebrate the inauguration of Ink Asia, Alisan Fine Arts is pleased to present "Tracing the Brush: Transformed Text", a curated selection of calligraphic works by Chu Chu, Fabienne Verdier, Fung Ming-chip, Gu Gan, Wang Dongling, Wang Tiande, Wei Ligang and Yang Jiechang. In choosing the theme for this new art fair, Director Daphne King Yao seeks to examine position of calligraphy in Chinese contemporary ink painting and which trends have gained recognition.
Recognized as an art form in the first century, Chinese calligraphy has a long and hallowed tradition serving as an integral part of art and society. The elevated status and basis of calligraphy is attributed to its functional purpose: as a tool in the formation and promulgation of ideas through written characters. Scholars engraved works with elegiac poems in caoshu script (cursive script), while court scribes in neat lishu script recorded their emperor's edicts and codified their authority. However as Maxwell K. Hearn, Douglas Dillon Chairman of the Department of Asian Art at the Metropolitan Museum of Art, notes, "calligraphy possesses an intrinsically graphic nature that exists independently of its lexical function."
Responding to China's calligraphic history, contemporary artists have sought to deconstruct and reconstruct Chinese calligraphic practices and formulate new methods of [artistic] expression. In "Pain Is Energy, Traditional Script" Fung Ming-chip elicits traces of Chinese characters from layers of water and ink, and these ghost-like ideograms are formed by first dampening certain parts of the paper before writing with a diluted brush. By experimenting with the time and sequence of applying ink, his work transcends its narrative function, and in doing so creates a new calligraphic language. Wang Tiande explores the possibilities inherent to the texture and tactile qualities of ink on paper, and the paper itself. On display are works from his Digital series, consisting of two sheets of paper layered on top of one another and inscribed with a random collection of Chinese characters. The top sheet is composed of translucent material, burned with an incense stick, generating random textures and calligraphic traces, and is distinctive from traditional calligraphy because it is incapable of being reproduced. While Fung conceives new calligraphic languages for consideration, Wang Tiande alludes to the fragility and elusiveness of preserving Chinese culture through a medium that is intrinsically vulnerable and malleable.
Gu Gan is considered a pioneer and the forefather of the Modern Calligraphy Movement, revolutionary for his understanding that the arrangment of characters and compositions shapes the meaning of the piece. Rooted in the age-old Chinese tradition of calligraphy, his paintings vary from bold calligraphic strokes to fine lines combined with images such as trees, flowers, fish or the Buddha to form an abstract work. Internationally acclaimed Chinese calligrapher, and current Director of the Modern Calligraphy Study Center at the China National Academy of Fine Art, Wang Dongling has been enormously influential on the development of contemporary calligraphy and ink painting. Striving to cultivate a bond between traditional Chinese calligraphy and the modern lifestyle and cityscape, his calligraphy works serve as a platform to spread appreciation of classical art in contemporary society. He is known for public performances of monumental cursive script calligraphy. In 2013, he was invited by the Hong Kong Museum of Art and the Ink Society to give a calligraphy performance at the museum.
The founder and a leading figure of the post-modern calligraphy movement known as "Calligraphyism" in mainland China during 1980s, Luo Qi graduated from the China Academy of Art, Hangzhou in 1986 and was a lecturer until 1996. Luo manipulates the structure of ancient Chinese characters, such as inscriptions on bronze and bones, and uses traditional brushstrokes to create non-semantic forms. By painting in bold, bright colours with ink on paper or oil on canvas, borrowing from Pop Art styles, he breaks away from traditional calligraphy and incorporates a strong modern, abstract element that may seem reminiscent of Franz Kline or Robert Motherwell.
Known as a maverick among China's contemporary abstract calligraphers, Wei Ligang simultaneously recalls tradition while reconstituting 'standard' ink work. Wei Ligang adapts traditional calligraphic scripts (such as cursive, formal or running) and Chinese characters from famous poems to create abstract art. Since his landmark exhibition at the Centre Georges Pompidou in Paris in 1989, Yang Jiechang has lived and worked in Europe and Asia, producing an oeuvre that varies in style, medium and inspirations. Featured are his calligraphic works on ink and canvas with video recordings of him painting. Art Historian Martina Köppel-Yang writes, "The disturbing repetition of the words in writing and in sound [of Oh My God and Oh Diu] startles the viewer and alters their perception…using disruption and imbalance to engender clarity and balance." Yang's works refer to critical subjects and real events, and these calligraphic works challenge viewers to question their position within society and society itself.
Previously a PhD candidate at the China Academy of Fine Art in Hangzhou under the mentorship of Wang Dongling, Chu Chu began studying oil painting, before experimenting with mixed media works. In a previous exhibition at Alisan Fine Arts, Chu Chu, for the first time, showed her ink painting compositions depicting "a dynamic flow between the painted lines of the image and the jotted text… [and] taking the idea of xieyi, 'writing meaning,' to a new level… [where] meaning can be enhanced by calligraphy and unbound by words, too." At Ink Asia, Chu Chu presents her new colourful landscapes composed of lines and lines of minute calligraphy, further developing her calligraphic works. Fabienne Verdier is "not just another master calligrapher…shifting continuously between Western painting and Chinese writing has brought Fabienne Verdier to re-think the relationship between sign and background." In one sense, Verdier's works are representative of the push towards reconceptualising the form of calligraphy, not devoid of meaning, but moving away from calligraphy's lexical function –a tenant promoted by Gu Gan, and evident in the 7 other calligraphers presented in this exhibition. Her work perhaps is best explained by an interest in line, and the forms created from using monumental brushes, to the extent of using machinery, further developing the tradition.
Between these artists exist the traces of a tradition and civilization, leaving behind the tangible signs of feelings and expressions on paper. While some favour a complete break away from the rigorous and rigid rules they believe to constrain traditional calligraphy, others have recognized that our concept of tradition is ever changing. So they seek a new format, a new expressive modality, creating works that reify and deconstruct calligraphy, and ultimately transforming this text.
香港「首屆水墨藝博」的舉行是香港藝壇的盛事。藝倡畫廊十分榮幸參與其中,舉辦「蛻變-新的書法藝術」的聯展,展出九位藝術家的精選書法作品,包括王冬齡、王天德、馮明秋、古干、魏立剛、楊詰蒼、儲楚、法比恩.維迪爾和洛齊。藝倡畫廊主持人姚金昌玲女士更為這個全新的藝術博覽會,選取了近年備受關注的書法藝術作為展覽題目,檢視書法在中國當代藝壇中所佔的位置。
書法,自漢代以來,一直被視為中國藝術的精粹之一,無論在社會或藝術上,都具有極重要的位置。 書法的地位如此崇高,相信與它的功能-宮廷頒布命令有關。文人喜歡在畫上題字,多數上行書,強調詩情畫意,而皇帝頒布命令時,則用上工整的隸書,以顯示權力。紐約大都會藝術博物館亞洲藝術部主席何慕文曾認為:「撇開詞語的功能,書法本身擁有其獨立的藝術美感。」
中國傳統書法歷史悠久,不少的當代藝術家嘗試解構後再重構書法藝術,創作獨特的嶄新表現方式。馮明秋在最新作品中,通過對空間、時間、影像的分析,重新對毛筆字展開嘗試及探索,以現代藝術的精神表示對古人書法意境的崇敬,表現筆墨留在宣紙上痕跡的趣味,自創不同書體。例如「痛哭傳統字」,先以乾筆在宣紙上擦出有如鬼影般的符號,再以濕潤的筆墨寫上前衛新詩。王天德獨創的煙熏水墨畫,以墨和燃燒的香支在宣紙上作畫和寫書法,展品包括他的數碼系列,以常用的兩層宣紙,把落墨的地方變成燒孔,書寫沒有字義的書法。透過燒熏的宣紙,顯出底層的毛筆字,重疊的視覺效果,若隠若現,耐人尋味。 使水墨作品成功地脫胎換骨,極富感染力,前無古人,後啟來者。
古干,被譽為1980年代開始的中國現代書法運動的先驅者,他大膽改變了傳統的中國書法,推陳出新。 古氏有着傳統書法的深厚底蘊,他創作的現代書法,從雄渾的草書茟法,到纖幼細緻的線條,都揮灑自如,再結合圖像如樹、花、魚,或是佛像,反映中國傳統深邃而又簡約的文化精神,成為抽象藝術,對現代書法的發展有着重要的影響。王冬齡,著名國際中國書法家、中國美術學院教授及博士生導師、美國明尼蘇達大學客座教授。他的創作對當代書畫藝術的發展影響廣泛。他的作品既建立在傳承中國傳統精髓的基礎之上,同時又使書法藝術融入現代生活和當代文化中,為打破傳統和現代的矛盾作出了貢獻。。他亦聞名於公開表演即席書寫巨幅草書,2013年獲香港藝術館及水墨會邀請於藝術館作書法表演。
洛齊,中國大陸上世紀八十年代後現代書法運動「書法主義」的發起人和倡導者,1986年畢業於杭州中國美術學院後,留校任教至1996年。他的水墨系列寫上從篆書變化出來的「洛齊字體」,將簡潔的線條和色塊拼湊出幾何形狀,有如普普藝術的特色,粗粗看來,是他的繪畫的字迹。洛氏從中國書法傳統藝術中,開拓出一個新的東方抽象藝術之路,正好與美國抽象畫派大師克萊因(Franz Kline)和馬瑟韋爾(Robert Motherwell)有異曲同工之妙。
魏立剛,中國後現代書法運動的重要畫家之一,在從事藝術創作的二十多年中,嘗試把傳統的草法和篆書引進現代抽象水墨畫。其中一個最具代表性的抽象水墨系列,是在層層疊加的金色或黑色之上,畫上糾纏不清的黑色、金色或紅色的曲線條。他運用水墨與塑膠彩,以傅山(1607-1684明末清初書法家)草書和古代的篆書為基礎,將篆書的複雜結構草書化,產生強烈的比對效果。書寫的文字選自古詩或古文,除了把詩中意境表達出來之外,還書寫出中國現代水墨的特色,感染力極強。楊詰蒼,是自文革之後在國內崛起的最傑出、最引起討論的當代藝術家之一。1989年在巴黎龐比度藝術中心參加「大地魔術師」展覽,自始居住在巴黎和德國海德堡,成爲職業藝術家,作品包含多種藝術媒體,如繪畫、書法、裝置、行爲和錄像。是次展出他的布上書法作品和書寫錄像裝置。藝術史家楊天娜曾認為:「這種通過書寫和聲音干擾性的不斷重複,似乎語不驚人誓不休的作法,讓觀者、聽者也改變着對作品的觀看和觀察方式。……先打破原有平衡的方式來重新建立起嶄新通透的平衡。」 楊氏的作品取材自備受爭議的話題和真實事件,這些書法作品大膽地令觀眾反思他們在社會中的位置。
儲楚,七十後的中國跨媒體藝術家,2012 年獲杭州中國美術學院書法系博士,師從著名國際現代書法家王冬齡。擅長水墨畫、書法、攝影和油畫,別具才華,作品以混合運不同媒介創作新的視覺果為主。藝倡畫廊於去年首次展出她的作品,「在她的畫裡圖像和文字彼此交融,在乾與濕、彩色與水墨之間取得和諧,文寫出心意,圖像畫出新境界。」 是次展出的最新系列中,靈感來自傳統山水畫,繪畫了由極細緻的書法筆觸組成的金山銀水名山大川的精緻扇面作品。「法比恩不是千年書法傳統下的另一位大師……在西方繪畫與中國書法間的不斷遊走使法比恩重新思考意象與背景的關係。」 意思指,法比恩書法式的抽象作品,不是複製文字的表象,而是沉醉於默想過程的意象,提出書法的新概念。正如今次展覽的古干和另外七位書法家,他們的作品都表現了創新的書法意念,而法比恩的作品可能是最能表達書法性線條的趣味,她運用絹印的技法,在絹網上畫上粗獷的破筆、瀟灑優美的筆法,氣勢磅礡,把傳統延續發展下去。
這些藝術家在傳統與現代文明之間,在紙上留下水墨印記,表達了豐富的情感。他們之中,有完全打破傳統書法的法則,有亦一直在傳統中求變。總言而之,他們都在追尋一種新的表達方式,重新演繹書法藝術。
Follow Artists In This Show