Amarist
Art New York 2017
"Welcome?" is an installation deconstructing an international border wall.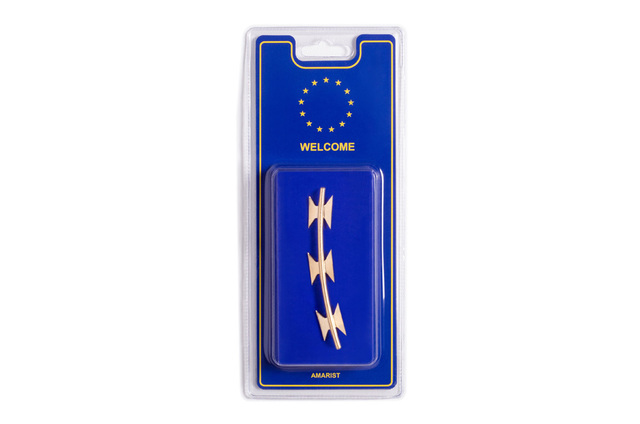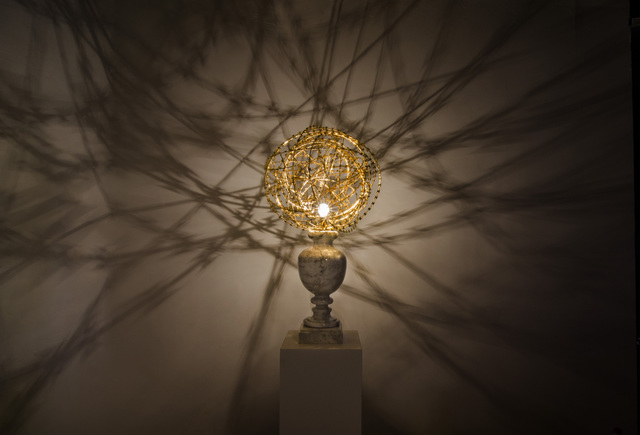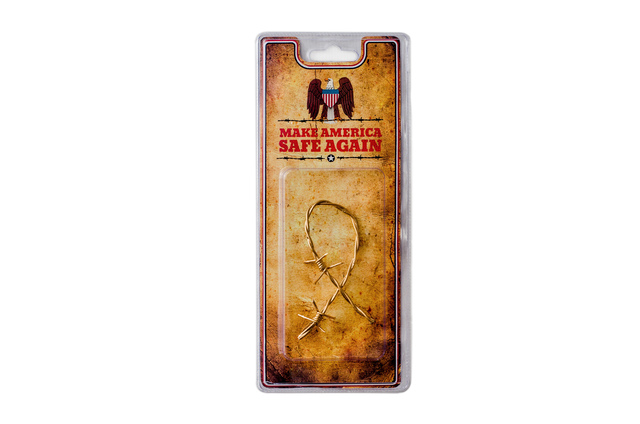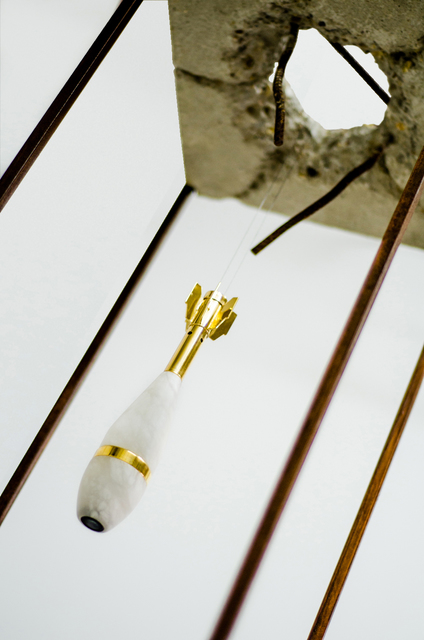 Press Release
WELCOME?
In a time when we are witnessing a rise in nationalism and an increase in the closure of borders, "Welcome?" exhibition seeks to spark a debate about the meaning of border walls in our world, raising social awareness on the exclusionary attitude towards migrants and refugees in a society that expresses deep contradictions between globalization and cultural clashes.
"Welcome?" is an installation deconstructing a border fence in a hundred little fragments, packaged in plastic cases as if they were a supermarket mass product, and plated in 24-Karat Gold symbolizing the economic and social walls that our society builds from fear and prejudice.
Amarist Studio challenges us to question the rhetoric and policies that seek to divide us. Inspiring us to think again about our own moral compass and our own responsibility as global citizens. You can take action and participate in the deconstruction of a border by taking a fragment from the supermarket wall. All proceeds will be donated to USA for UNHCR, the United Nations Refugee Agency. The goal is to have an empty wall – no wall! – by the end of ART NEW YORK 2017.
www.amarist.com
@AmaristStudio
Welcome Jewelry
Inspired by the razor wire metal, Amarist Studio has designed a collection of solidarity Jewelry to transcend conceptuality, a line of work able to create a positive impact in society, raising social awareness and funds for refugees.
This jewelry is handmade in Barcelona, from razor wire nº22, cut, polished, and plated in 24-Karat Gold. Changing the meaning of razor wire into a symbol of support, tolerance and human dignity.
www.welcomemovement.org
Follow Artists In This Show