Kay WalkingStick: An American Artist
Kay WalkingStick: An American Artist surveys the career of one of today's most accomplished Native American artists and a leading practitioner of contemporary landscape painting. Over the course of five decades, WalkingStick has avidly explored her own hybrid cultural identity, en
Feb 3rd – Jun 17th
Montclair, Montclair Art Museum, 3 South Main Avenue
Map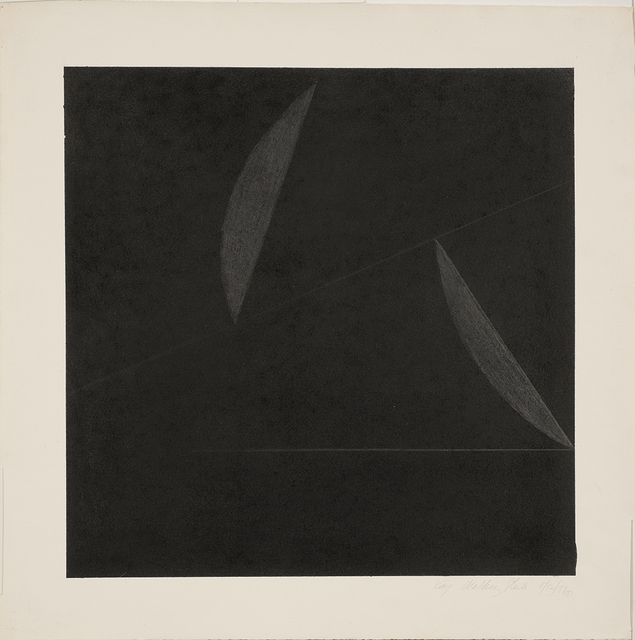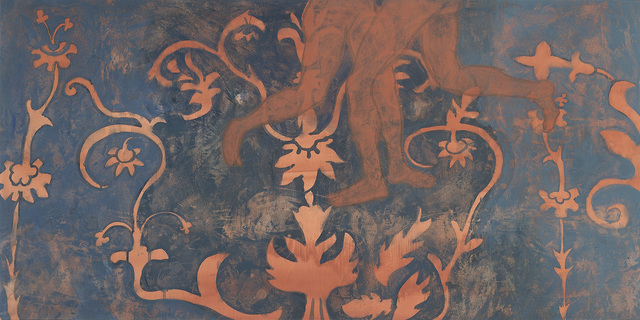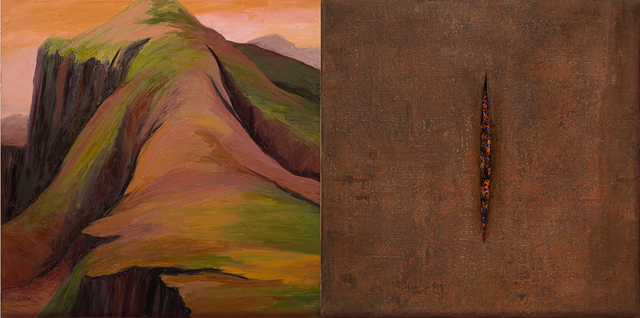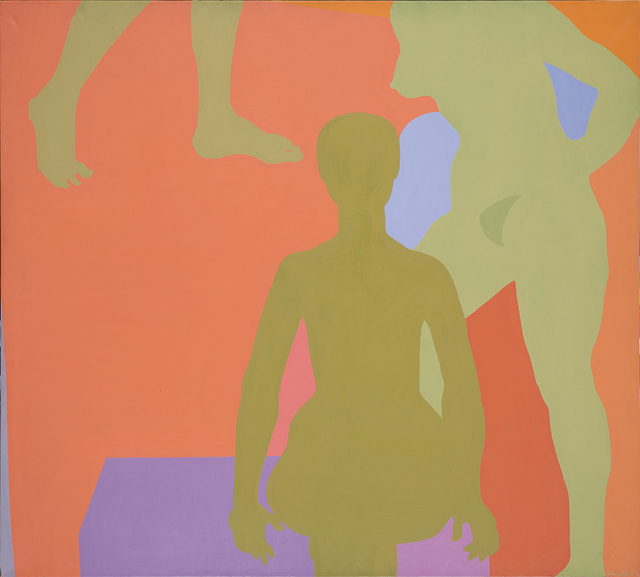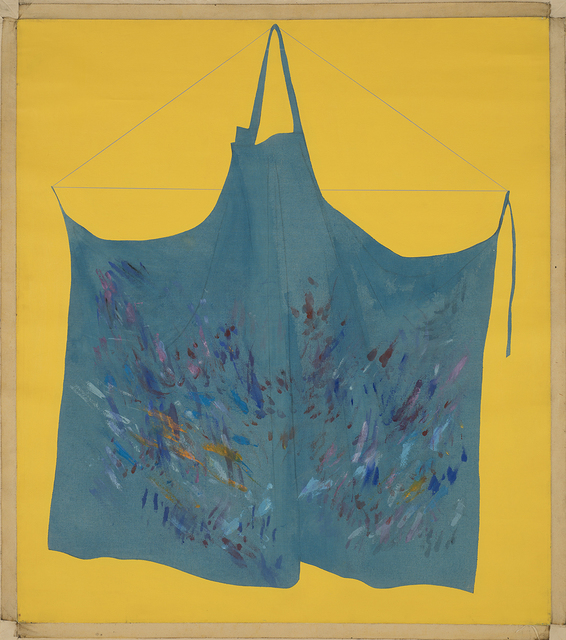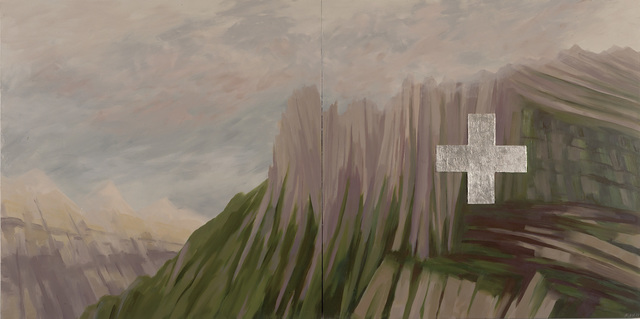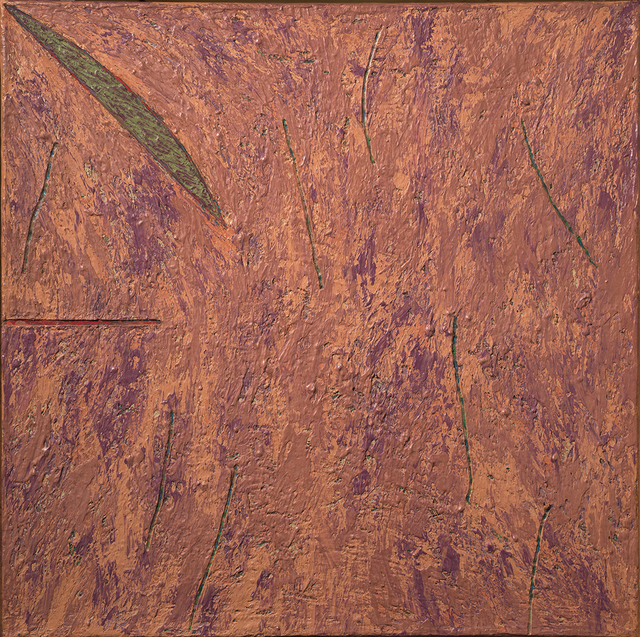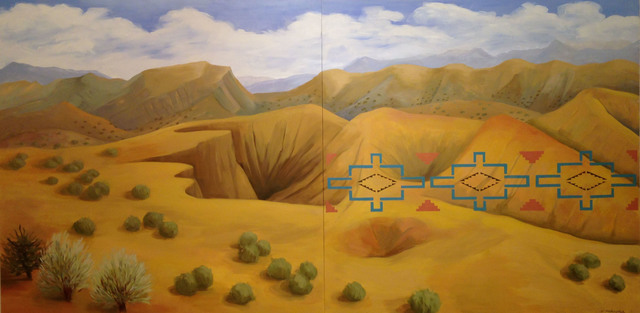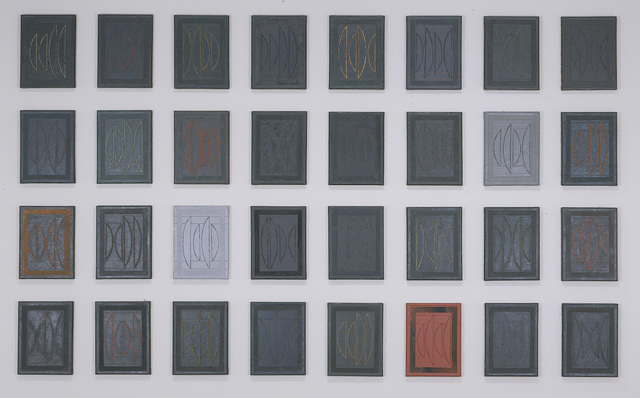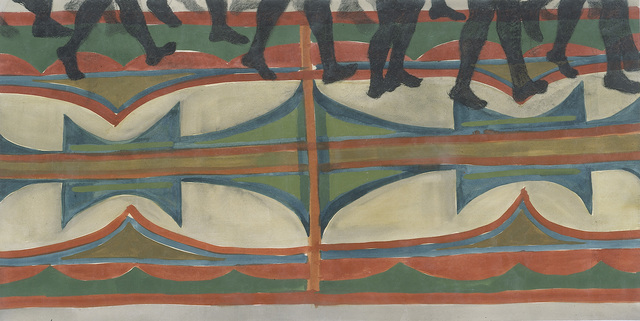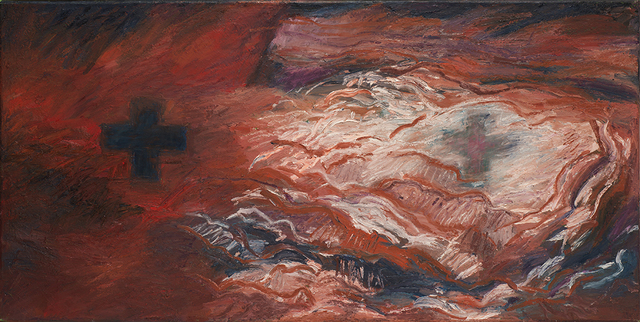 Press Release
New York, NY, August 5, 2016—The American Federation of Arts is pleased to announce the national tour of Kay WalkingStick: An American Artist. Featuring approximately 60 of her most notable works, drawn from public and private collections across the country and from the collection of the artist, Kay WalkingStick: An American Artist demonstrates the breadth of WalkingStick's achievements and her contributions to American art. While WalkingStick's work has been widely exhibited and discussed, this touring retrospective will be the first survey of her singular career. The exhibition, which originated at the Smithsonian's National Museum of the American Indian (NMAI), was co-curated by Kathleen Ash-Milby (Navajo), Associate Curator, and David Penney, Associate Director for Museum Scholarship at the Smithsonian's NMAI. The exhibition will travel to the Heard Museum, Phoenix, Arizona (October 15, 2016–January 8, 2017); Dayton Art Institute, Dayton, Ohio (February 9–May 7, 2017); Kalamazoo Institute of Arts, Kalamazoo, Michigan (June 17–September 10, 2017); Gilcrease Museum, Tulsa, Oklahoma (October 5, 2017–January 7, 2018); and Montclair Art Museum, Montclair, New Jersey (February 3–June 17, 2018). Kay WalkingStick: An American Artist is organized by the American Federation of Arts and the Smithsonian's National Museum of the American Indian.
Kay WalkingStick: An American Artist surveys the career of one of today's most accomplished Native American artists and a leading practitioner of contemporary landscape painting. Over the course of four decades, WalkingStick has tirelessly explored her own complex cultural identity, engaging Native history along with feminism, Minimalism, and other key art historical movements. She is particularly renowned for her majestic and sensual landscapes, which imbue natural scenery with the charge of personal and collective memory. In addition to tracing WalkingStick's artistic journey, this exhibition offers a fresh perspective on issues of race, identity, and national history that are central both to contemporary Native art and to American culture at large.
"The AFA is proud to work with the Smithsonian's National Museum of the American Indian on this wonderful and timely exhibition that enriches our understanding of American contemporary art," stated Pauline Willis, Director of the AFA, "and we are thrilled to be able to share it with audiences across the nation." Penney said, "Kay WalkingStick is arguably one of the most important American painters working today. But her resistance to a narrow program and insistence on defying categorization makes her enormous accomplishment less subject to summary and generalization." "Even avid followers of WalkingStick's work will be surprised at the depth and breadth of her art practice," said Ash-Milby.
WalkingStick's biography is intimately tied to her art. The exhibition examines key moments of her life, which further illuminate the artist's methods and motivations. As a young artist in the 1960s and 1970s, she created bold, graphic paintings using a color-blocking technique, eschewing modeling in favor of expanses of flat hues.
By the mid-1970s, WalkingStick shifted away from the figure and toward abstraction; at the same time, she grew increasingly interested in her Native American heritage. During this period, she researched American Indian history and made paintings in homage to famous Native figures such as Chief Joseph, the great Nez Perce leader, and Sakajawea. Many of these are marked by thickly impastoed, sculptural surfaces, which WalkingStick achieved by scratching and manipulating layers of acrylic paint mixed with wax.
During the 1980s, WalkingStick returned to figuration through diptychs in which she paired abstract and naturalistic representations of the same landscape, charting her travels throughout the United States and around the world. This format, which WalkingStick has continually developed and returned to, has become her hallmark. Shortly after beginning to work in diptychs, WalkingStick suffered a devastating personal loss and her art became more volatile, dark, and intense.
Beginning in 1996, WalkingStick's extended trips in Italy gave her the opportunity to study that country's landscapes and art. During this period, she produced sensual paintings and drawings, often embedding personal narratives about sexuality, memory, and the body in representations of architecture and nature. The influences of Greco-Roman and Italian Renaissance art can be seen in decorative motifs; in the use of new materials, such as gold leaf; and in the Mediterranean views that frequently appear. WalkingStick's sketchbooks, several of which are included in this exhibition, also document her travels in Italy and beyond, attesting to her deft ability to weave together disparate influences.
Over the past two decades, WalkingStick's interests in landscape, the body, and history have merged in majestic and often monumental compositions. While the diptych format still appears, it does not dominate or dictate her mature practice. References to specific places—often sites laden with historical associations—have become more common and many works indulge, simply and unapologetically, in the beauty of the natural world.
WalkingStick's most recent paintings synthesize themes that she has explored throughout her career, joining rugged Western scenery with decorative motifs drawn from local Native peoples. These paintings unite figuration and abstraction, Western and Native aesthetics, and personal and collective memories. Through the variety and sustained quality of her paintings and drawings over four decades, WalkingStick has challenged reductive understandings of what contemporary Native art can be.
CURATORS
Kathleen Ash-Milby is Associate Curator at the Smithsonian's National Museum of the American Indian, where she focuses on contemporary art. A member of the Navajo Nation, she has worked as an independent curator, writer, and consultant on numerous exhibitions, and currently serves as President of the Native American Art Studies Association. At NMAI, she has organized exhibitions including C.Maxx Stevens: House of Memory (2012) and Off the Map: Landscape in the Native Imagination (2007).
David Penney is Associate Director of Museum Scholarship at the Smithsonian's National Museum of the American Indian. At the Detroit Institute of Arts, he served as curator of Native American Art (1980–95), Chief Curator (1996–2002), and Vice President of Exhibitions and Collections Strategies (2003–11). Penney's previous exhibitions include Ancient Art of the American Woodland Indians (1985), Art of the American Indian Frontier: the Chandler/Pohrt Collection(1992), and The American Indian: Art and Culture between Myth and Reality (2012).
PUBLICATION
Kay WalkingStick: An American Artist features more than 200 of WalkingStick's paintings, drawings, small sculptures, and sketchbooks—as well as the diptychs for which she is best known. It includes contributions by the curators and by Margaret Archuleta, Lucy R. Lippard, Kate Morris, and Lisa Roberts Seppi, which explore the artist's work in relation to other movements and contexts including Minimalism, the history of landscape painting, and contemporary Native American art. It also contains an illustrated chronology of the artist's life and work.
Smithsonian Books, 240 pages, 9.8 x 11.3 in.
ISBN: 978-1-58834-510-3
ABOUT THE AMERICAN FEDERATION OF ARTS
The American Federation of Arts is the leader in traveling exhibitions internationally. A nonprofit organization founded in 1909, the AFA is dedicated to enriching the public's experience and understanding of the visual arts through organizing and touring art exhibitions for presentation in museums around the world, publishing exhibition catalogues featuring important scholarly research, and developing educational programs. For more information about the AFA, visit www.afaweb.org.
ABOUT THE NATIONAL MUSEUM OF THE AMERICAN INDIAN
The Smithsonian's National Museum of the American Indian is committed to advancing knowledge and understanding of the Native cultures of the Western Hemisphere—past, present and future—through partnership with Native people and others. For additional information, visit AmericanIndian.si.edu. Follow the museum via social media on Facebook, Twitter and Instagram.
Follow Artists In This Show