Of Heaven and Earth: 500 Years of Italian Painting from Glasgow
With paintings by some of the greatest names in European art—including Giovanni Bellini, Sandro Botticelli, Domenichino, and Titian—this exhibition examines the thematic and stylistic development of painting in one of the world's most artistically influential countries.
Jun 13th – Oct 4th 2015
Vancouver, Vancouver Art Gallery, 750 Hornby St
Map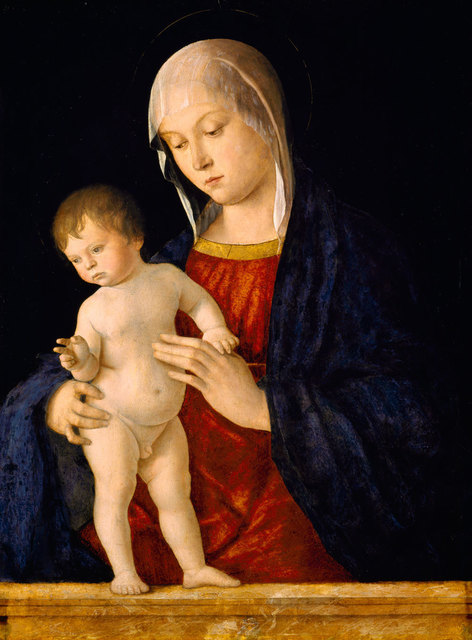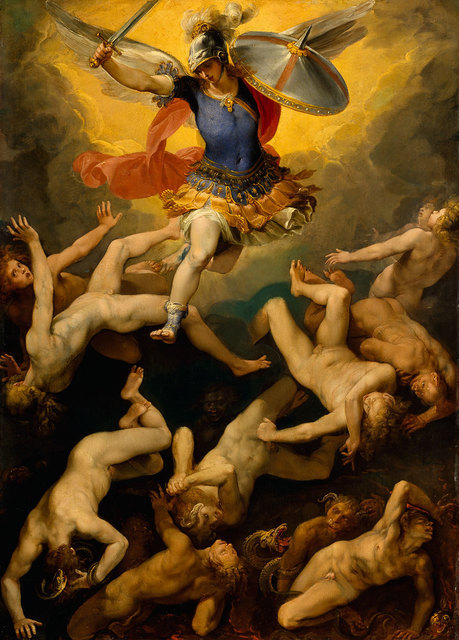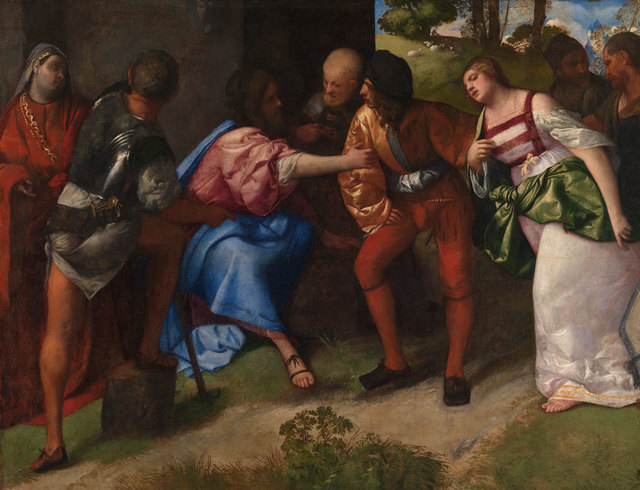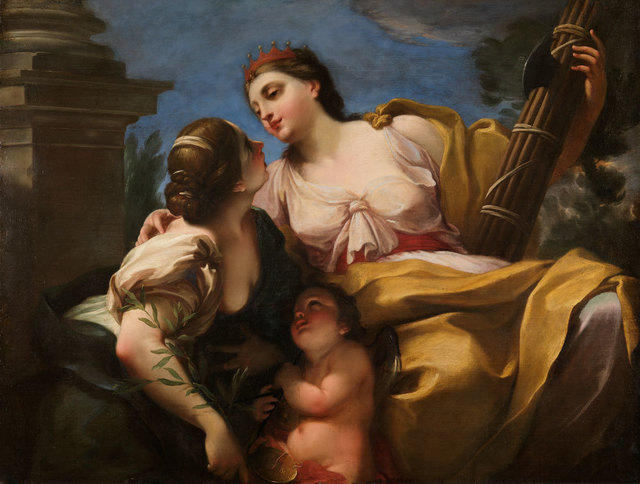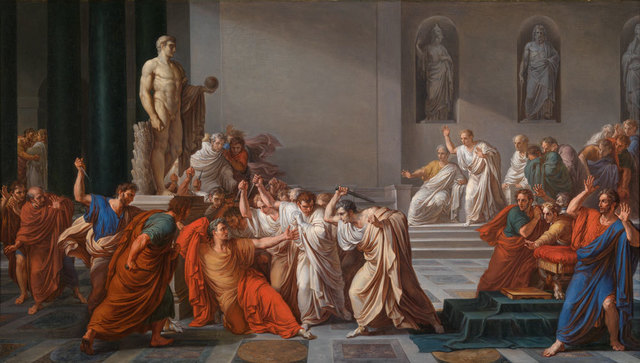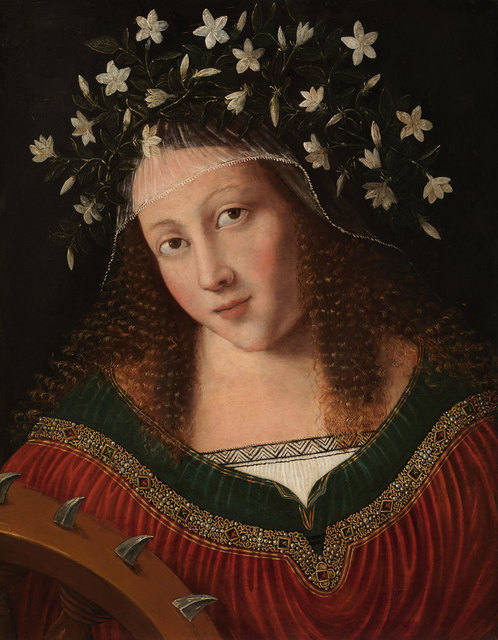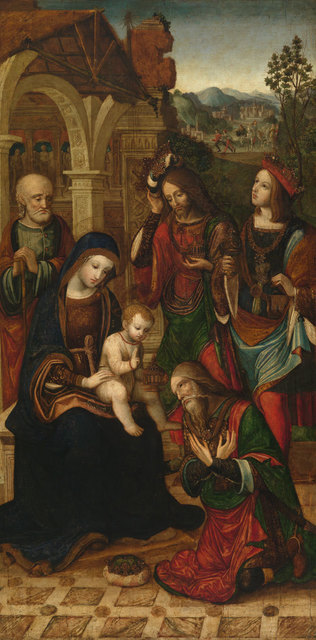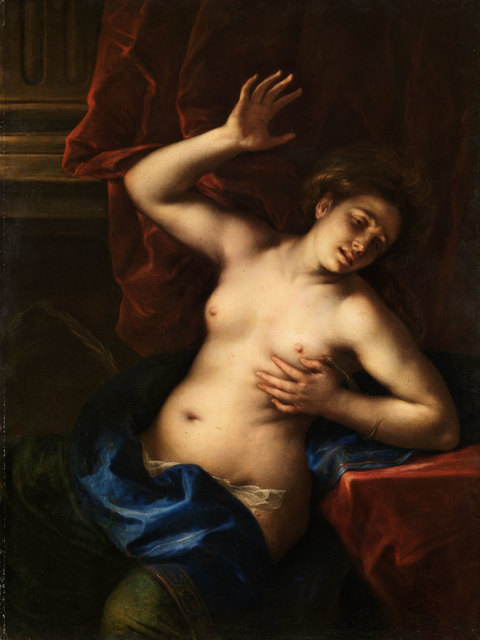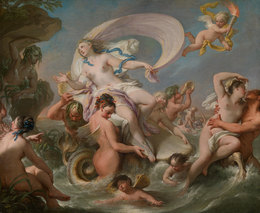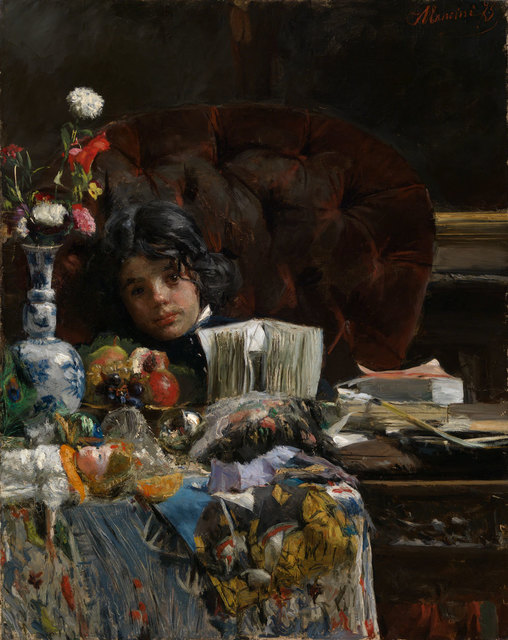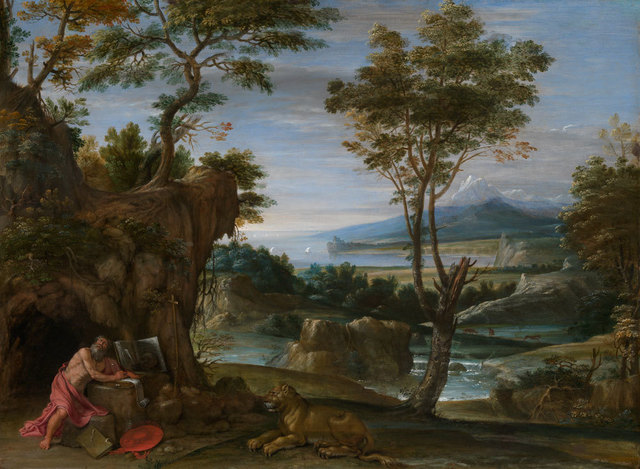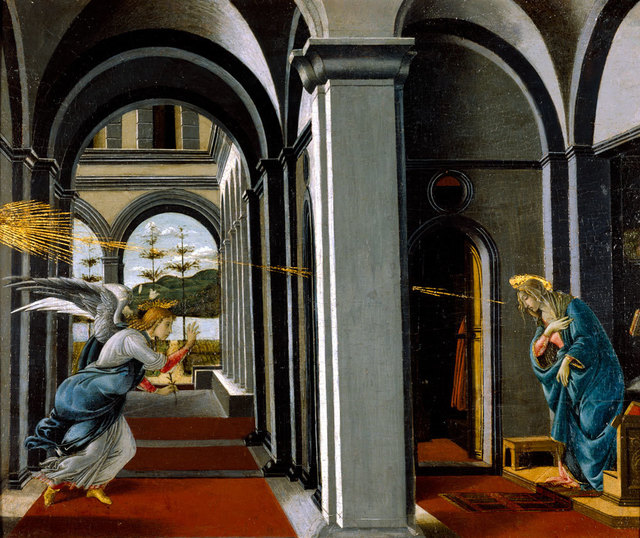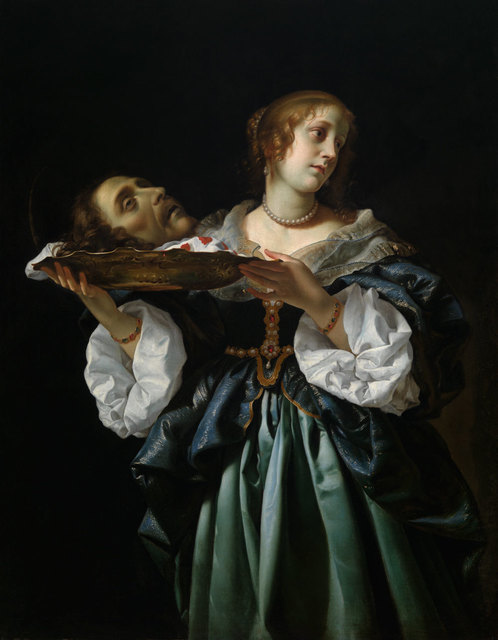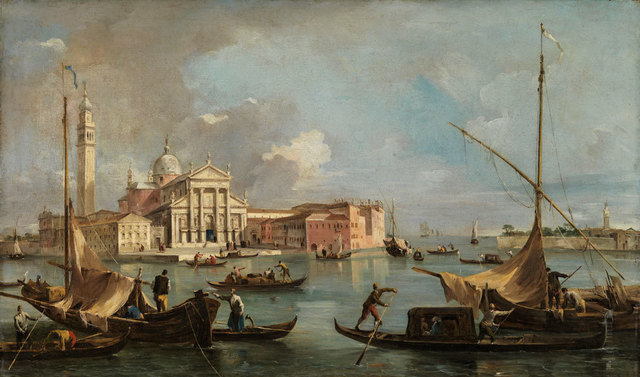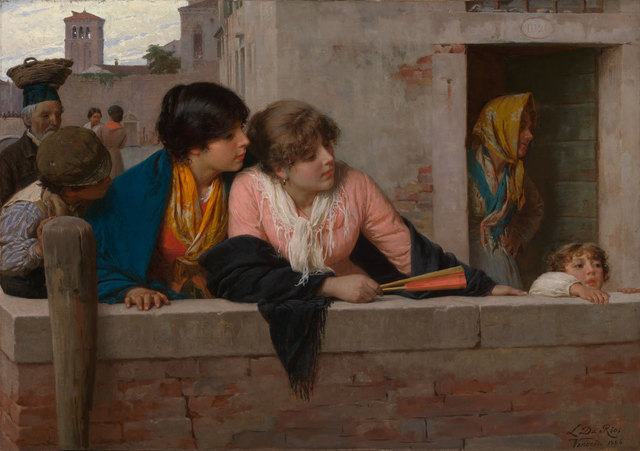 Press Release
The American Federation of Arts (AFA) is pleased to announce the six-venue tour of Of Heaven and Earth: 500 Years of Italian Painting from Glasgow Museums, commencing at the Oklahoma City Museum of Art on August 22, 2013. A unique exhibition that explores the evolution of Italian art, Of Heaven and Earth also reflects the outstanding quality and remarkable 500-year range—from the late 14th to the 19th centuries—of Glasgow's Italian holdings. Many exhibitions on the art of Italy have focused on specialized themes and schools, but none can claim Of Heaven and Earth's breadth and quality. AFA Director Pauline Willis stated, "The AFA is thrilled to be collaborating with Glasgow Museums to organize this exhibition of sumptuous works by some of the greatest Italian artists of the past 500 years and to bring it to an American audience."
Included are works by Italian Renaissance and Baroque masters, such as Giovanni Bellini, Sandro Botticelli, Domenichino, Francesco Guardi, Salvator Rosa, Luca Signorelli, and Titian, many of which have never before been exhibited outside Glasgow. Several have been newly restored for the exhibition, among them, the southern Italian Adoration of the Magi by the unknown artist known as the Master of the Glasgow Adoration. This stunning early Renaissance masterpiece believed to have been part of a larger altarpiece was almost black with atmospheric pollution before conservation.
The character of Glasgow's Italian collection was largely determined by the tastes of Archibald McLellan (1797–1854), a discriminating collector who spent much of his wealth on art and bequeathed his extensive collection to the city. McLellan acquired representative examples of all the main schools of Italy and in all the main periods of development. Most are religious or mythological and were acquired in the spirit of an academic and moral ideal rather than for any personal reasons.
Of Heaven and Earth: 500 Years of Italian Painting from Glasgow Museums will follow this schedule:
• Oklahoma City Museum of Art: August 22–November 17, 2013
• Art Gallery of Alberta, Edmonton, Canada: December 13, 2013–March 9, 2014
• Milwaukee Art Museum: October 1, 2014–January 4, 2015
• Santa Barbara Museum of Art: February 6, 2015–May 3, 2015
• Vancouver Art Gallery: June 13, 2015–October 4, 2015
Exhibition Details: The exhibition begins with early religious works in the section titledTradition & Innovation in Sacred Art (1300s–1400s). Most of the paintings from this period were meant to convey biblical narratives to a largely illiterate public, to inspire prayer, and to demonstrate the devotion of the paintings' patrons. The earliest work shown here is Niccolò di Buonaccorso's St. Lawrence (ca. 1370–75). A gold-enriched panel that once formed part of a large altarpiece, it is one of the rare surviving pieces by this highly accomplished Sienese master. Also among the works in this section are Sandro Botticelli's innovative Annunciation (1490–95)—particularly notable for the artist's use of mathematical perspective, which gives an impression of three-dimensional depth—and the exquisite Virgin and Child (ca. 1480–85) by Giovanni Bellini, who played a major role in advancing the use of luminous oil paints over the more common egg-based tempera medium.
A centerpiece of the section The Splendor of the Renaissance (1500s) is Titian'sChrist and the Adulteress (ca. 1508–10), a rare example of the artist's early paintings in a collection outside Italy and a key work in Titian scholarship. As with many Renaissance paintings, this large masterpiece was cut down at some point. In 1971, Glasgow Museums was able to purchase Head of a Man, originally part of the upper right-hand corner. Of Heaven and Earth will reunite the two works for the first time in the United States. Following the High Renaissance style of Titian, the next generation of 16th-century Italian painters looked toward the more artificially stylized and elegant beauty of mannerism. The Archangel Michael and the Rebel Angels (ca. 1592–93), one of Cavalier d'Arpino's more important pieces, is notable not only for its delicate detail and mannerist predilection for gracefully contorted figures but also because it is executed on metal rather than panel or canvas.
The section Divergent Paths of Baroque Art (1600s) presents the two contrasting, predominant styles of the 17th century, as represented in the theatrical Baroque style of Antiveduto Gramatica's Virgin and Child with St. Anne (ca. 1614–17) and the classicism of Sassoferrato's Virgin and Child with St. Anne and the Infant St. John the Baptist (ca. 1640s). This section also features masterpieces by two pioneers of their respective landscape styles. Landscape with St. Jerome (ca. 1610) by Domenichino, a forbearer of the Picturesque, exemplifies the meticulously constructed and serene composition of the ideal classical landscape. Salvator Rosa, on the other hand, was a passionate individualist who would influence the work of J.M.W. Turner a century later. His sublime landscape paintings of about 1655, St. John the Baptist Revealing Christ and St. John the Baptist Baptizing Christ, are two of the most extraordinary 17th-century landscapes in any British collection.
The Rise of Idealism (1700s) illustrates the emergence of landscape as a subject in itself, a development aided by an increase in travel during the period. While on the fashionable Grand Tour, British visitors in particular flocked to Italy to see ancient Roman ruins and Renaissance and Baroque masterpieces. There they sought out Italian landscape paintings such as Andrea Locatelli's Landscape with Fishermen (ca. 1730) and Francesco Guardi's View of San Giorgio Maggiore, Venice (ca. 1760) as prestigious souvenirs.
The final section, Romanticism, Revival, and Modernity (1800s), presents an eclectic array of Italian art during this era of national unification and modernization. The section opens with two works by Vincenzo Camuccini: The Death of Julius Caesar and Roman Women Offering Their Jewelry in Defense of the State (both ca. 1825–29). Each portrays a narrative from antiquity while also reflecting the politically volatile climate of Italy in the late 1820s. Camuccini, the leading painter in early 19th-century Italy, developed his style by studying the art of Italian old masters, including the works of Domenichino, Titian, and other artists featured earlier in the exhibition.
Prior to the opening of Of Heaven and Earth at the Oklahoma City Museum of Art, the exhibition was on view in Great Britain in an expanded version including decorative arts at the Kelvingrove Art Gallery and Museum in Glasgow (April–August 2012). Subsequently, it will be presented at Compton Verney in Warwickshire (March–June 2013).
Of Heaven and Earth marks the second collaboration between the AFA and Glasgow Museums. In 2002, the two institutions coorganized Millet to Matisse: Nineteenth- and Twentieth-Century French Painting from Kelvingrove Art Gallery, Glasgow.
Exhibition Credit Line: The exhibition is organized by the American Federation of Arts and Glasgow Museums. In-kind support is provided by Barbara and Richard S. Lane and Christie's.
The American Federation of Arts is pleased to participate in the 2013 Year of Italian Culture, which celebrates Italian cultural and scientific legacies in the United States.
Guest Curator: The guest curator is Peter Humfrey, an internationally renowned specialist in Italian Renaissance art who had a distinguished 35-year career as a professor at the University of St. Andrews. Humfrey has curated numerous exhibitions and authored acclaimed books on the Italian Renaissance, including Titian (2007),Lorenzo Lotto (1997), Painting in Renaissance Venice (1995), and The Altarpiece in Renaissance Venice (1993).
Publication: The exhibition will be accompanied by a scholarly publication featuring essays on Glasgow's collections and the museum's Italian paintings by the guest curator. The catalogue entries will incorporate, where relevant, the results of technical conservation examinations that have revealed artists' working methods in addition to new art historical research.
American Federation of Arts: The AFA is a nonprofit institution that organizes art exhibitions for presentation in museums around the world, publishes exhibition catalogues, and develops various educational programs. Over the years, millions of visitors in museums around the world have viewed more than 3,000 AFA exhibitions. For more information about the AFA's exhibitions, publications, and events, visit www.afaweb.org.
Glasgow Museums: Glasgow Museums operates ten civic museums throughout Glasgow, which is a major cultural center in the United Kingdom. The museums attract more than three million visits a year through a combination of their permanent displays and world-class exhibitions. They are all free to visit. For further information, visit www.glasgowlife.org.uk.
Follow Artists In This Show