Arratia Beer
Art Basel 2016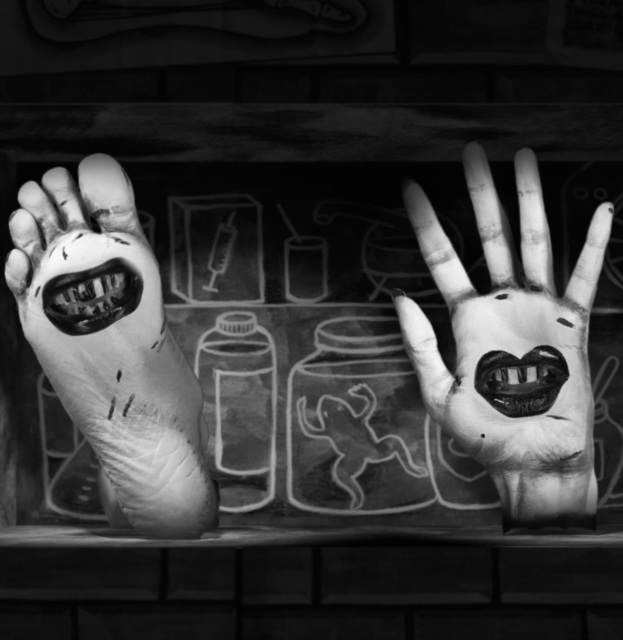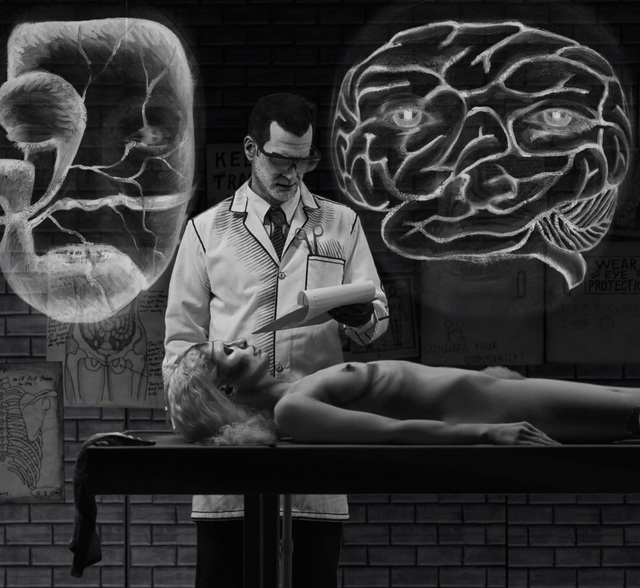 Press Release
This Is Offal
Mary Reid Kelley
A work of existentialist feminist horror, This Is Offal enacts in a tragicomic fashion Camus' philosophy of the absurd as a counter to suicide. The film also satirizes an enduring fascination with the beautiful, dead, silent woman as subject for art and science: from the wax "anatomical Venus" of renaissance medicine, to the many beautiful corpses of Victorian poetry, to contemporary, graphic, autopsy-centric television shows. The female body in This Is Offal is decidedly un-silent, yet her raucous argument with her own organs also denies the hope of a rational, unified explanation for the most tragic and motivationally complex of human actions.
In the setting of a nocturnal pathology classroom, a doctor prepares a new corpse for dissection, hypothesizing about her life and death. In parallel, the body herself rises from the embalming table to observe her new situation, while her internal organs and body parts speak their confusion, discontent, and misunderstanding of her death in riotous, wordplay-rich dialogue. As primary characters of the drama, the liver, heart, and brain signify the "offal" of the film's title and the "awful" irrevocability of death.
Accompanying the film are 2 large lightbox portraits of the central female character. I Feel Ya, Ophelia (The Autopsy) shows the recumbent corpse on an embalming table, disfigured by science and death. In I Regret, Juliet (The Recovered Body), her cartoon-like ghost stands upon the table, debating her own organs on the topics of immortality, loneliness, and vanity. As the titles indicate, the narratives of centuries of literature and art depend on and depict the destruction of young women. This Is Offal poses a counterpoint, both horrifying and absurd, in which a young woman and her body parts narrate their own ruin.
Follow Artists In This Show