Art Alive Gallery
Sydney Contemporary 2015
Showcasing a solo exhibition of PARESH MAITY - Eyes of the Soul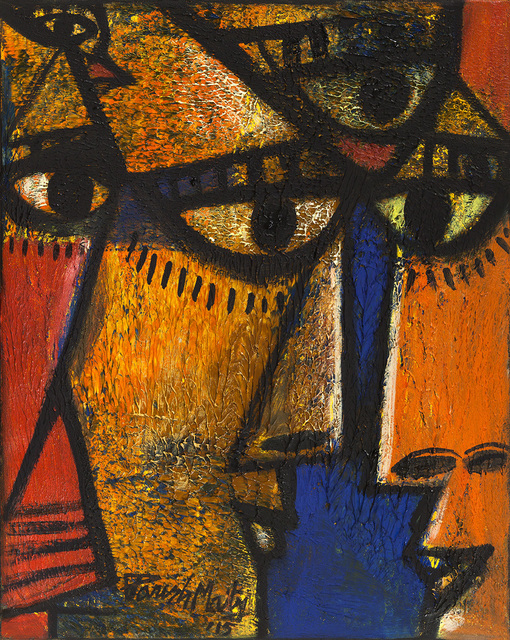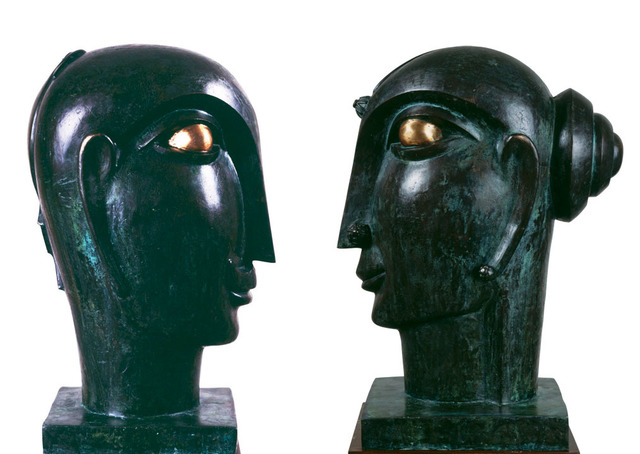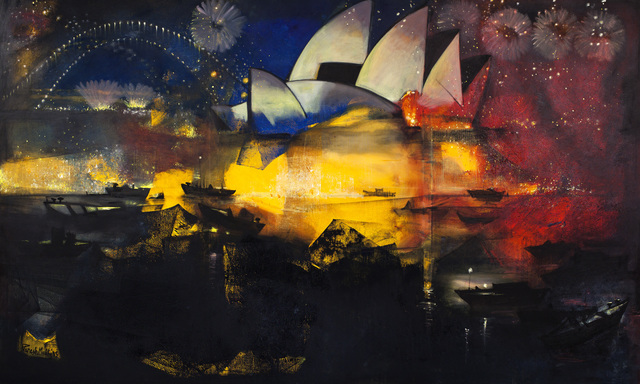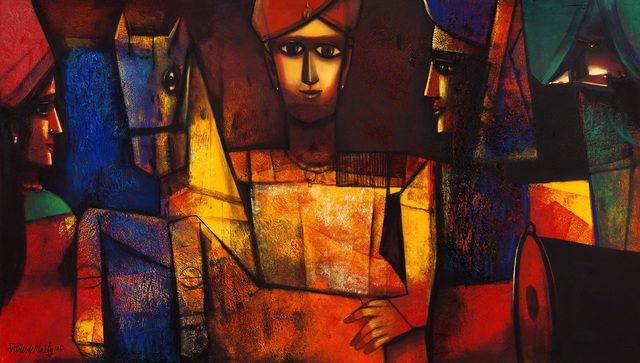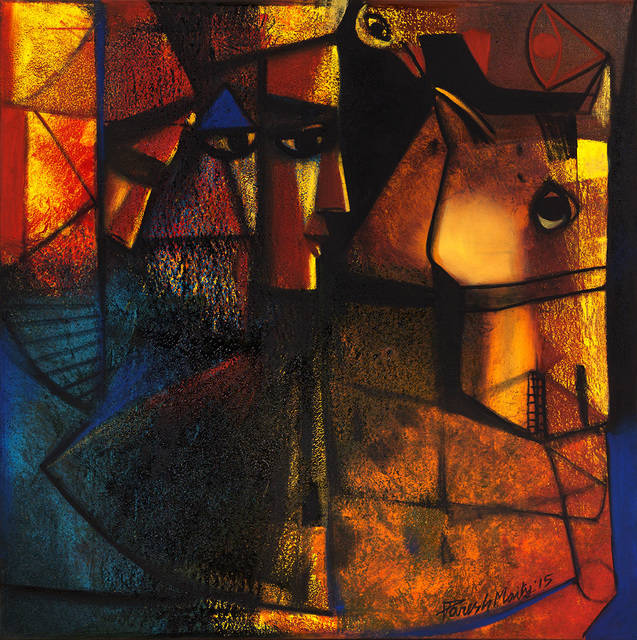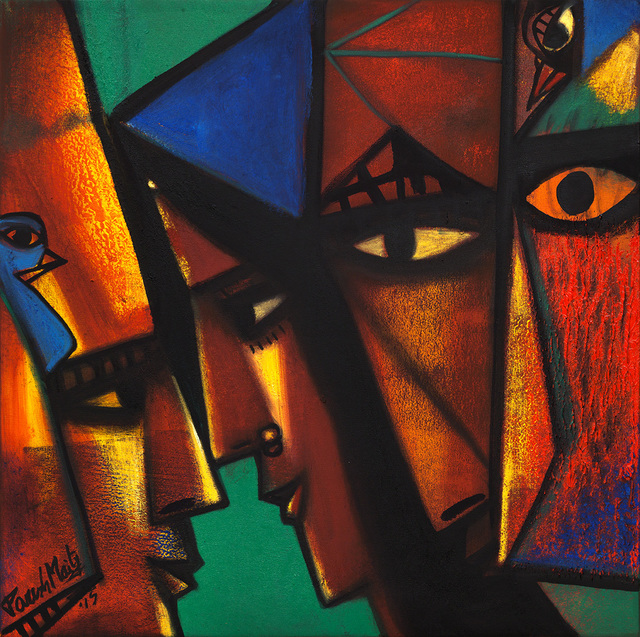 Press Release
Art Alive Gallery, New Delhi is proud to present an exhibition of artist Paresh Maity's works at the Sydney Contemporary 2015 for the first time in Australia.
One of India's leading contemporary artists, Paresh Maity's luminous colours and artistic syncretism reflect the very heart and soul of the people and places within the Subcontinent.
Born in 1965 in Tamluk, West Bengal, Maity graduated in Fine Arts from the Government College of Art & Craft in Kolkata and obtained his Master of Fine Arts from the College of Art in Delhi, where he lives and works.
Working across various mediums for more than 20 years, his art practice takes its inspiration from nature and is as much about capturing the essence of landscapes as it is about the atmosphere of human emotions.
With bold juxtapositions and stylized, often romantic faces, his paintings embrace the fullness of the Indian experience while transporting viewers across a kind of universal journey. His signature yellows, vermilions, and indigos proudly celebrate the dazzling palimpsest of India's ancient cultures and rituals, but also embody and revitalise our individual and intimate passions for life and love.
For Paresh Maity travel, both with one's imagination and body, remains a fundamental prerequisite for art, and yet ultimately his works transcend all geographies to speak directly to one's soul.
Sunaina Anand, Director, Art Alive says 'It will be the gallery's debut in Australia as an attempt to explore new markets for Indian art. This will be Paresh's first major showing in Australia. Paresh is a well acclaimed Indian contemporary artist whose works have a large audience across the globe. His works reflects multiple facets of life. His latest series of paintings focus on his ongoing search for harmony, peace and celebration of mankind.'
Art Alive Gallery
Founded in 2001 by Sunaina Anand, Art Alive Gallery is dedicated to the promotion of contemporary Indian art. Since its inception, the gallery has effectively carved its own position in the art world through innovatively curated shows, critically-edged publications, intra-disciplinary events, professionally curated shows etc. The gallery has hosted many solo shows, represented Indian contemporary art at international fairs and events, organised retrospectives of prominent senior Indian artists and has been successfully providing a platform for innovative and experimental art to young Indian artists. The gallery has made its international presence with shows at the Royal College of Arts, London, Victoria and Albert Museum, London and Jebiwool Art Museum, Seoul among others. Art Alive has also presented 'A Mystic Journey' an exclusive collection of artist Paresh Maity's watercolour works, as a part of the India Calling! 2010 event in Chicago.
The gallery deals with the works of most of the well known names in Indian contemporary art such as S. H. Raza, Sakti Burman, Krishen Khanna, Anjolie Ela Menon, Jogen Chowdhury, Laxma Goud, Thota Vaikuntam, Manu Parekh, Paresh Maity, Sujata Bajaj, Jayasri Burman, Senaka Senanayake, Maité Delteil, P R Daroz, Raghu Rai among others.
Art Alive has published an extraordinary range of books, including catalogues with critically analytical text; limited edition art portfolios with artist's signatures like litho works by T. Vaikuntam, Paresh Maity and Jogen Chowdhury. Amongst the publications are sketch on life and art of S.H. Raza, T.Vaikuntam and Laxma Goud in the 'Master Series' and the first volume of 'Faces of Indian Art' that offers an inside view into the studio of the artist through the lens of Nemai Ghosh and profile text by distinguished art writers and critics. Also are monographic books with large reproductions of their works on K.S. Radhakrishnan and Paresh Maity and Jayasri Burman, Raghu Rai. Recently, Art Alive has released a publication on eminent artist Sakti Burman in collaboration with Skira, Italy.
Art Alive aspires to build visually and aesthetically active visual experience and contribute to the growth of Indian Art. To showcase Indian Contemporary Art, locally, nationally and internationally; the gallery actively venture into collaborative programmes and participate in several national and international festivals and fairs.
Follow Artists In This Show