Writing On The Wall
Text based works by: Alex Knell / Helen MacAlister / Jack Milroy / Simon Morley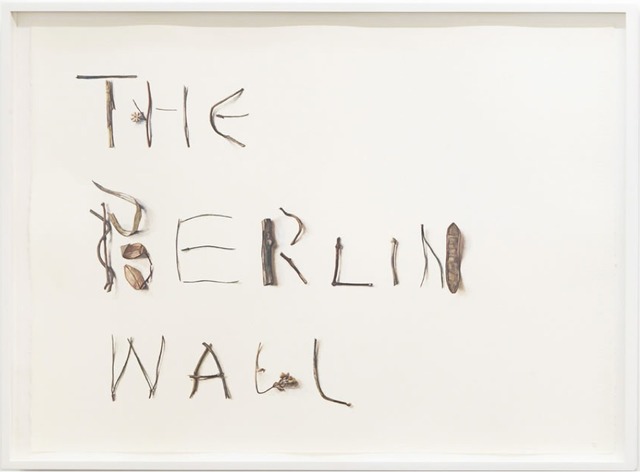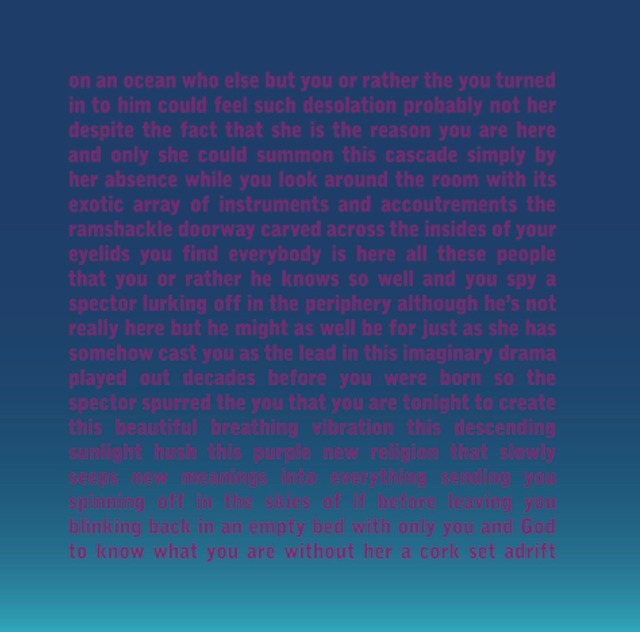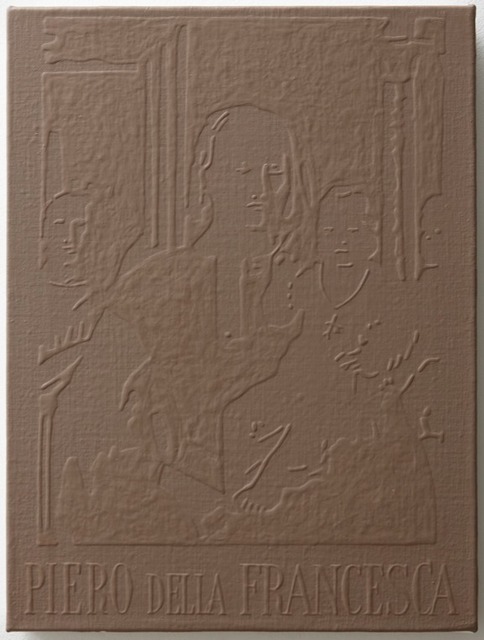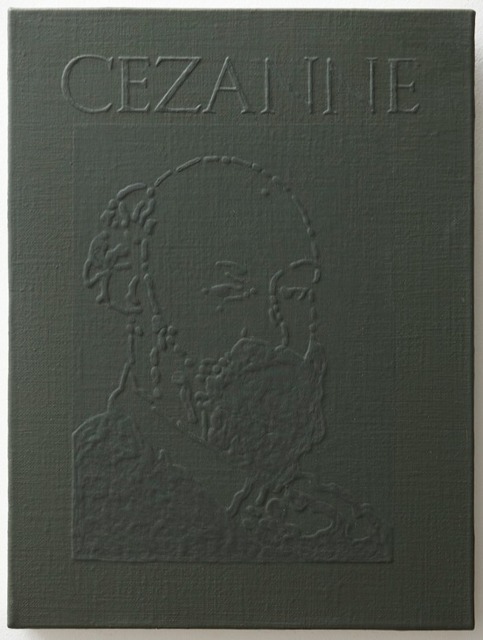 Press Release
The title for this show refers to the book of that name written by Simon Morley and published by Thames and Hudson in 2003. His groundbreaking study explores the period of cut-up Cubist collages, to the monumental filmic narratives of Fiona Banner and the demotic scrawl of Cy Twombly, examining how the use of words is one of the defining features of modern art.
The exhibition begins with Morley, who like his fellow exhibitors, happens not to be included in his own book. His monochrome book paintings and text works for which he is best known, are essentially reductive - exercising the "will to subtraction and purification" (Kasimir Malevitch's White on White painting is the epitome of this process) which the French philosopher Alain Badiou, sees as one of the distinctive characteristics of the 20th century.
Morley's watercolours use words culled from the list of illustrations in Hobsbawm's book A Short History of the Twentieth Century, and are painted in a trompe d'oeil effect with bits of dried flora gathered in Seoul, where he lives. A small date painting in similar style, depicts 1916, with all its resonances.
In 2013 Helen MacAlister entered a dialogue with Alan Riach, Professor of Scottish Literature, Glasgow University, and gave visual expression to his article, What Good is a Canon? The Case of Scottish Literature. We are launching her drawing - a set of six A2 sheets, called Open Canon - a drawing of a list drawn up, as it were. Riach applauds MacAlister's creation of a visual experience of works and authors of Scottish literature across millennia, from pre-Christian times to now. He says:
"It is a work of art arising from Scotland, created by a single artist in Scotland, and as a list of works arising from Scotland, representing and enquiring into the lives of people in the various geographies of Scotland across all history, it is a lasting challenge to the priorities of standardization, conformity, commodification, and dependency, what we might call the ethos of Westminster rule. It is a reminder, and now a demonstration, that the arts give us essential information about what it is to be human."
Reductive power again. Evocation of history and culture through a list. A book cover. A line from a poem, or a song, written, drawn or painted. Ye are na Mary Morrison Is a two panel canvas by MacAlister, conveying its own sense of cultural resilience through the potent line in an early Burns love song from 1785. Its magical simplicity is a manifestation of the Scottish poetic spirit, picked up by Hugh MacDairmad in our own time.
Jack Milroy takes seven single words in Seven Deadly Sins, transforming with characteristic wit, the concepts of greed, lust, envy etc from darkly gloomy Biblical admonitions into a pop art arrangement of chromatic joyosity. The flat overlaying of letters and bright acid colours in this print reference neon light advertisements as much as Kossuth, and Johns. His Snowqueen, on the other hand, uses new technology to display Hans Christian Andersen's fairytale in the form of a tall vertical scroll. The text in black ink hovers over a midnight blue with white spots positioned in every closed letter – the b's, g's and so on, which we 'read' as a skyscraper in a snowstorm in the dark.
Alex Knell first showed at Art First after graduating from RA Schools, and we are re-presenting his arresting text based prints in which the content streams across the surface in filmic fashion, taking us on a thought journey unleashed from his subconscious.
Follow Artists In This Show