Amos' World is Live
Jul 7th
London, Spectrecom Studios 373 Kennington Rd
Map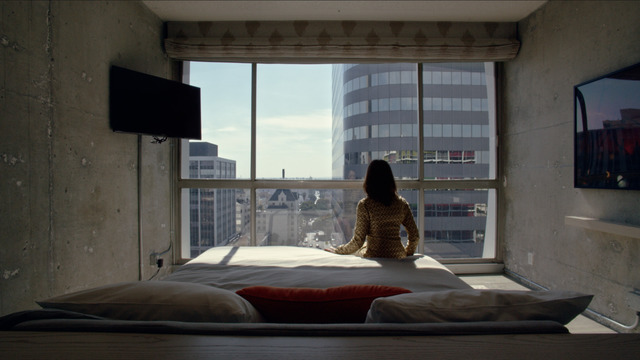 Press Release
This performance constitutes the final episode of Cécile B. Evans' three-part video and installation work titled Amos' World (2017–ongoing), developed around a fictional TV show about a socially progressive housing estate, the architect who imagined it, and the tenants who become increasingly alienated from its promises.
Throughout the night Evans will direct a cast and crew, using live action, puppets, set pieces and chroma blue screen to tape scripted scenes in front of a live studio audience. In episode three, the singular vision of Amos' World has unravelled. What is left of the building is presented in fragments, and Evans uses the contingent qualities of live performance to offer the characters and the audience a stake in what remains.
A project supported by Galerie Emanuel Layr, Rome/Vienna. Amos' World is a co-production between Galerie Emanuel Layr, mumok, Tramway, and Museum Abteiberg.
Backdrops produced with support from Genesis Imaging.
Bespoke seating provided by Mahogany Opera.
Further thanks to Aurora Multimedia and Sam Higham at Movietech.
Follow Artists In This Show