Club Night with Lisson Gallery
Jul 7th – 8th
London, Battersea Power Station 188 Kirtling Street
Map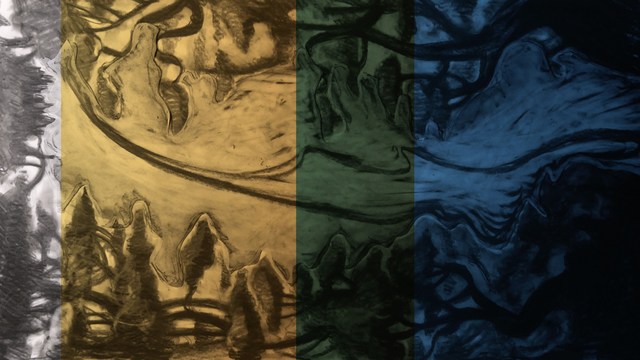 Press Release
Hans Berg (b. 1978, Rättvik, Sweden) and Nathalie Djurberg (b. 1978, Lysekil, Sweden) have collaborated since 2004, bringing together their respective fields of production, art making and music. Exploring stop-motion, clay animation and puppet theatre techniques, as well as sound, they create short films charged with a themes of human and animalistic desires. Their Waterfall Series of short videos presents animated charcoal drawings of fizzing waterfalls running through fictional landscapes, forming and shifting in accordance with a sonic landscape of atmospheric sound effects and hypnotic tones.
The screenings will be followed by a live set by Hans Berg and DJ set by Haroon Mirza.
Thanks to Lisson Gallery for their generous support and engagement.
All works courtesy of the artists and Lisson Gallery, London.
Follow Artists In This Show