Happily Contained
Jul 7th
London, Embassy Gardens Marketing Suite Nine Elms Lane
Map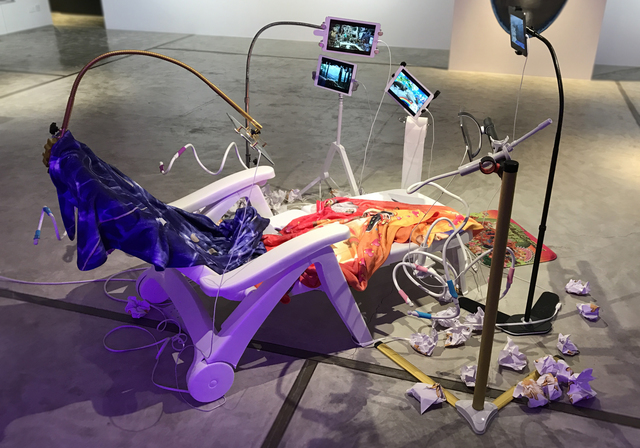 Press Release
Happily Contained is Miao Ying's first work using virtual reality technology. Installed in the show apartments for the Embassy Gardens development in Nine Elms, Miao's VR experience is conceived as a form of 'lifestyle hypnotism', casting the viewer as consumer on a journey in search of utopia and contemporary ideas of home. From post-war suburban American tract housing to Chinese ghost cities, Miao investigates the construction of identity and desire.
Miao's virtual reality is a world of firewalls and filter bubbles in which brands and tropes of our internet age figure as the agents of real life struggles. The heads of Unicorn companies – startups worth over one billion US dollars, like twitter, Xiaomi and Airbnb – are the winners when Internet culture plays out a zero-sum game at the intersection of the virtual and the real.
A project supported by DSLcollection and Ballymore.
Further thanks to HTC Vive and MSI for their support.
A project realised in collaboration with Somewhere Else.
VR Production - Somewhere Else
3D & Animation - MMCD
VR Development - Mbryonic
Follow Artists In This Show