Vision 3: Flowering Transition
Jul 7th 2018
London, New Covent Garden Market Nine Elms Lane
Map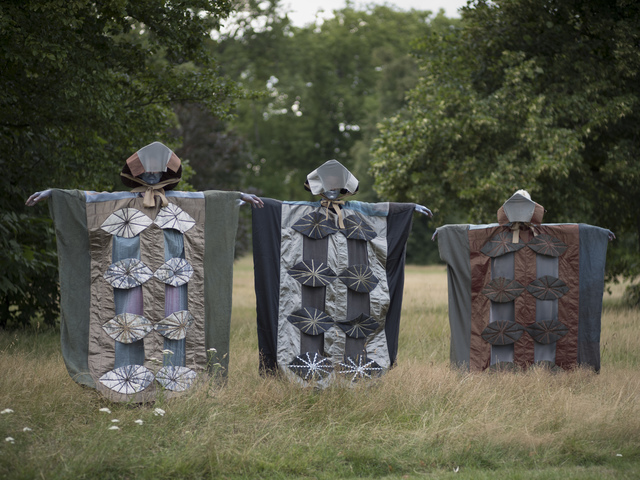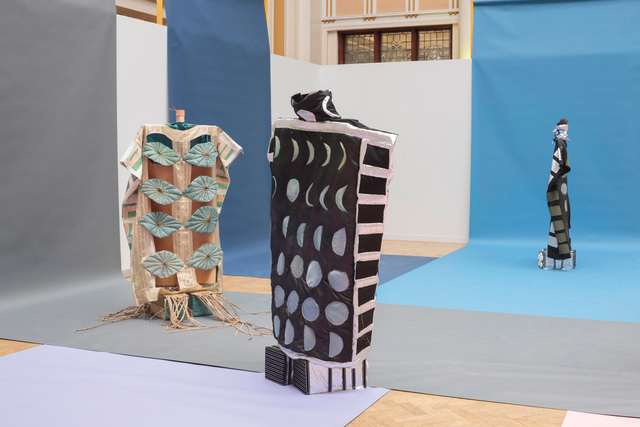 Press Release
Taking place on the one night per week that the nocturnal Flower Market is closed, Henderson's performance replaces the trading activity of wholesalers and buyers with a cast of eight characters. Their slow procession through the corridors of the shuttered market is a choreography that evolves according to an inverted, nighttime clock.
Constructed from materials found at the Flower Market, each character is conceived as a sculpture for the body to be inhabited and articulated; its voice amplified. The characters derive from aspects of the life-cycle of the plants and flowers, from their origins in seeds to the elemental sources of light, earth and water, incorporating symbology and language as well as the frenetic activity of the florist.
Henderson features in the performance, which is conceived as a choreography for film, operating a Bolex camera – the character of the 'eye' – and playing witness to the night's activity.
A project supported by joint venture company VSM (VINCI St. Modwen), working in partnership with Covent Garden Market Authority. Further thanks to Canada House for their support.
Follow Artists In This Show