Untold stories
Here abstraction turns into a recognizable image that mysteriously appears out of nowhere.
Mar 10th – Apr 1st
Beirut, 56th Youssef Hayeck Str, Gemmayzeh
Map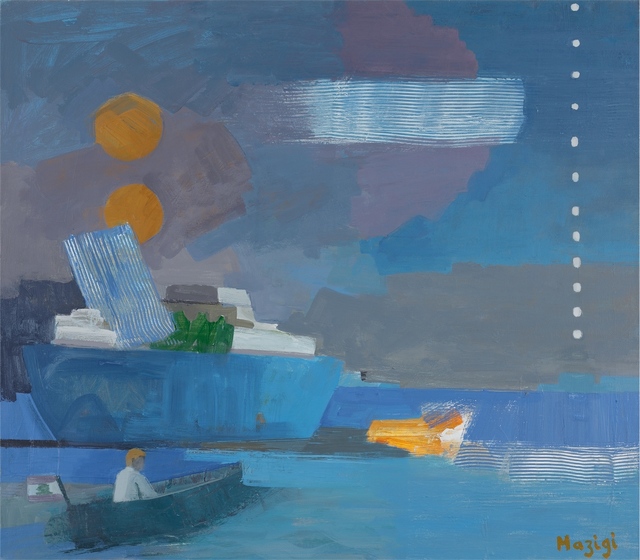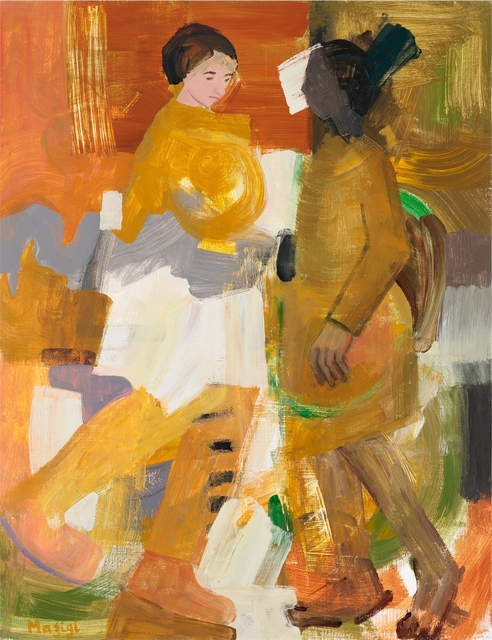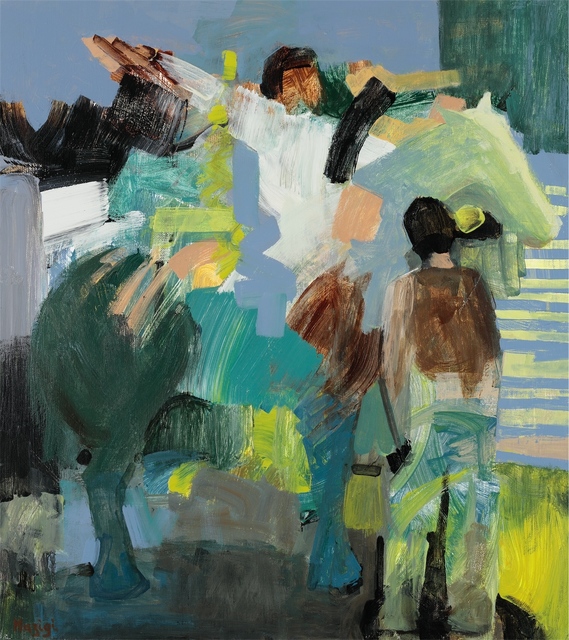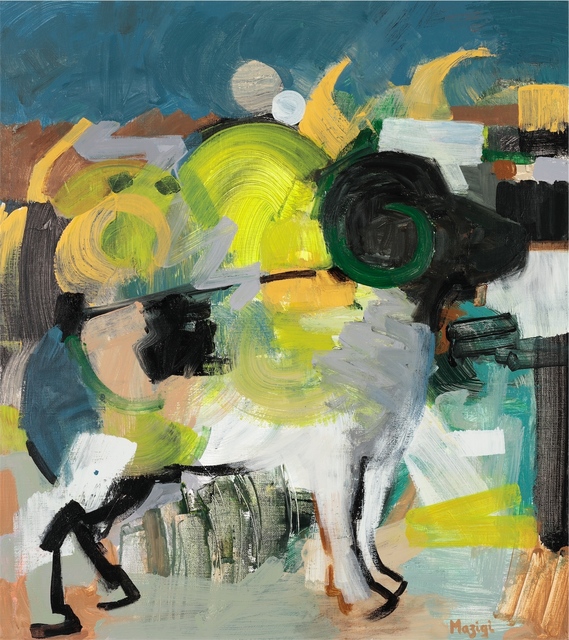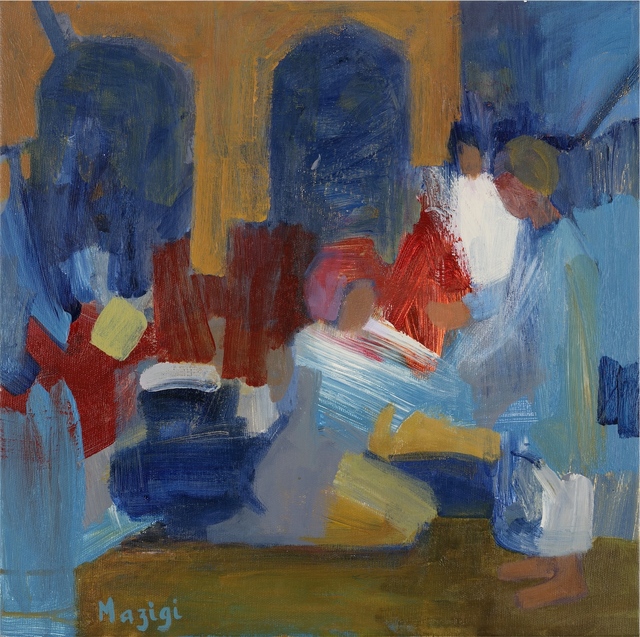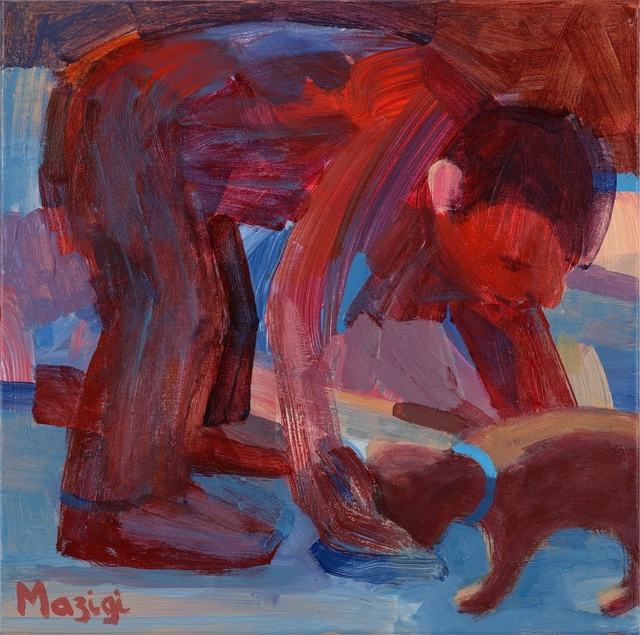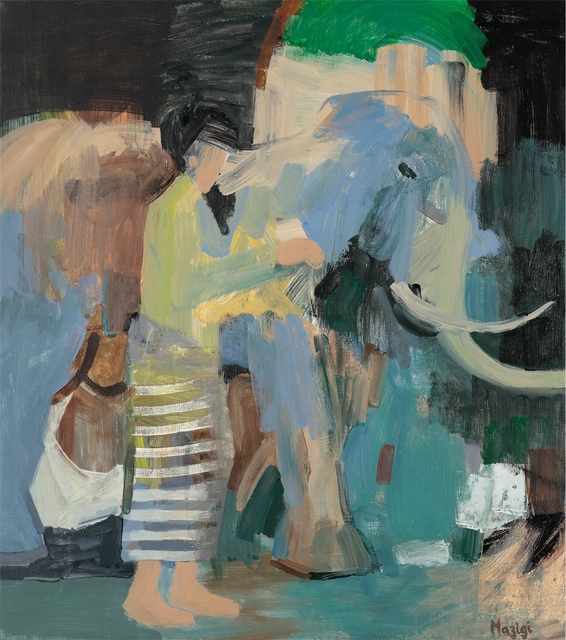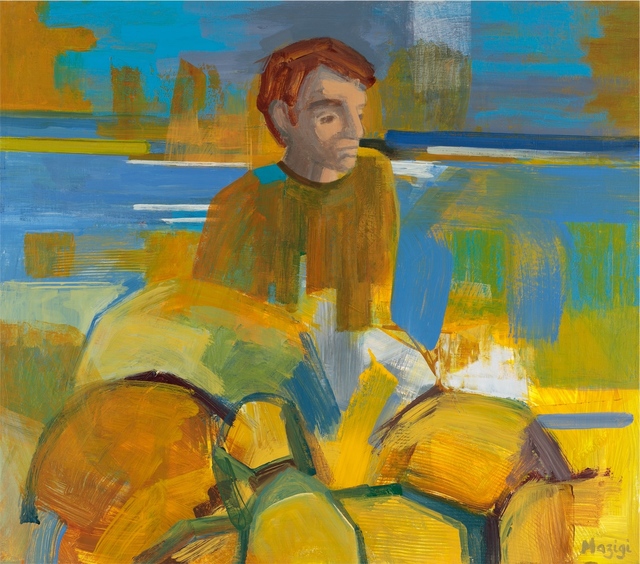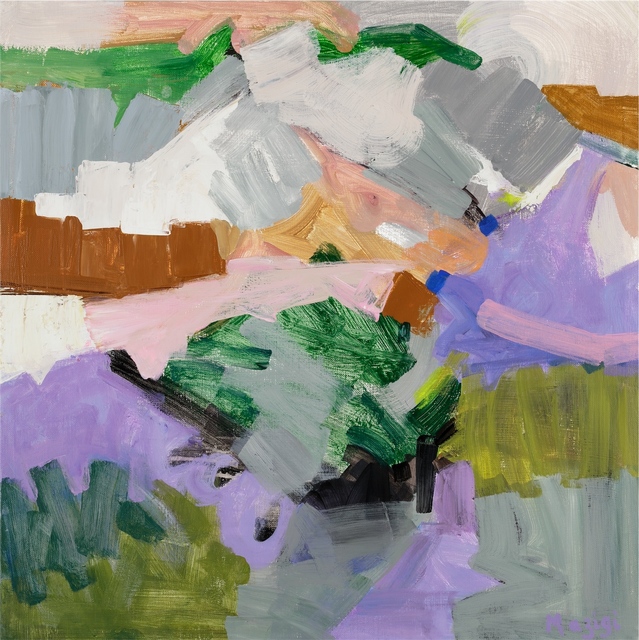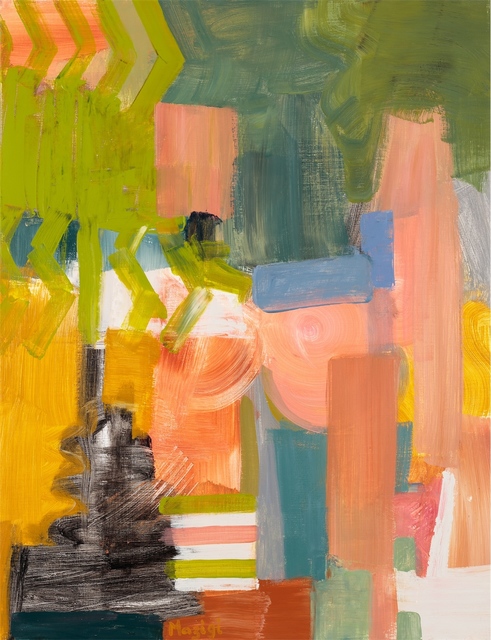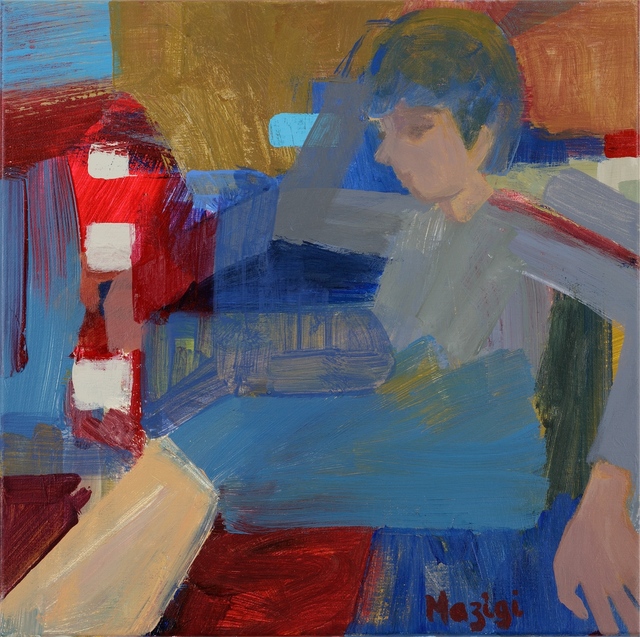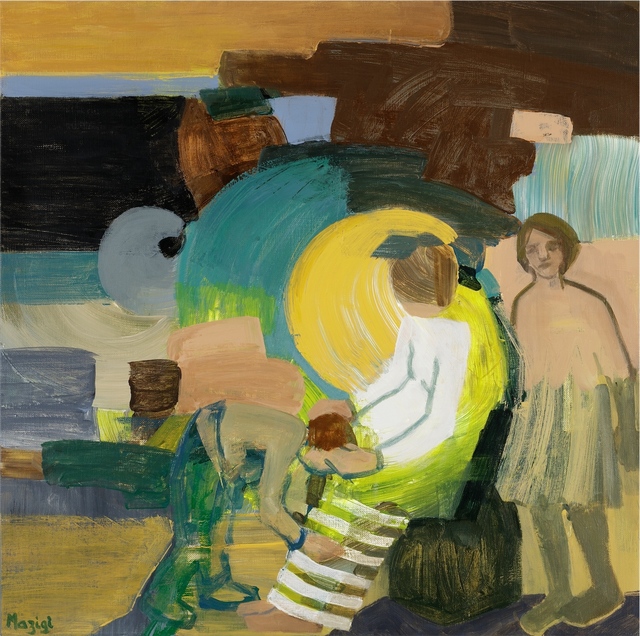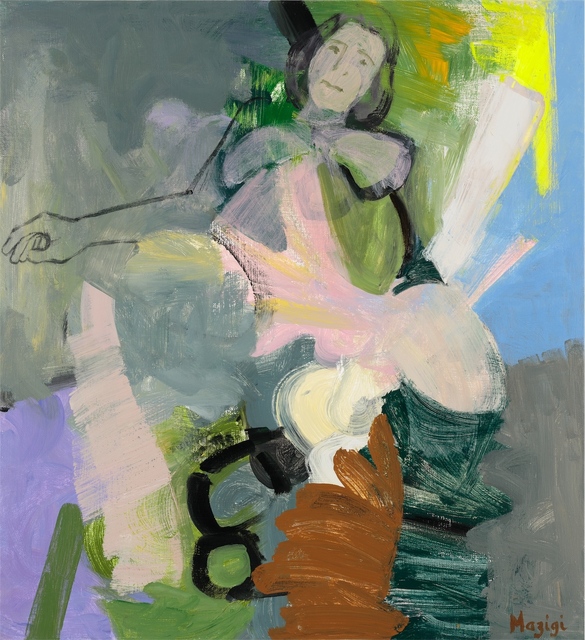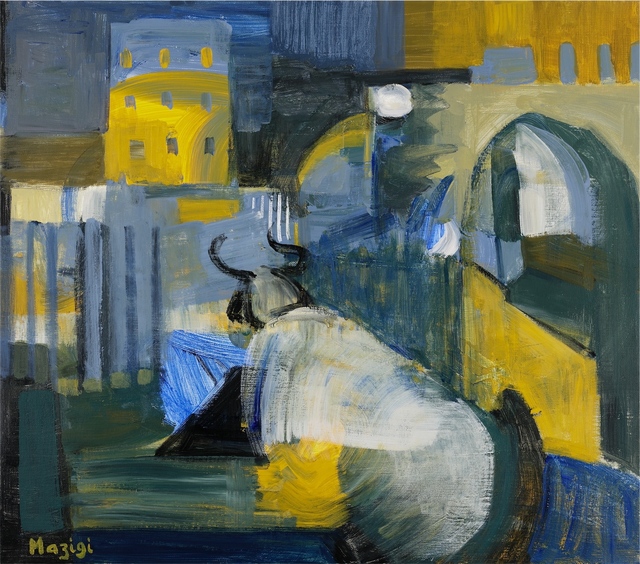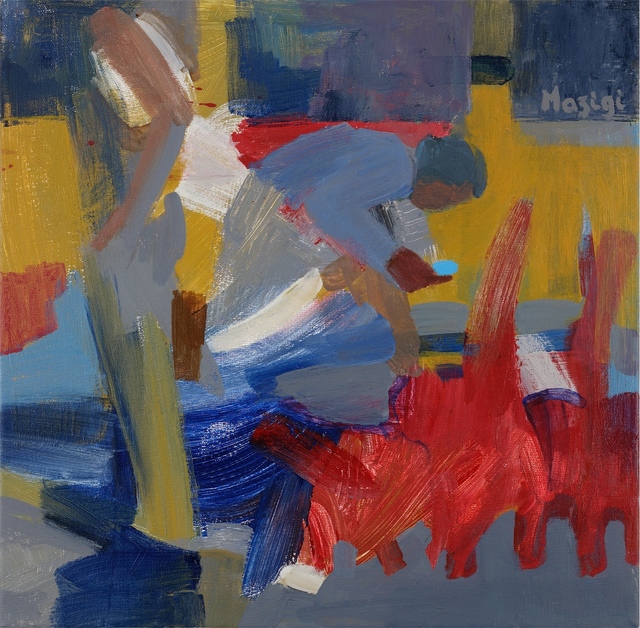 Press Release
Inspirational text by Gregory Buchakjian,
Art historian and photographer
"UNTOLD STORIES" by Edgard Mazigi
Edgard Mazigi is perhaps the most unknown known Lebanese painter. Known, as for the past two decades, his name, his face and his work have acquired notable visibility and reputation in the art scene. Unknown, because most people, even the amateurs who regularly attend his exhibitions, are not actually conscious of what lies beneath his compositions. The human figures inhabiting his landscapes or interior scenes look motionless, as if their action had been frozen indefinitely. This immobility gives them an air of contemplation and timelessness. There is a strong sense of narration and while we acknowledge that something is happening, has happened or will happen, however we are denied a clear story. The mysterious aura growing around these paintings and drawings is interrelated to the peculiarity of the artist's process: Mazigi's canvases start with totally abstract marks and complete with recognizable images.
REVERSING THE PROCESS
For a long period of time Edgard Mazigi painted from the motif, whether from a still life that he would set before himself, from a model posing, or from a landscape that he would have driven kilometers to find. Whatever its provenance, the motif had to provide a thought and emotion provoking arrangement the artist would discover while painting it. What counted wasn't really the subject itself, rather its shape, color, size and its interaction with the shapes, colors and forces around it.
These formal issues and strong plastic values taking precedence over the image, led him one day to reverse the way he was painting. He decided to start his canvases with totally non-referential marks, building this abstract structure and those underlying forces he previously used to look for and extract from the motif, and which now preceded his finding of the image. In his mind, this would also free him from the need to have models pose for him or drive hours to discover thrilling vistas he could depict. Moreover, this would allow a more direct self-projection of the artist on the canvas, as Mazigi prefers not to count only on the image to relay his feelings or sensations, but would rather evoke them by means of form, space and color first. So, when the subject finally appears, it comes as if it was a bonus.
"What makes a painting powerful is the way things are articulated", he says. These things may be trees, rocks, dirt, human beings, animals, buildings or objects and could interact between each other on the canvas or the sheet of paper as visual structures. "I cannot leave the canvas with a grammatical or a structural fault", he adds, comparing the art of painting with writing and architecture. For him a painting, like a book, is interesting only if well written; and as exciting as a story (or an image for that matter) might be, it becomes insignificant when written in bad syntax. This obsession with structure, articulation and form may be reminiscent from Mazigi's previous life as an engineer. Nevertheless, it is mainly his artistic training in the United States and his references that shaped his way of viewing things. The work of Richard Diebenkorn for example has been a tremendous inspiration. Diebenkorn goes for a compressed space, making a brilliant use of the rectangle in particular and of abstraction in general, the kind of abstraction in figuration that greatly appeals to Mazigi.
MAZIGI AND ABSTRACTION
Abstraction is a word that comes often in the mouth of Edgard Mazigi even though most of his paintings and drawings are figurative and have titles. If there is a subject and there is a title, and these can eventually match with one another, so what is the argument about? The argument is about the process. For him abstraction isn't only the absence of a recognizable image, but also the way you look at things and interpret them. A painting or a drawing is like an assemblage, made from small pieces that have all sorts of non-concrete shapes that end up forming an image once put together. Therefore for him abstraction is more in the method. The image found in this manner draws its force not only from what it literally represents, but also from the way it was "found", from that abstract structure it was built upon. When Vermeer begins to paint the Astronomer, he knows he is going to paint an astronomer and not a figureless still life or some landscape. When Edgard Mazigi turns to paint, he strictly has no idea what will emerge from the marks he puts down. He is not even sure what will be the final shape and dimensions of the piece, as a square can be enlarged to a rectangle and vice versa.
PERMANENT QUESTIONING
The intervention of the hazard and the accident in the process remind us of the surrealists for their use of automated writing and drawing. What differs is that for most surrealists, meaning was more important than shape. With Mazigi the starting point is no such thing. On the blank canvas he intuitively puts down shapes and forms of colors that resemble an unfinished abstract painting. What inevitably happens is that some elements acquire more visibility, more importance, suggesting images and leading the artist to push them in one direction or another until he settles on a final composition. This process that may be relatively fast or slow, is the infrastructure of the art of Mazigi. Everything relies on the way a certain shape will become the trunk of a tree or the arm of a man or simply disappear. Nothing is taken for granted. Things may appear one moment and vanish the next. It's like doing a jigsaw puzzle without the sample image. This uncertainty of where we are going makes it difficult, it is not a comfort zone, it is a struggle.
This struggle makes Mazigi a practitioner for whom the art of painting is permanent questioning. In appearance his world is peaceful and motionless, however his energetic and expressive brushwork as well as the traces of past marks, reveal the turmoil that led to the final resolution of the image, instilling it with rhythm, dynamism and movement.
UNFINISHED, UNTOLD...
When Mazigi invited me to visit his studio, I was confronted by many paintings and drawings, some were finished, others not. Many unfinished pieces were highly seductive to my eyes and seemed strong enough to be shown as they were, but that was out of question for their author. On the other hand, all finished works, especially the paintings, shared this rough texture we can see in modern painting, notably post-1945 American painting that influenced Mazigi, that evoked the idea of "non finito". Mazigi affirms "I like to think that I leave my paintings and drawings sort of unfinished, open for changes which keeps them alive, like if they were quick sketches even though I actually work on them for days, weeks, months".
At the time of writing this text, the Metropolitan Museum of Art, New York held an exhibition entitled: Unfinished. Thoughts Left Visible and comprising 195 works created between 1437 and 2015. The introductory note of the exhibition catalogue outlined that "While many of the artists featured created, whether intentionally or unintentionally, unfinished works of art, many others, especially beginning in the nineteenth century, appear to have "unfinished" the paintings and sculpture they produced. In so doing, they elided the acts of making and unmaking and confused the distinction between finished and unfinished" .
Mazigi enjoys blurring the "distinction between the finished and unfinished", in the same way he appreciates the ambiguity created by the eventual meanings of his works and the mystery that it might trigger. In his words "there is a sense of narration in my paintings without however having a specific, clear story". The stories are here, but not entirely told: stories untold.
Follow Artists In This Show