In Between Days VII: Group Exhibition by Gallery Artists
In Between Days VII: Gallery Artists Works of painting and sculpture will be on display during the month of August. The exhibition will also mark Chongqing-based artist Xu Danqing's first collaboration with Art+ Shanghai Gallery and Tucho's return with a New Series.
Aug 3rd – 30th 2017
Shanghai, 191 South Suzhou Road Art+ Shanghai Gallery Huangpu District
Map & Full Hours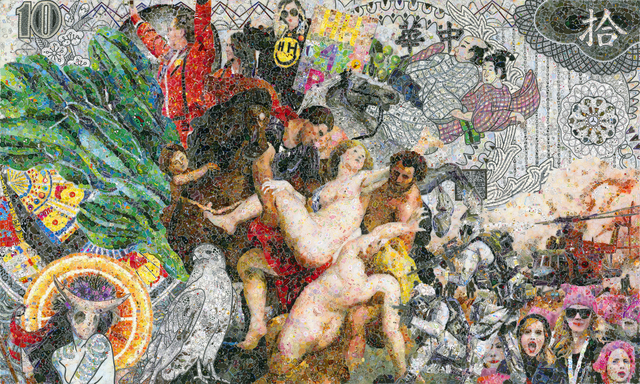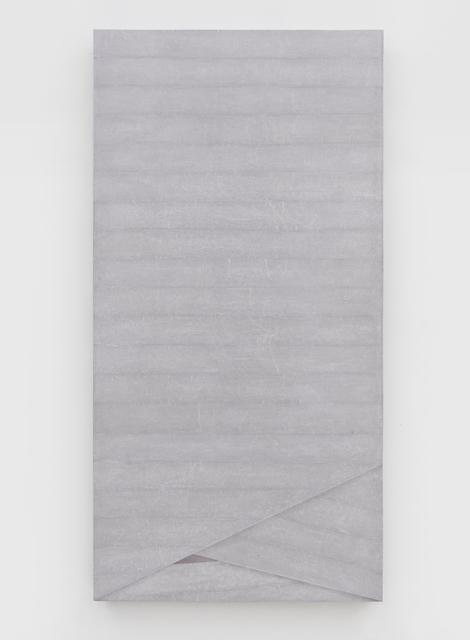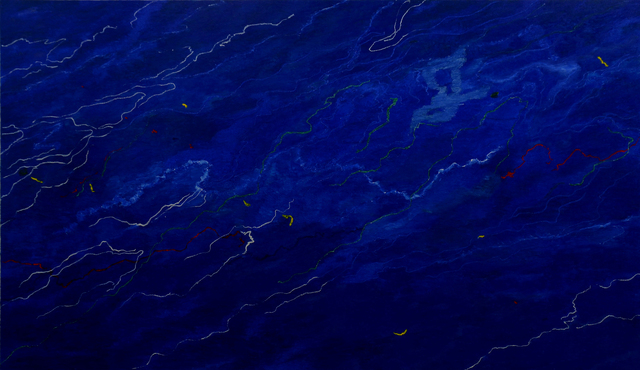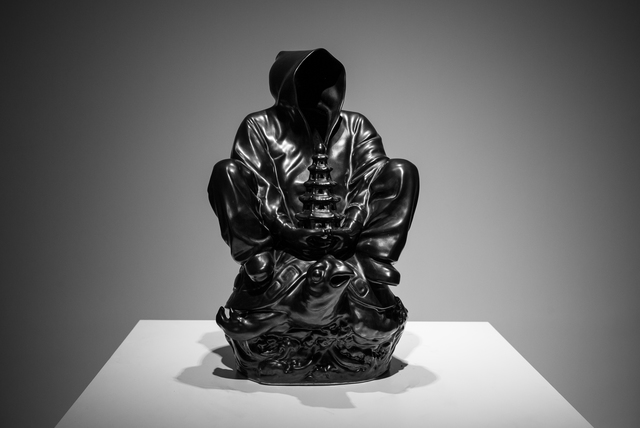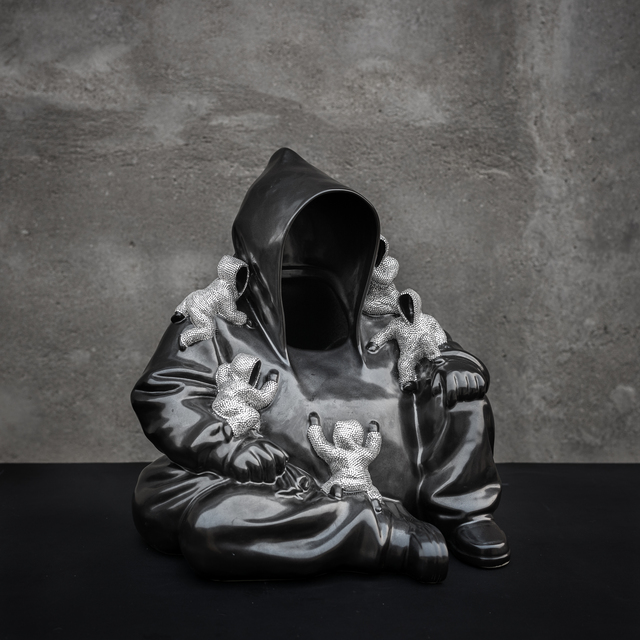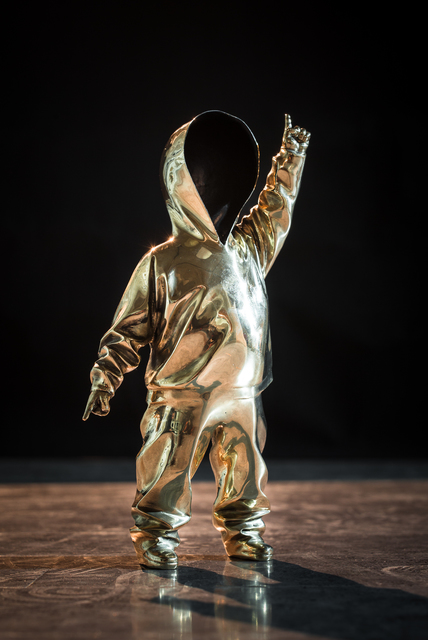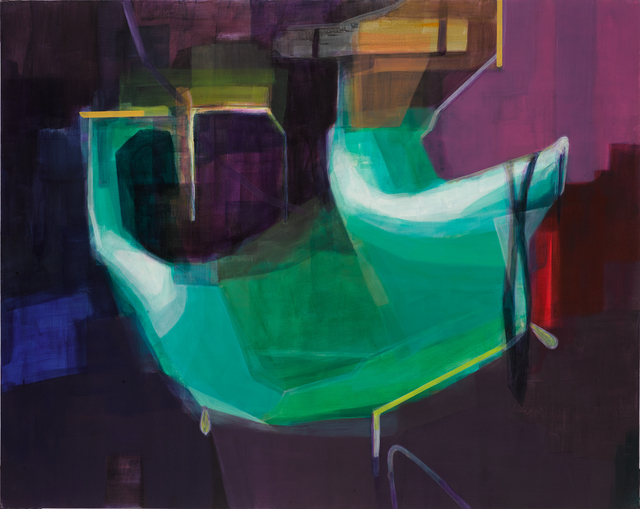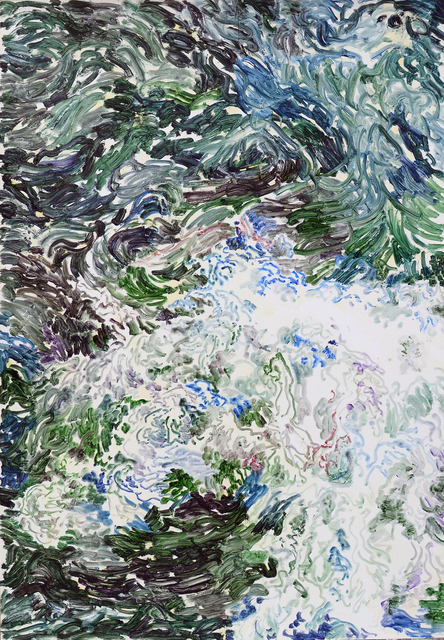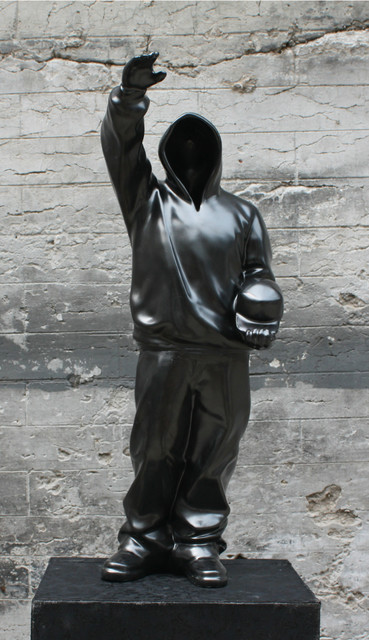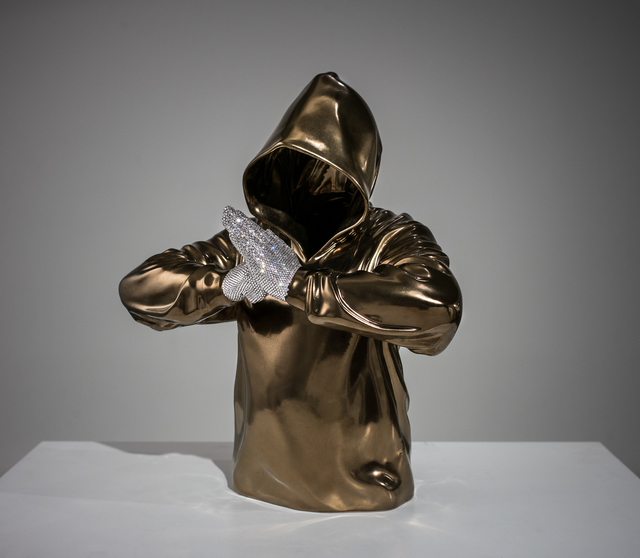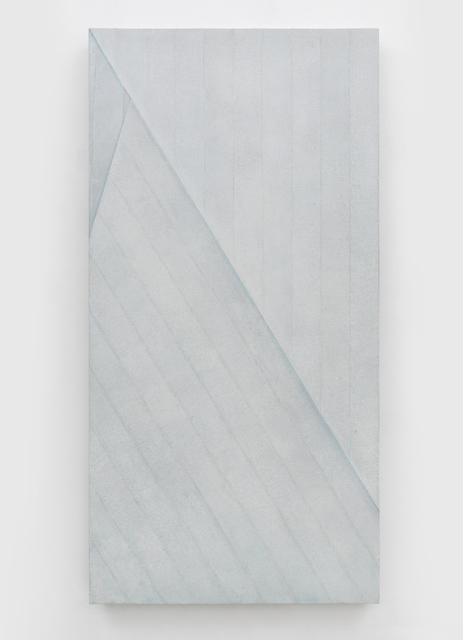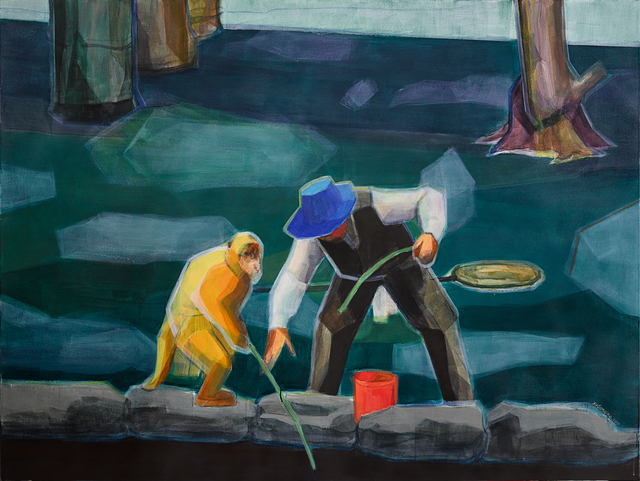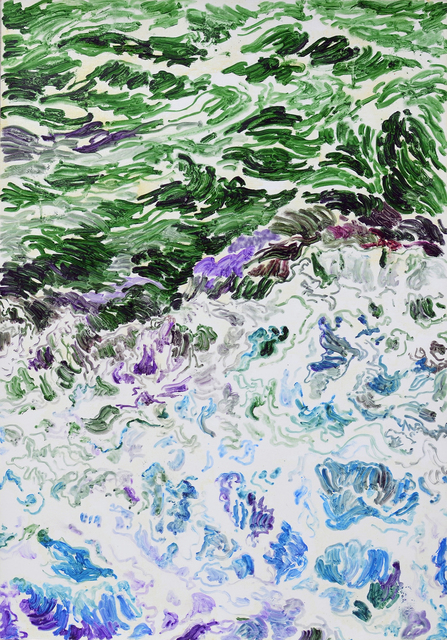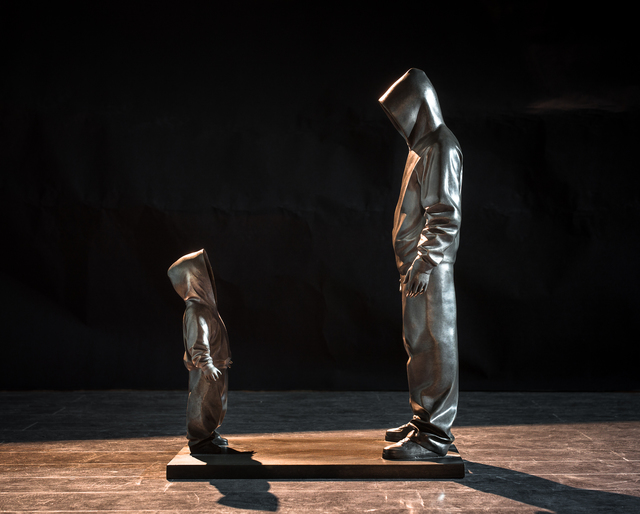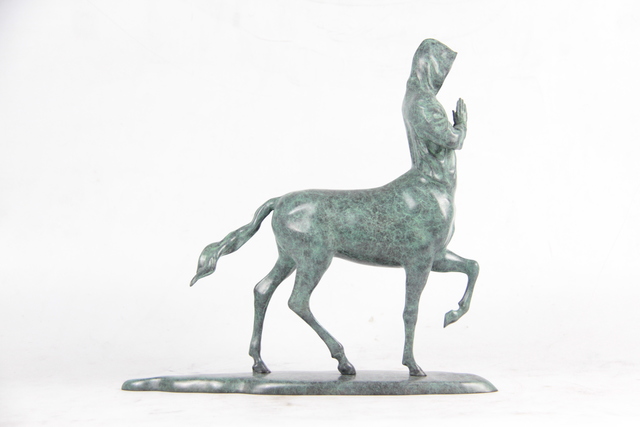 Press Release
Participating Artists: Huang Yulong, Hu Weiqi, Tamen, Tucho, Xu Danqing, Ye Hongxing, Zhang Wei, Zhang Zhenxue, and Zhou Jie.
HUANG YULONG
Huang Yulong was born in 1983 in Huainan, Anhui Province, China. In 2007 he graduated with a Bachelor of Fine Arts in Sculpture from the Jingdezhen Ceramic Institute in Jiangsu Province. As one of the new generation of Chinese artists and part of the post-80s and 'only child' generation, Huang is strongly influenced by the phenomenon of foreign culture in China, which he combines with his fascination with pottery and the material world.
He works in a variety of media, mixing traditional ceramic porcelain or bronze with crystals. To him, the hip-hop culture he often portrays, the hoodies and bling, is a state of being and a way of life, not merely a foreign culture appropriated by young Chinese. To him, hip-hop culture is "characterized by energy, power, purity, sexuality, freedom, courage. But this is also an urban story full of crying and blood."
Strongly influenced by street culture, Huang Yulong's sculptures combine the hoodies of the urban, international youth with traditional posturing and symbols, inspiring collaborations with everything from sportswear giants Adidas and Nike to high fashion. For the 2015 Met Gala, Anne Hathaway wore an original shiny metallic gold hoodlum silhouette gown designed by Ralph Lauren and inspired by Huang Yulong's similarly hooded sculptures.
Huang Yulong has exhibited his works throughout China Mainland and Hong Kong, as well as in Switzerland, France, Korea, and the Netherlands. He has collaborated with brands such as Adidas. His works have been collected by Nike, Hong Kong celebrities, and a range of international private collectors.
HU WEIQI
Hu Weiqi (胡卫齐), born 1987 in Yiyang, Hunan Province, graduated from the Sichuan Fine Arts Institute in 2015 and now lives and works in Guangzhou. Hu Weiqi's works of oil painting present the complexity of China's social environment, politically and culturally, by drawing special attention to the effects of its rapidly transitioning society. Using two bold colors, to symbolize the inner conflicts experienced by the younger generation, Hu depicts the in-between position of a generation puzzled by the constant changes in their environment. A superficial glance at Hu Weiqi's planes of solid red or blue might remind a viewer of the Color Field paintings from abstract expressionism, yet a closer look reveals meticulously rendered human figures and fragments of human bodies that the artist scrupulously depicts on eggshells crashed against his canvas. For his expressive and allegorical visual language, soon after the graduation from the Oil Painting Department of Sichuan Fine Arts Institute in Chongqing with a Master's degree, Hu Weiqi was recognized as one of the 100 most promising young artist across China by the Art Nova 100 project in 2016.
TAMEN+
Tamen+ is an artist collective formed in 2003 by artists Lai Shengyu and Yang Xiaogang, who were born in China's Hunan Province in 1978 and 1979, respectively. Both received post-graduate degrees from the Central Academy of Fine Arts in the Department of Printmaking and are currently based in Beijing working at Beihang University (BUAA) in the Department of New Media Art. The duo has travelled widely and rejects contemporary society's infatuation with the individual by seamlessly collaborating on and co-painting each work.
They have gained acclaim in China and abroad for their Same Room series of paintings, and have since shifted towards exterior scenes in natural landscapes, displaying Western-style painting techniques and thought-provoking conceptualizations. Lai Shengyu and Yang Xiaogang's collaborations are part of the new trend of Chinese contemporary art where thought exercises are staged on canvas.
Tamen+ has held numerous solo exhibitions in Beijing, New York, Seoul, and the Netherlands. They have also participated in a range of art fairs including Art Cologne, Art Beijing, Art Dubai, Art HK, SH Contemporary, and the New York Asian Contemporary Art Fair. The collective has been featured in publications such as Young Chinese Artists: The Next Generation, and their work can be found in the collections of the Central Academy of Fine Arts Museum (Beijing), Guangdong Museum of Art (Guangzhou), White Rabbit Collection (Sydney), and Essl Museum (Vienna).
Tamen's+ work has gained approval in China and abroad for their ability to speak about contemporary China through serene scenes of maddening juxtapositions in vibrant cityscapes (in earlier works) and vast natural landscapes of harmonious cooperation between
humanity and nature (in more recent works).
TUCHO
Tucho grew up in Spain with parents who are collectors and patrons of the arts. From an early
age, his life was seeped with antiques that led to his deep appreciation for precious artifacts that
travelled over time. As a young adult, he began roaming the globe, where his own search brought
him to his encounter with rare textiles in China. Over the past 12 years, he has been meticulously
accumulating intact and fragments from Ming and Qing dynasty silk robes. His wish is to provide
a second lease on life to these beautiful pieces by reclaiming them through his unique vision.
His new series of Silk Sculptures reflects Tucho's journey of self-discovery from Spain to China. As a lawyer and businessman, it was not until Tucho traded his sheltered life for the unknown in China that he found his sense of fulfillment as an artist and designer. One of Tucho's first friends in China was Madam Song Hauigui宋怀佳 who, in 2003, shared her passion for Chinese silk robes appreciation. Over the years, Tucho came into the circles of important robe collectors in China, bringing him close to authentic and high quality embroidered pieces that, for various reasons, were never completed. After amassing a significant collection of fragments, Tucho felt the need to conceive the pieces as a whole. Collaborating with the Chinese calligrapher Master Luo Qi罗奇, ink on paper came together with newspaper, embroidery and silk for the construction of unique artistic robes composed of mixed media.
XU DANQING
Xu Danqing is a Chongqing-based artist born in 1986 in Chengdu, China. He graduated with a Bachelor of Fine Arts from The Hongkong Polytechnic University School of Design in Hong Kong in 2010, and a Master of Fine Arts in Painting from Sichuan Fine Arts Institute Oil Painting Department in 2015. His works of acrylic painting on canvas play with visual dimension and digital realism in a technique he refers to as Photoshop Realism. With a sleekness and simplicity that borrows from advertisement aesthetics, shapes seem to protrude from canvases due to Danqing's manipulation of light and shadow.
His paintings are powerful and intriguing, playful and vibrantly colored with thick patches of blues, greens, oranges and yellows. Some brush strokes defy the flatness of the canvas with three-dimensional texture, while others offer the illusion of three-dimensions on the two-dimensional plane.
Xu Danqing has exhibited in Chongqing Art Museum, Chongqing, You Run Museum of Art, Nanjing and The Hongkong Institute of Contemporary Culture Hong Kong among others.
In 2009 He was awarded the best Automotive exterior designer at The Great Wall Hua Guan Automobile Technology Development Co., Ltd Beijing and Champion, Outdoor category, at The AIJU International Toy Design Competition Hong Kong.
YE HONGXING
Ye Hongxing (叶红杏) was born in 1972 in Guangxi Province, China, and has become one of the rising stars in the contemporary Chinese art scene.
In 1998, she obtained her master's degree from the Central Academy of Fine Arts in Beijing. Since then she has participated in many exhibitions and art fairs throughout China and abroad with solo exhibitions in Europe and the United States. Ye Hongxing is the recipient of several awards including the Dragonair Emerging Chinese Artist Award in 2006, selected by the director of Art Cologne and curator of the Asian Art Museum.
Ye Hongxing's work employs traditional Chinese motifs and modern elements, creating visually sublime scenes that layer oppositions of tranquility and intricate frenzy. Using symbols of the everyday and patterns from tradition, Ye Hongxing creates an animated contemporary in response to her perception of China's development and the international preoccupation with money and the material. Working in sculpture, oil paint and sticker montages, her work reflects the contradiction within society using a decorative visual language.
This new series by Ye Hongxing strikes the viewer through the technique of intricate details and the
questioning she raises. Reflecting upon a fast-evolving society, which seems to be running in the dark, the artist questions herself on the direction we are taking both as individuals and as a society – and invites us wanderers to acknowledge these issues and reflect upon them.
ZHANG WEI
Zhang Wei (张伟) is a Beijing-based artist born in 1984 in Pingdingshan, Henan Province, China. He graduated with a Bachelor of Fine Arts and Master of Fine Arts from the Mural Painting Department of the Central Academy of Fine Arts (CAFA) in Beijing in 2010 and 2014. Using mineral paints and watercolor on canvas, his works trick the eye into seeing shadows and depth with soft gradients and shading. His geometric compositions are based on the idea of folding, overlapping, and layering, creating dimensionality that lies somewhere between the planar and spatial. Zhang's seemingly folded and layered compositions bridge the distance between plane and space with subtle shading. Through the use of structured abstract compositions, the works seem to transcend specificity of time as well, elevating stillness to a place of steadfastness and giving the works from him not only depth, but stability as well.
Zhang Wei has mostly exhibited within China Mainland and Hong Kong. His works are also collected by the White Rabbit Collection in Sydney, Australia.
ZHANG ZHENXUE
Zhang Zhenxue (张振学), born 1982 in Heilongjiang, graduated with a Master Degree in Oil Painting from the Sichuan Fine Arts Institute in 2011. His works have been featured in a range of group exhibitions including Diagonal – Construct a New Context (Joy Art Gallery, Beijing), Shanghai Youth Biennale (China Art Palace, Shanghai), John Moores New Painting Prize Exhibition (Shanghai Gallery of Art, Shanghai).
In Zhang Zhenxue's work, the recent noticeable resurgence of materiality in contemporary art is rendered through the artist's tendency to bring a certain weight to his paintings. Zhang describes his process of painting as ongoing "destruction" and "reconstruction": he begins with impulsive and spontaneous outline of an image which he builds upon by applying thick brushes dipped in paint to the canvas. The distinctive mark in his works is present from the onset with the application of an even layer of paint on the canvas. The artist allows the works to go untamed, drawing a parallel
with our lives: "This is similar to the lives we lead, the same time" Rather than blending paint colors immediately on the palette, the spontaneous mixing of colors on the canvas speaks to the materialized blurred boundaries of our intertwined lives. This treatment of color is rooted in the artist's desire for paint's independence as a material, avoiding its mere function as a tool of image creation. Our useless and unwanted burdens are blotted out.
ZHOU JIE
Zhou Jie is a Chongqing-based artist born in 1988 in Sichuan Province, China. He graduated with a Bachelor of Fine Arts and Master of Fine Arts from the Oil Painting Department of the Sichuan Fine Arts Institute (SFAI) in Chongqing in 2010 and 2013.
His works of oil on canvas generally feature subdued hues and a darkened palette, invigorating an atmosphere of searching mystery and a quiet, unsettled sensitivity. Thin lines are scratched into black and gray paint to create landscapes of wiry mountains and landmarks, a productive effect that is caused through the reduction and removal of paint rather than its addition. Harkening back to traditional landscape imagery of mountains and water, Zhou's work is bold and explorative, persistent and complex. Zhou Jie has exhibited throughout China, as well as in Germany, Denmark, and Macao.
Follow Artists In This Show