ARTE GLOBALE
London Art Fair 2018
In January 2018, Arte Globale introduces the exciting new series by Giovanni Cocco and Aristotle Roufanis, thought provoking work by Mitra Tabrizian and new sculptures by Domenico Ludovico for the 30 edition of LAF.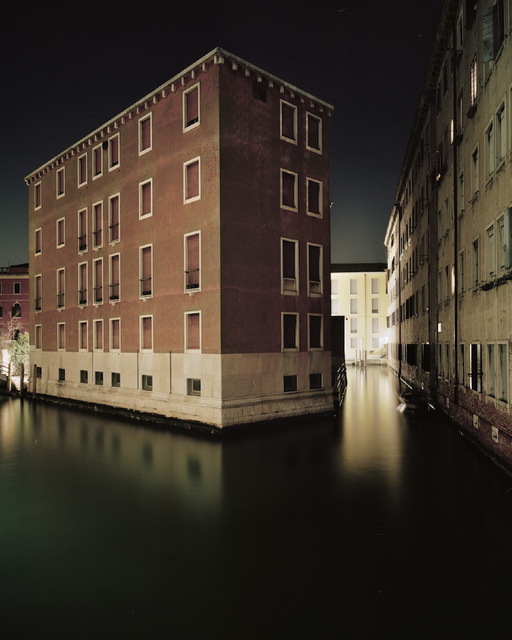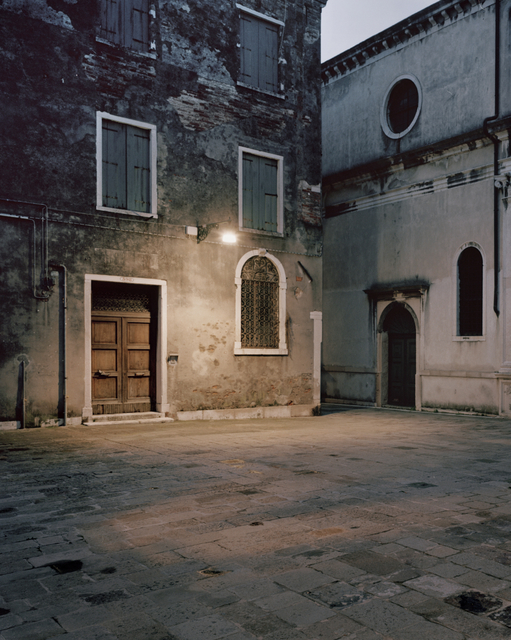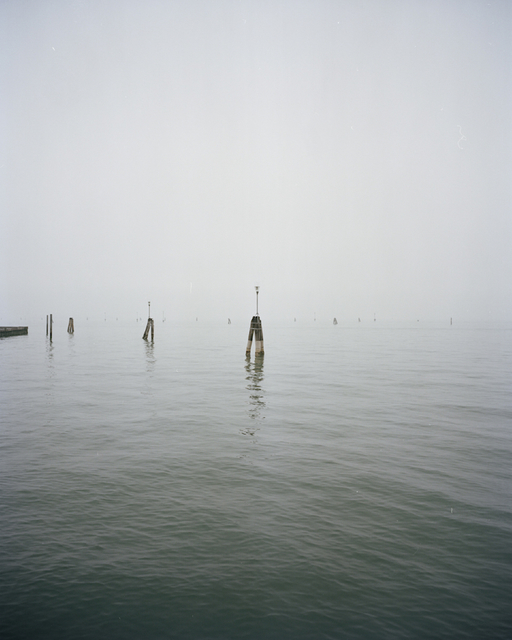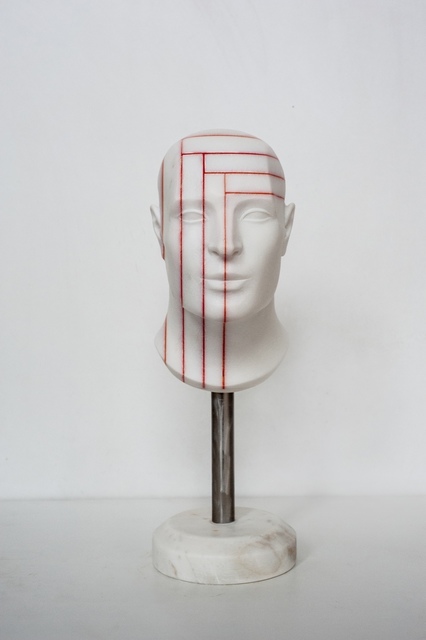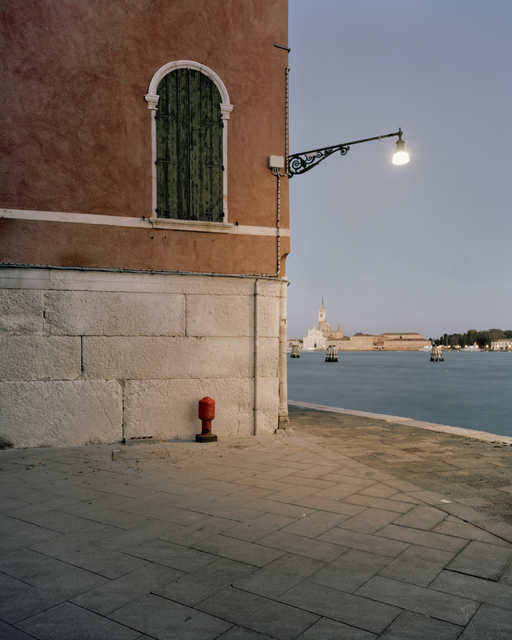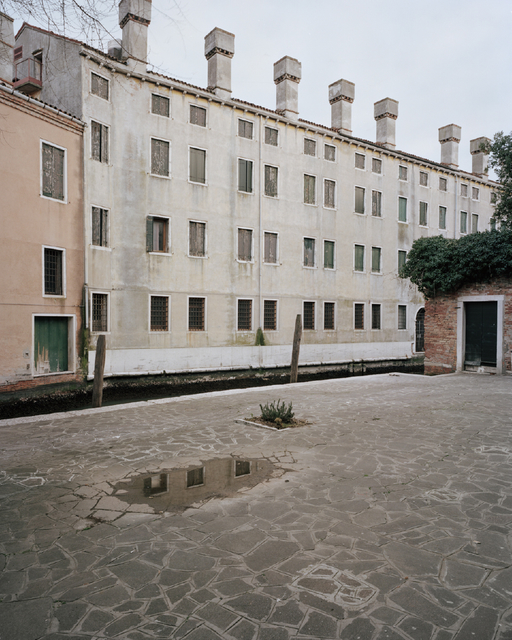 Press Release
In January 2018, Arte Globale introduces the exciting new series by Giovanni Cocco and Aristotle Roufanis, thought provoking work by Mitra Tabrizian and new sculptures by Domenico Ludovico for the 30 edition of LAF.
London, 10 January 2018 — Arte Globale is excited to announce its participating in the Third edition of LONDON ART FAIR in London, taking place from 17-21 January 2018. The gallery's showcase at the fair will mark the first-ever presentation in London and UK of the series 'Alone Together' by Greek-born, London-based photographer Aristotle Roufanis. In addition, the gallery booth will feature arresting work from the 'Leicestershire' series by acclaimed Iranian-born, London-based photographer Mitra Tabrizian, in addition, the gallery booth will feature the innovative sculptures by Domenico Ludovico and the new mesmerising series At what time Venice close by acclaimed photographer Giovanni Cocco.
'Alone Together' (2017) is an ongoing photographic project by Aristotle Roufanis, for which he takes photos of large metropolis in a way that only tiny, individual apartment lights are visible. Hardly recognisable in the dark, some of the world's most famous metropolis like London, Paris, Miami and Athens are transformed into sprawling canvases of anonymity, where countless people have decided to make their home but hardly connect to each other. The project takes this phenomenon of social alienation in urban centre as a starting point, and adds a positive, optimistic twist to it. To make each little light visible within the vast urban jungle, Aristotle Roufanis has deployed a technique of super high-resolution photography, which is then complemented by meticulous digital editing that can take up to one month for each photo. At the LONDON ART FAIR, Arte Globale is presenting two images from the 'Alone Together' series, one of which spans an impressive three meters from side to side. This enables the viewer to immerse in the photo, and perhaps identify with particular lights or even people seen in the photos.
In her 'Leicestershire' (2012) series, Mitra Tabrizian subverts the methods of historical documentation to create a tribute to the forgotten citizens who once helped build the factories in Leicester, one of the most important industrial areas for textile and shoe manufacturing in post-World War II England. As manufacturing has gradually shifted to
other countries and the UK now imports most of its goods, the factories in the county of Leicestershire now stand derelict and abandoned, and are either being demolished or fall into the hands of developers. Mitra Tabrizian uses the imagery of these monumental ruins to tell the story of the communities of immigrants that once built them and worked in them, but now remain jobless and in a kind of social and economical limbo. Touching upon the
issues of exile and abandonment in the heart of one of the world's most developed countries, the 'Leicestershire' series focuses on the life and fate of society's marginal and unseen minorities, a theme that is recurrent in the photographer's work. For the London Art Fair 2018, Arte Globale presents 2 large prints from the series, that poignantly captures the bleak emotion and stillness of Leicestershire factory ruins.
At what time Venice close by Giovanni Cocco, depicts the unseen Venice. The city is at the gating line of Europe's displaced cities, of layered and historical communities whose centres have been joyfully popped out under the pressure of mobile wealth. Living cities that then become museums, shopping malls, grand hotels, and plastic mementoes.
If the call is for the kitsch, the exotic, and the picturesque, what is left of the soul, the character, and the identity of a city?' Capturing this transformation will capture the future of all our cities', Cocco explains.
Domenico Ludovico's new works beautifully sculptured in precious recycled marble are based on an art historical conversation between the past and the present, deploying both traditional methods and state of the art technology to convey timeless experiences.
Inspired by the ongoing relationship between creativity and the sculptural act of transformation, Domenico Ludovico's work is based on the use of raw organic material like the Carrara marble found in Tuscany.
Ludovico is interested in this process of discovery. Through his skilled technique he sculpts, chisels, remodels and experiments, allowing emotive and existential figures to emerge from the material. The artist works with and against the stone to capture and take hold of the intrinsic forms that each one infers, giving status to an initial suggestion.
Notes to editors:
Aristotle Roufanis (b.1983 Athens, Greece) is a London-based art photographer whose work focuses on patterns, textures and human interactions defined by the condition of urban architecture. An active photographer since his early 20's, Aristotle Roufanis is a self-taught artist, who has mastered his medium through several personal photographic projects. In 2016 he has participated in Scope Art Fair - Miami Beach and with a solo show in Fotofever - Paris; in the same year, his work exhibited at the Summer Exhibition of the Royal Academy of Arts sold out before the show's public opening. In 2017 he exhibited at Scope in Basel during Art Basel 2017 and he is scheduled to exhibit at the prestigious Zona Maco in Mexico City as well as other art events throughout the world. Aristotle Roufanis' work is part of esteemed private collections in London, Paris, Milan, Miami, New York and Mexico City.
Born in Tehran, Iran, Mitra Tabrizian has published and exhibited widely and in major international museums and galleries. Solo shows include; Tate Britain (2008) - Moderna Museet , Stockholm -Museum of Folkwang, Essen, Germany - Fondazione Fotografia, Italy - Kunstlerhaus Bethanien, Berlin amongst others. Her work is represented in major public collections, including British Museum - Victoria and Albert Museum, London - National Gallery of Modern Art, Queensland, Australia - the Los Angeles County Museum of Art and Smithsonian Institution, Washington amongst others. She exhibited in Venice Biennale (Iranian pavilion) 2015. She is a recipient of several photographic awards, including the Royal Academy 'Rose Award for Photography' (2013). Her short films have been exhibited in premier festivals, including Berlin and Toronto as well as museums and public institutions, including the Tate, Moderna Museet, Stockholm– Queens Museum of Art, N.Y.- Barbican Centre and others. She just completed her first feature film entitled Gholam to be released later on in the year. Her current project, a major billboard commission by the 'Art on the Underground' for the launch of night trains, is on display at the Southwark Underground station until 2018.
Working among the quarries favoured by Michelangelo, Domenico Ludovico's works are based on an art historical conversation between the past and the present, deploying both traditional methods and state of the art technology to convey timeless experiences.
Domenico Ludovico (1982, Acquaviva Delle Fonti, Bari, Italy) lives and works in the mountainous Italian region of Garfagnana, within the Tuscan province of Lucca. Noted for his expertise in stone carving Ludovico has – since graduation from the Academy of Fine Art in Carrara, a city famed for its marble - continuously collaborated with some of the most prestigious art galleries and artist studios in the world. His precious pieces were recently exhibited at the prestigious Saatchi Gallery in London and at Art Basel - Scope Miami art fair and they are part of the permanent collection of the Museum of Potenza,
Giovanni Cocco (Sulmona in 1973) is one of the most talented and interested artist-photographers of today, having already achieved great recognition with the art institutions and private collectors. (2017 'Monia Book' Fedrigoni Top Award, Barcellona, Spain. 2017 'Monia' Museo di Casa Romei, Riaperture Festival, Ferrara, Italy. 2016 'Displacement' finalist at Emerging Photographer Grant, Burn Magazine -Magnum Foundation. 2016 'Displacement' 3rd place Medphoto Award. 2016 'Monia' Reminders Photography Stronghold Gallery, Tokyo, Japan. 2015 'Displacement' MACRO, Museum of Modern and Contemporary Art, Rome, Italy.
Arte Globale, the gallery of the world, is an online international art business based in London that principally sells works of art. With over 20 years of experience in the art sector, it represents a handpicked selection of international artists, and provides a platform for collectors to enjoy and acquire exceptional art. Arte Globale also offers bespoke, in-depth advice to collectors, investors, companies and public bodies through its Art Advisory service, fuelled by up-to-the-minute expert knowledge of the art world.
Follow Artists In This Show