ARTLabAfrica
1:54 New York 2017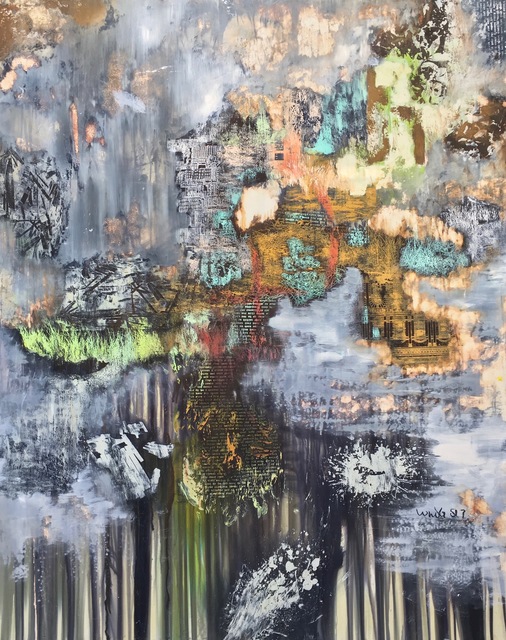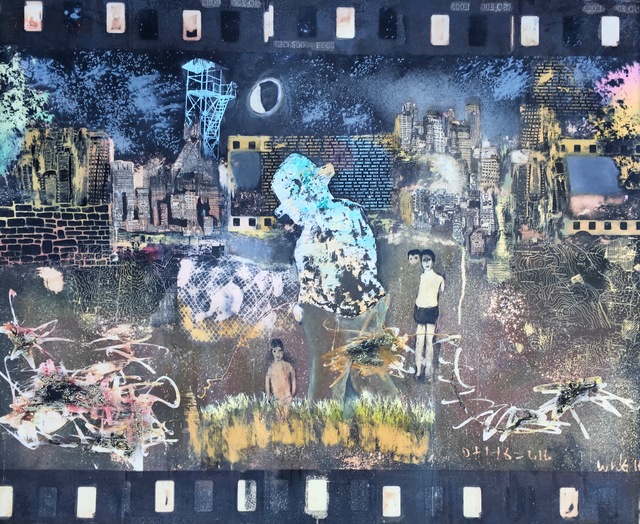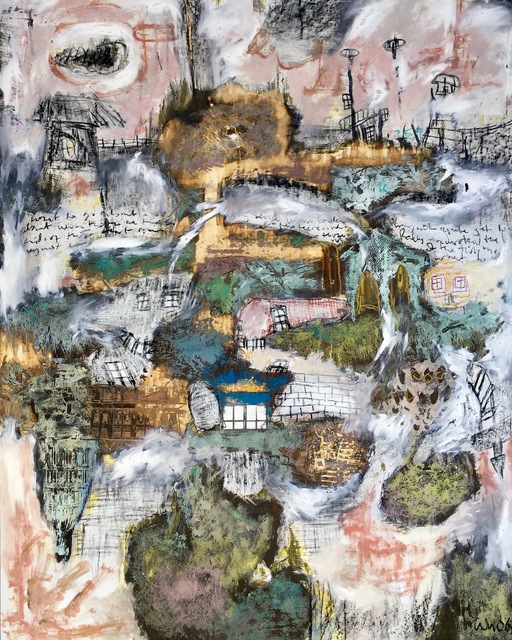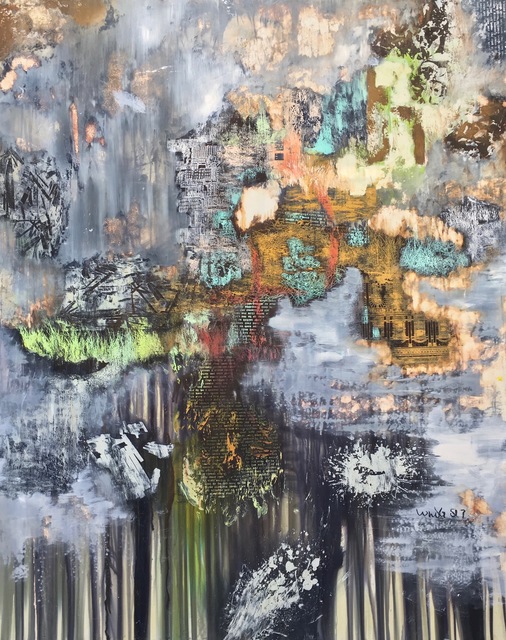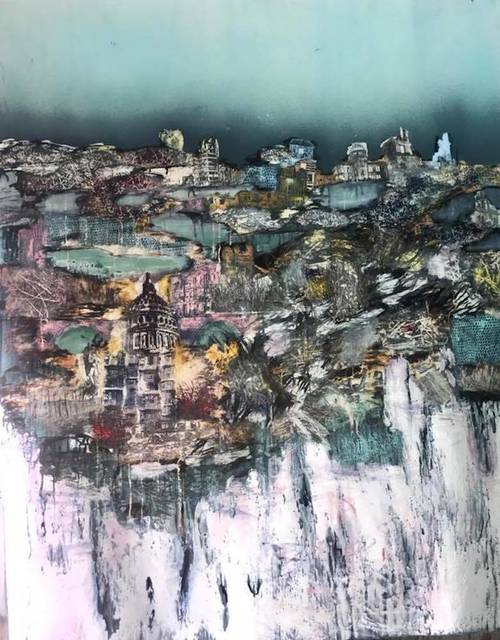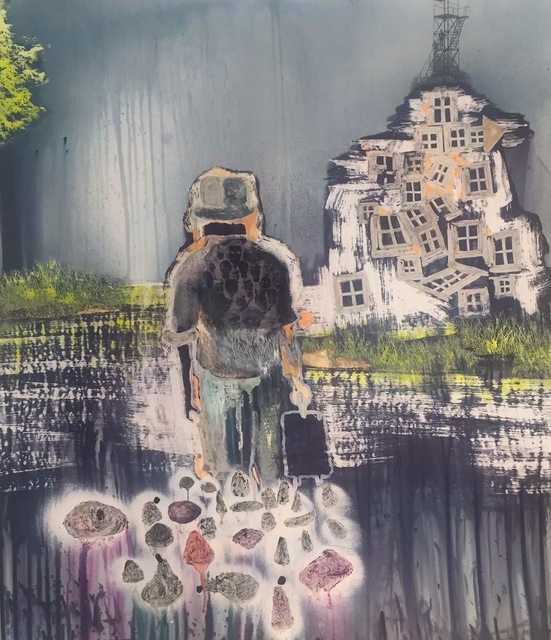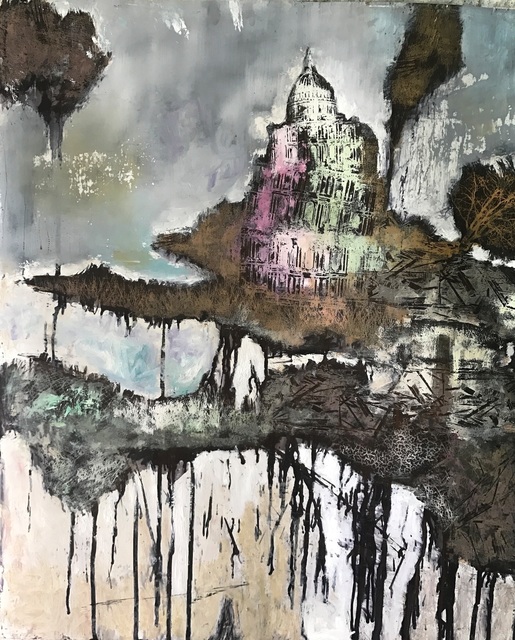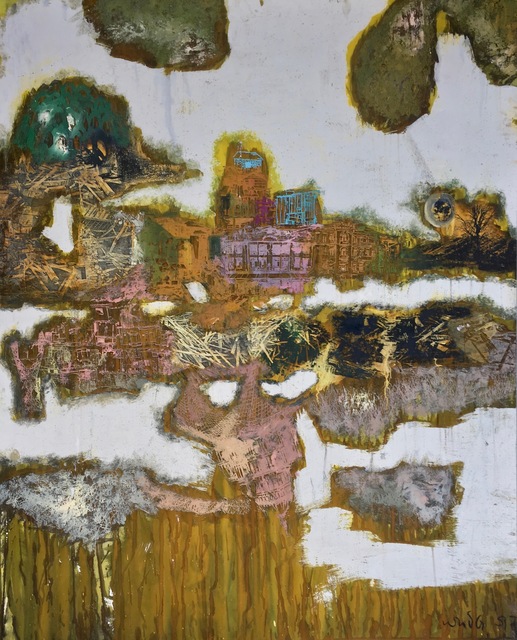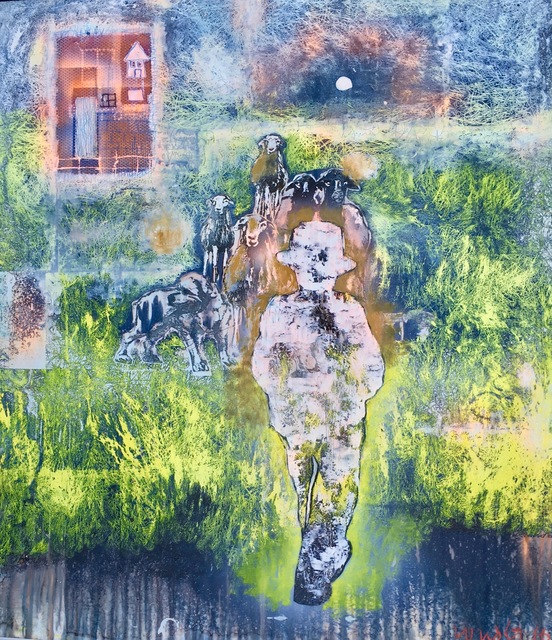 Press Release
ARTLabAfrica is delighted to announce its participation at 1:54 Contemporary African Art Fair New York from 5-7 May 2017.
Presenting the work of Kenyan artist Paul Onditi, this will be the second time ARTLabAfrica has exhibited at 1:54 New York located at Pioneer Works, since its conception in May 2015.
Part of a generation of young African artists whose break with colonial imagery has engendered the exploration of concepts engaged with global contemporary practice, Onditi's work is recognised for its quirky, surrealist style that explores richly layered imagery through the use of intensive and experimental techniques. Filmstrips, prints, transferred images, caustic acid and thin layers of oil paint are patched together in meticulous ways to carefully unpick current divisions and tensions based on the same ideological, political, racial and religious differences that have plagued humankind since time immemorial.
Deeply engaged with national and international events, Onditi's current group of work, 'The Background Series', questions the on-going political, structural, social and economic upheavals accelerating both at local and global levels through the exploration of backgrounds. Interrogating the root of instability and the sudden shifts in liberal values that have been taken for granted by his generation, the artist scratches at the surface of what were accepted modes and codes of behaviour and exposes our current unsettling reality.
This will be the second solo show of Paul Onditi in New York, USA. Paul has previously exhibited in several countries across Africa and Europe.
Coinciding with 1:54 Contemporary African Art, ARTLabAfrica will also be exhibiting emerging Kenyan artist Onyis Martin at Zürcher Gallery on Bleecker Street, New York from 2-7 May 2017.
NOTES TO EDITORS
ARTLabAfrica
• Established in 2013 by Director Lavinia Calza, ARTLabAfrica is a cultural platform focused on developing experimental art across East Africa and connecting local artists with international audiences.
• Operating in a region where the lack of infrastructure hinders the artistic visibility and recognition of the talent and art produced, ARTLabAfrica aims to provide a framework for artists to exhibit their work outside the region, further fostering curatorial practice and creating new dialogues with curators, collectors, museums and cultural producers globally.
• As a platform for experimentation, ARTLabAfrica has built a strong reputation for selecting and nurturing new talent. The space functions as an open laboratory for the expression of artistic and cultural practices, supporting artists whose diversity encompasses performance, installation, painting, photography and sculpture.
• In December 2016 ARTLabAfrica opened an artist-led, non-profit project space to promote awareness and visibility in Nairobi's emerging arts community through staging cultural events, exhibitions, performances and workshops open to the public. Its first event was a solo show exhibition of Kenyan artist Onyis Martin.
• Website: www.artlabafrica.com
• Facebook: www.facebook.com/artlabafrica
• Instagram: www.instagram.com/artlabafrica
Paul Onditi
• Born in Kenya, 1980, Onditi's current work is increasingly concerned with exploring how our personal, individual backgrounds are affecting the sudden global shifts in values and policies and current international social, political, racial and economic instability.
• Onditi first gained rapid recognition for his work The Tower of Babel, executed upon his return to Nairobi from Germany in 2010. Conceived as a continuous interactive installation, The Tower of Babel explored similarities and differences in our global human existence and engaged the public over a period of three years.
• Digital polyester inkjet plates have become Onditi's medium of choice. This base allows the artist to layer complex images through various processes without losing the transparent dream-like quality of much of his work.
1:54 Contemporary African Art Fair
• 1:54 Contemporary African Art Fair is the leading international art fair dedicated to contemporary African art. With biannual editions in London and New York, 1:54 draws reference to the fifty-four countries that constitute the African continent.
• Initiated by Touria El Glaoui in 2013, 2017 will mark the fifth London edition of the fair held at Somerset House in October and the third New York edition at Pioneer Works, Brooklyn in May.
Follow Artists In This Show