Masterpieces from the Asia Society Museum Collection
This exhibition comprises 50 masterpieces from the Asia Society Museum's permanent collection, featuring works gifted by the late John D. Rockefeller 3rd and his wife Blanchette Hooker Rockefeller.
Dec 20th, 2016 – Jan 7th, 2018
New York, 725 Park Avenue (at 70th Street)
Map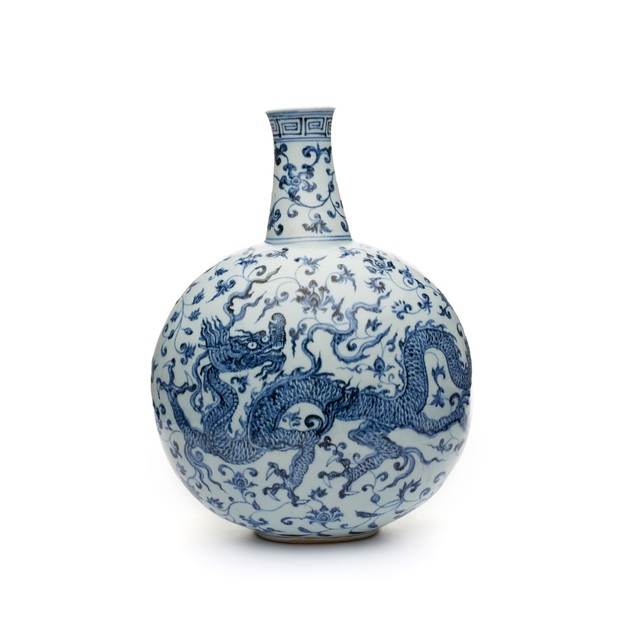 Press Release
This exhibition features a selection of the finest artworks from the Asia Society Museum Collection, largely assembled from 1963 to 1978 by Asia Society founder John D. Rockefeller 3rd (1906–1978) and his wife, Blanchette Hooker Rockefeller (1909–1992), working with art historian Sherman E. Lee (1918–2008) as an advisor. This spectacular group of historical objects—including sculpture, painting, and decorative arts—was later bequeathed to Asia Society and became the core of the world-renowned Asia Society Museum Collection.
Mr. Rockefeller believed that art was an indispensable tool for understanding societies. The Asia Society Museum Collection is distinguished by its high proportion of acclaimed masterpieces that exhibit outstanding workmanship and artistry and represent some of the artistic pinnacles of the cultures that produced them. The Collection has been augmented by high-quality gifts and acquisitions have been added to the Collection since the Rockefellers' original bequest to Asia Society.
The selections in the exhibition showcase the breadth and depth of creative expression across Asia created by artists and artisans with extraordinary skill. They are artworks that, in the words of Mr. Rockefeller, can "stir and lift" those who behold them, which he saw as an important means of sharing the talent, imagination, and deep history of the peoples of Asia. Masterpieces from the Asia Society Museum Collection explores the specialized artistry of Asian ceramics, metalwork, and stone carving, and follows the development of Hinduism and Buddhism in Asia through some of the most refined and accomplished examples of the region's great artistic traditions.
The exhibition is organized into three sections. "For Sustenance in this World and the Next" comprises Chinese, Korean, and Japanese vessels—among the most extraordinary historical examples of Asian craftsmanship—created for holding food and drink in domestic, imperial, and ritual settings. Mr. Rockefeller had to obtain special permission to purchase the important decorative tea leaf jar on view in this section, created by the celebrated seventeenth-century ceramic artist Nonomura Ninsei, that was designated an Important Cultural Property by the Japanese government.
The section titled "Regarding Gods and Kings" includes superior examples of South and Southeast Asian sculpture associated with the transmission of Hinduism and Buddhism in the region. A Chola-period bronze sculpture of Shiva Nataraja, depicted in fluid motion, demonstrates the extraordinary craftsmanship of the sculpture of this era. Other sculptures in this section demonstrate how aspects of Indian Hinduism and Buddhism were blended with indigenous beliefs and incorporated in the art and architecture of Southeast Asia.
The third section, "Transmission of Buddhism," contains fantastic beings from the three forms of Buddhism, exemplifying the complexity of the representation of Buddhist deities among these traditions across Asia. A large cast image of the Bodhisattva Maitreya is considered to be one of the world's finest examples of eighth-century Southeast Asian bronze sculpture.
Exhibition support
Support for Asia Society Museum is provided by the Asia Society Global Council on Asian Arts and Culture, Asia Society Friends of Asian Arts, Arthur Ross Foundation, Sheryl and Charles R. Kaye Endowment for Contemporary Art Exhibitions, Hazen Polsky Foundation, Mary Griggs Burke Fund, Mary Livingston Griggs and Mary Griggs Burke Foundation, and New York State Council on the Arts.
About Asia Society Museum
Asia Society Museum presents a wide range of traditional, modern, and contemporary exhibitions of Asian and Asian American art, taking new approaches to familiar masterpieces and introducing under-recognized arts and artists. The Asia Society Museum Collection comprises a traditional art collection that includes the initial bequests of Mr. and Mrs. John D. Rockefeller 3rd, and a contemporary art collection.
Asia Society Museum is located at 725 Park Avenue (at 70th Street), New York City. The Museum is open Tuesday through Sunday from 11:00 A.M. to 6:00 P.M. and Friday from 11:00 A.M. to 9:00 P.M. Closed on Mondays and major holidays. General admission is $12, seniors $10, students $7; and free for members and persons under 16. Free admission Friday evenings, from 6:00 P.M. to 9:00 P.M. The Museum is closed Fridays after 6:00 P.M. in July and August. Find out more at www.AsiaSociety.org/NY.
Follow Artists In This Show