Zdzisław Beksiński, Jerzy Lewczyński, Marek Piasecki : Neorealism / Beksiński / Lewczyński / Piasecki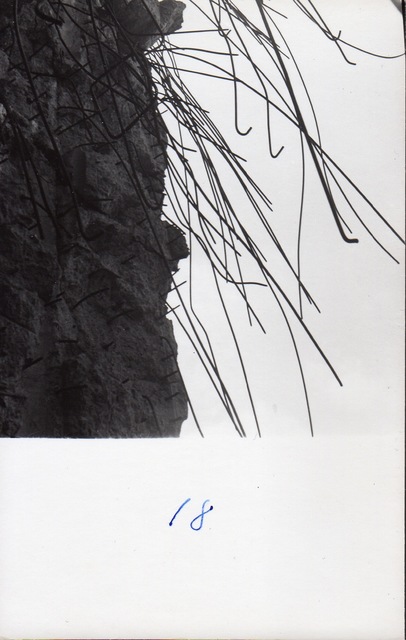 Press Release
Zdzisław Beksiński, Jerzy Lewczyński, Marek Piasecki
"Neorealism / Beksiński / Lewczyński / Piasecki
23.09- 29.10 . 2016
Curated by Rafał Lewandowski
"Why open a door that leads to nowhere?"
Vasco Popa from the Games series (1960)
In its programme manifesto of 11th of November 1957, the GLIWICE group declared:
"We believe that the mode of creative conceptualisation ought to be a form of expression founded upon the intellect. The decisive element ought to be a human being, a live person as per the Italian neorealist gaze. Often this is someone who is misunderstood, but who is always treading firmly upon the earth."
Who is the new hero?
There is a photograph by Jerzy Lewczyński depicting the dark figure of an angel rising against the backdrop of a courtyard in daylight. Beyond the courtyard there is a tree growing, its branches seemingly fastened to the angel's wings. The tree has just given its first fruit – pretty white bulbs that contrast with the dark form of the angel. Their taste could prove lethal for anyone who dares to take a bite. These bulbs are our secret names, given to us at birth in a mysterious way.
"(…) is a name that concentrates all the life forces within, to be either summoned forth or protected from the wrong people. But he who carries the name doesn't profit from it. It denies him many things, most of all by changing his appearance from what it once was. In a room I was recently living in, before it had entirely departed from its previous name, it hung its portrait on the wall: The New Angel. The Kabbalists say that at each instant God creates an infinity of new angels, all destined solely to sing for an instant the praise God in front of his throne before melting into nothingness. The song of mine was interrupted: his traits with no human resemblance." (Walter Benjamin, Agesilaus Santander)
The new hero in neorealist photography takes on the figure of an angel of history, whose ode to God has been interrupted. When he sees the painting of his secret name, he transforms into the matter of this new vision and finally becomes one of its evanescent elements: a deserted courtyard, a faded shirt, a battered pair of shoes, a curtain. Beyond the grand theatre of history, in its daily imperfection, he finds himself as a "hidden person".
The new hero also opens a door in a photographic montage, as Jerzy Lewczyński does, gently underlining an excerpt from a poem by Vasco Popy (edited by Tadeusz Różewicz) in pencil: "Spread their wings and before you there will open a darkness, an empty darkness. If only they would lead to another room or a garden, a terrace with a lovely view. But it must be opened. This door must be opened at any cost. At least for the sake of a breeze…"
Text: Rafał Lewandowski
The exhibition has been made possible thanks to the support and cooperation of the History Museum in Sanok.
Follow Artists In This Show