Performing Letters, Performers of Letters
Featuring works by contemporary typography artists Ahn Sang-soo, Nojisu and Rhee Pooroni, together with ancient inscribed artworks from various ages and cultures, this exhibition explores the functional and aesthetic nature of writing, and the complexities of interpretation.
Dec 16th, 2017 – Jan 28th, 2018
Seoul, 58-4, Samcheong-ro, Jongno-gu
Map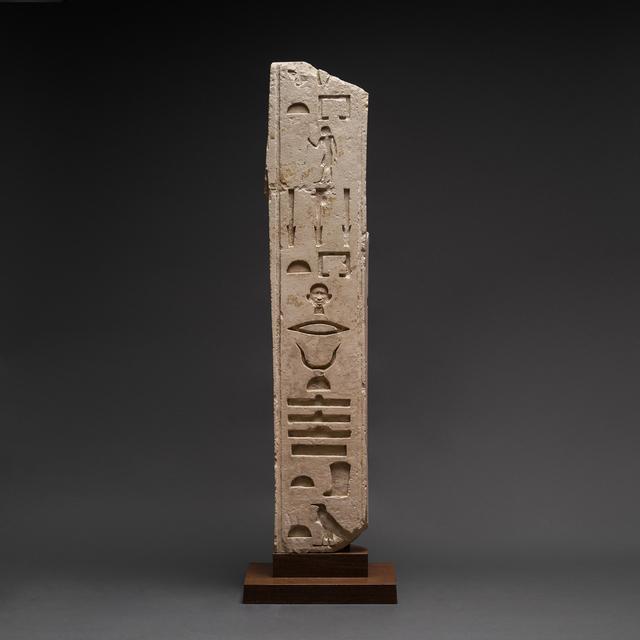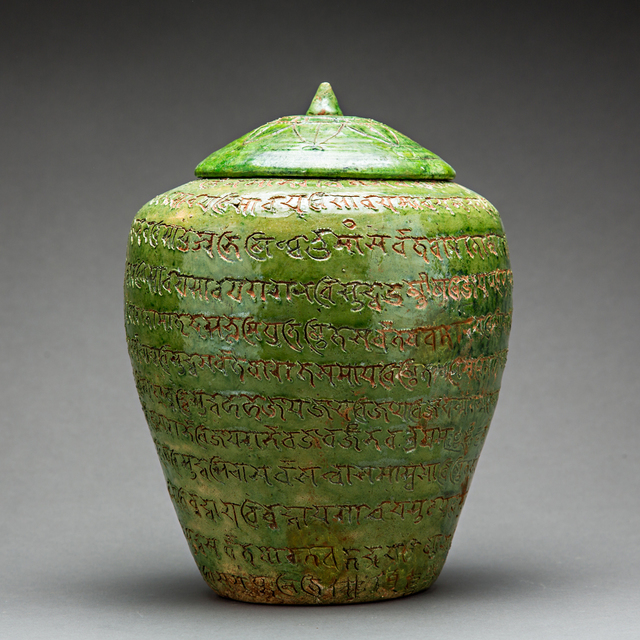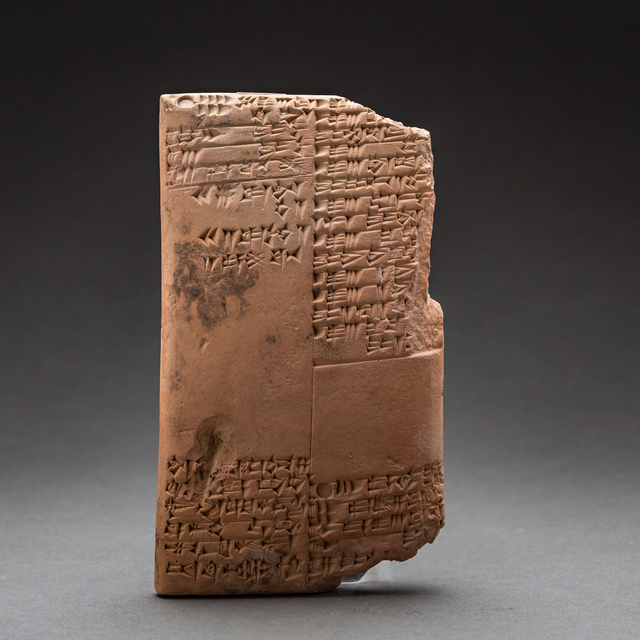 Press Release
Performing Letters, Performers of Letters
December 16, 2017-January 28, 2018
Ahn Sang-soo, Nojisu, Rhee Pooroni
From December 16, 2017 to January 28, 2018, Barakat Seoul will proudly present "Performing Letters, Performers of Letters," an exhibition exploring the points of contact between ancient written symbols and contemporary typography.
In both Eastern and Western civilizations, visual imagery lies at the origin of written communication. The ancients depicted their yearnings as well as aspects of their daily lives through images of the forms and characteristics of objects, and such visual representations gradually developed into various writing systems (scripts) after undergoing processes of simplification. Writing is a method of visually representing immaterial beliefs, ideas, and emotions through certain sets of signs and symbols (graphemes) and, as such, is a medium that enables human to gather and record their thoughts and to communicate them even beyond the limitations of time and space. In the past, the knowledge of writing systems and the skill to read and write were in themselves signs of power and authority. Furthermore, because each written symbol was considered to hold magical powers, writing systems and texts alike were deemed sacred. Consequently, all those who sought to use written symbols and writing systems underwent repeated training, as if practicing spiritual self-cultivation, until they became adept. In turn, the letters, characters, and scripts thus learned and used by human performed diverse functions.
Ancient written symbols and texts played a variety of functions at the same time: they were practical means of communication, works of art, and tools for religious rituals. Representative logograms, ancient Egyptian hieroglyphs were used in funerary texts such as the Book of the Dead, which were entombed along with the deceased. These documents provided information on the journey in the afterlife; had ample value as artworks, with illustrations explaining the text; and also performed ritualistic functions by including spells and prayers for the resurrection and rebirth of the deceased. In other words, written symbols and texts alike had to be accurate for the transmission of information, presented beautifully as art objects, and held strong magical powers.
In reflecting humans' need and will to express themselves, written symbols and visual images have a shared origin. However, because practicality and universality were increasingly emphasized in their use, written symbols evolved over a long time to become simpler and more abstract in form. In other words, as the demarcation between visual images and written symbols became clear and the latter gained independence from the former, art was able to exist as art itself, too. With the passage of time, the practical aspect of written symbols was emphasized further, and their initial aesthetic and ritualistic roles came under other fields such as art, religion, and science.
Nevertheless, humans' training to learn and to use written symbols, a process bordering on spiritual self-cultivation, and the artistic sublimation achieved by these symbols have continued even after antiquity. At monasteries in Medieval Europe, scribes considered the manual transcription of the Bible to be holy labor and, through joint work with illuminators, who added decorative initials and beautiful drawings to the text, created religious artworks called illuminated manuscripts. In the Islamic tradition, an aversion to pictorial representations of God (Allah) and a stress on the sacred text of the Quran led to the development of calligraphy, an art form based on written symbols and text. Likewise, the calligraphic culture of East Asia developed within the concept of shuhua dongyuan, or the common roots of text and imagery. Interestingly, this heritage of an art form based on written symbols and text has continued even to this day, through those who have embraced and sought to convey its spirit: namely, typography designers.
Typography is the technique of creating artistically composed 2-dimensional expressions through the arrangement of types. Focusing on the aesthetic value of written symbols that transcends their practical value, typography imbues the task of writing with an artistic significance that goes beyond the mundanity of the act. In going beyond the practical function of written symbols as tools of communication and in depicting such letters and characters as objects of aesthetic appreciation, artisans of the past who attained artistic achievements with written symbols share common ground with contemporary typography artists.
Just as ancient written symbols served to transmit information and boasted artistic forms, letters and characters in contemporary typographic works are accompanied by performance on multiple levels. By showcasing works by typography artists today together with ancient artworks bearing written symbols from around the world, Barakat Seoul's exhibition "Performing Letters, Performers of Letters" seeks once again to evoke the originally artistic and ritualistic nature of written symbols, which transcends time and space.
In this exhibition, typography artists Ahn Sang-soo, Nojisu, and Rhee Pooroni will be presented as contemporary artists who go beyond written symbols' performative role of conveying information and restore the dimension of nearly spiritual self-cultivation to the act of using such letters and characters. In particular, new light will be shed on Ahn as a performer, cultivator, and pilgrim of letters and characters who traces the archetypes and histories of written symbols from the times when text and imagery were identical all the way to typography today. He has collaborated with figures from diverse fields such as poets, artists, philosophers, clergypersons, and environmental activists and has maintained an exploratory attitude, tracking the archetypes of written symbols and ancient scripts, and endeavoring to find the truth shared by civilizations. Thus interweaving various fields and eras, his wide trajectory has resulted in typography that is not merely a modern invention but revives in this age the almost spiritual level of ancient written symbols, which were tools for seeking and holding the truth. Also participating in the exhibition, Ro and Rhee will be introduced as artist-designers and producers of images and meanings from younger generations who, based on the legacy of earlier artists such as Ahn, have created and expanded the boundaries of their artistic universes.
"Performing Letters, Performers of Letters" is the first experiment in the "Inspiration" series, a set of exhibitions that Barakat Seoul will present consistently. As with this exhibition of works by typography artists, the series will enrich the audience's imagination in a mythological and timeless manner by bringing together contemporary artists inspired by Barakat Seoul's awe-inspiring collection of ancient art.
Follow Artists In This Show