John Lockwood Kipling: Arts & Crafts in the Punjab and London
This is the first major exhibition to examine John Lockwood Kipling (1837‐1911)—designer, architectural sculptor, curator, educator, illustrator, and journalist—whose role in the 19th century Arts and Crafts revival in British India has received little attention.
Sep 15th, 2017 – Jan 7th, 2018
New York, 18 West 86th Street
Map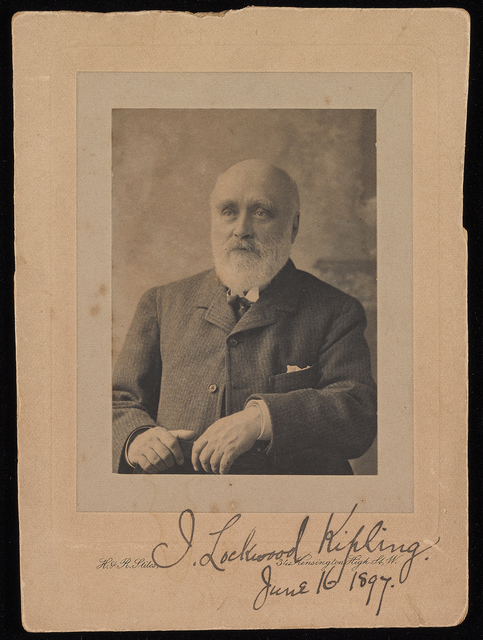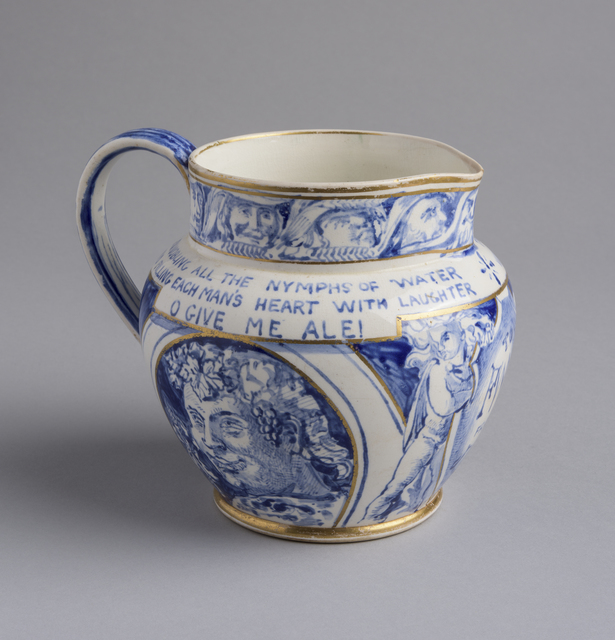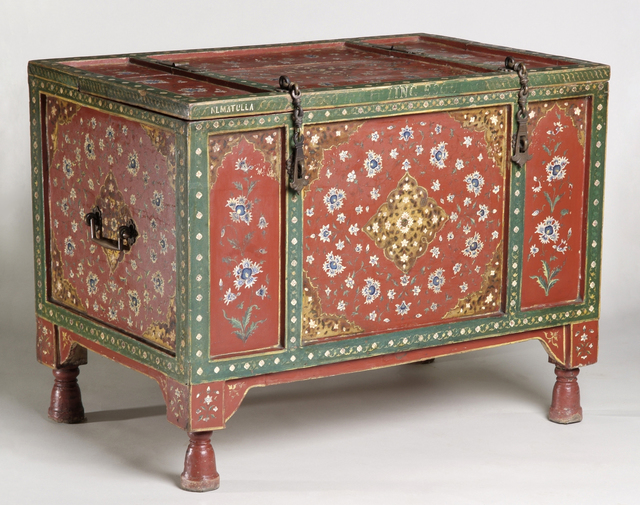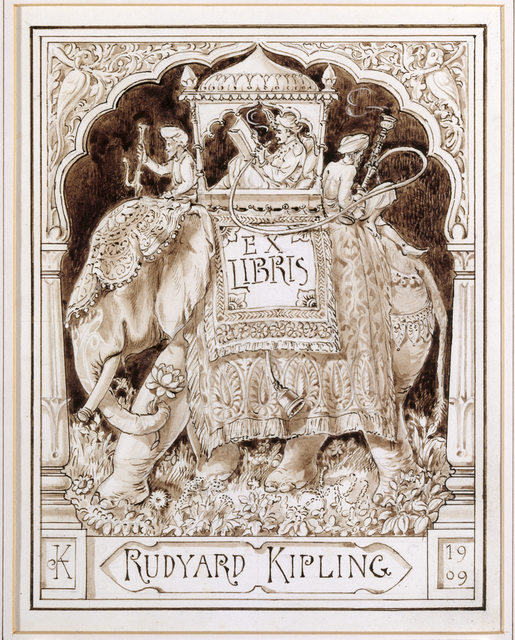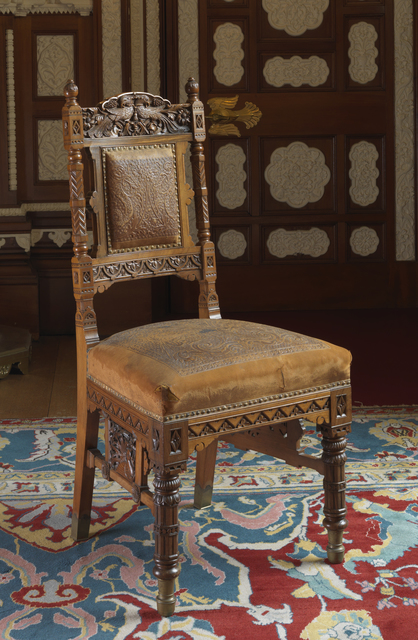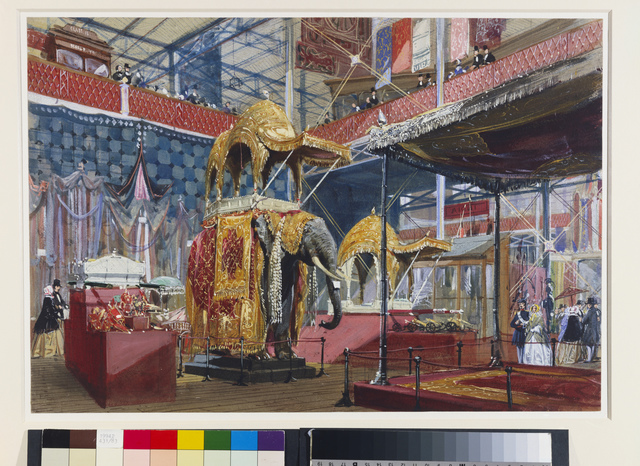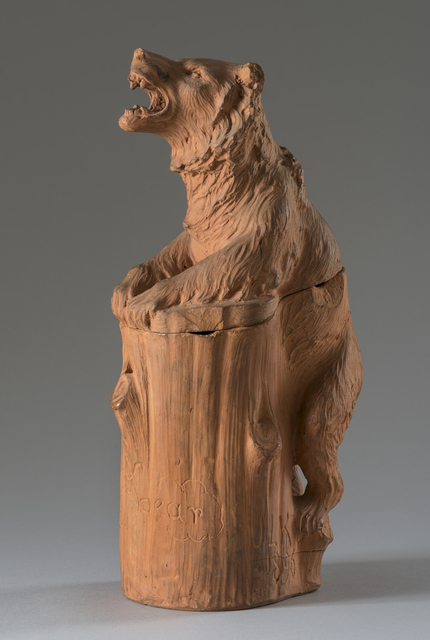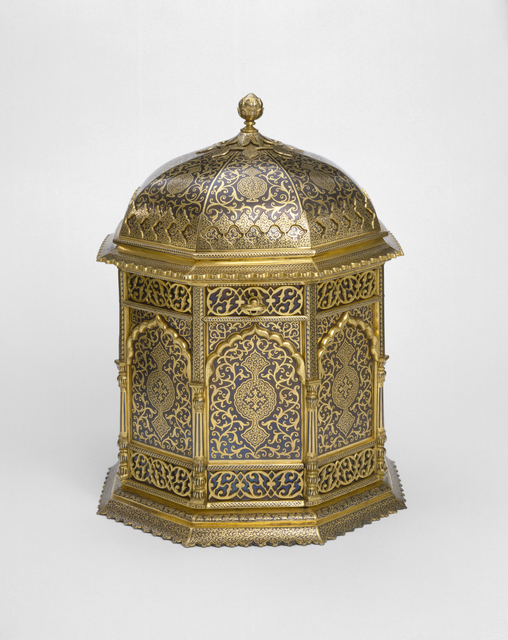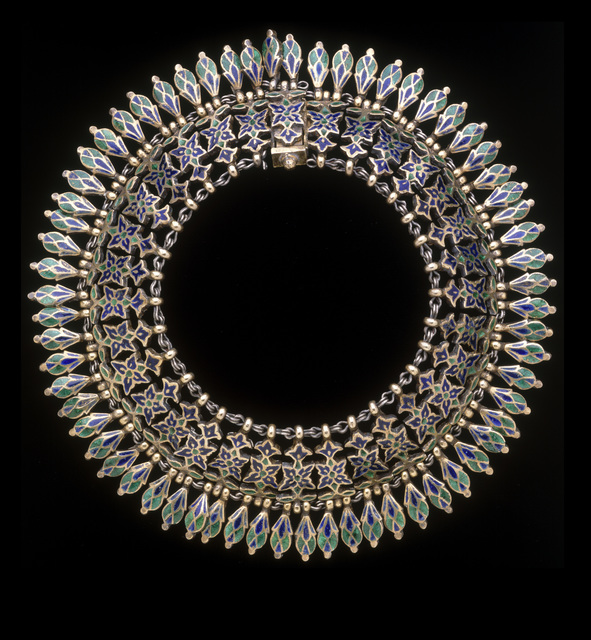 Press Release
John Lockwood Kipling: Arts & Crafts in the Punjab and London on view at Bard Graduate Center in New York City from September 15, 2017 through January 7, 2018, is the first exhibition to explore the life and work of John Lockwood Kipling (1837-1911), an artist, teacher, curator, and influential figure in the Arts and Crafts movement. He was also a social campaigner for the preservation and promotion of Indian crafts and a designer of architectural sculpture whose creations can be seen on buildings in London, Mumbai, and Lahore. Organized by Bard Graduate Center and the Victoria and Albert Museum (V&A) in London, the exhibition is curated by Susan Weber, Bard Graduate Center Founder and Director, and Julius Bryant, Keeper of Word and Image at the V&A. It premiered to great acclaim at the V&A on January 14, 2017, where it was on view through April 2, 2017.
The exhibition is the result of a three‐year international research project bringing together scholars from Great Britain, India, Pakistan, and the United States. It focuses on Lockwood Kipling's design, his advocacy for and promotion of the arts and crafts of India through his work at art schools in Bombay (now known as Mumbai) and Lahore, as well as his role as curator of the Lahore Museum, his journalism over 25 years in India, and his influence on his son, the writer and poet, Rudyard Kipling (1865‐1936), some of whose books he illustrated. Two-hundred and fifty objects—encompassing metalwork and furniture, drawings and paintings, illustrated books and architectural ornaments, as well as ceramics and relief sculpture from the V&A's collections and lenders across Britain as well as the United States, and Pakistan, will be on view.
Born in Yorkshire in 1837, John Lockwood Kipling began his career as a designer and architectural sculptor. At a young age he was inspired by a visit to the 1851 Great Exhibition at the Crystal Palace in London where he saw Indian objects that were later purchased as part of the founding collections of the Victoria and Albert Museum. This exhibition includes some of the best examples of Indian craftsmanship displayed at the Crystal Palace, such as jade vase inset with rubies and emeralds in gold, a purple woven silk prayer carpet, a sword decorated in gold and enamel, and a watered steel and gold helmet with heron feather ornaments. In the 1850s, Kipling was apprenticed with a ceramics manufacturer in Staffordshire. While there he furthered his education at the local divisions of the national schools of design. On view are examples of Kipling's designs for ceramics as well as a decorated jug he created for his future brother-in-law, Frederic Macdonald. In the early 1860s, Lockwood Kipling joined the South Kensington Museum (as the V&A was known until 1899), producing terracotta architectural decoration for the new buildings under the direction of Godfrey Sykes. His own likeness can still be seen in a mosaic decoration on the original facade of the museum. In London, Kipling and his wife, Alice, became members of the group of artists and designers leading the Arts and Crafts movement. Alice's sister, Georgiana, married Pre-Raphaelite artist Edward Burne-Jones. Their piano, decorated by Burne-Jones, will be on display. Lockwood Kipling left London for India in 1865, spending ten years in Bombay teaching sculpture at the Sir Jamesetjee Jeejeebhoy School of Art. He then moved to Lahore, the capital of the Punjab, as principal of the new Mayo School of Art (today Pakistan's National College of Arts) and curator of the Lahore Museum. During this time, craft traditions were in decline and Kipling traveled to observe, collect, and record these skills.
In Lahore, Kipling was an early champion of architectural conservation who encouraged his students to document local buildings. The exhibition will include their painted studies of historic local monuments and mosques. He also sent plaster casts back to England and salvaged architectural features such as detailed carved doors, windows, and screens both for the Lahore Museum and the collections such as the V&A's in London. Several of these have been conserved for the exhibition, including a late eighteenth-century bay window from a merchant's house and a plaster cast of a first- or second-century bust of Buddha, both of which will be displayed for the first time in sixty years. Also on view will be several examples of furniture, metalwork, and architectural elements created from designs supplied to Indian artisans by Kipling and the Mayo School. Kipling featured artworks and crafts like this in the many installations he curated and designed for international exhibitions in London, Melbourne, Paris, Calcutta, Glasgow, and elsewhere in the 1870s and 1880s. Another film featuring Kipling's Lahore-- both the architecture that Kipling helped to protect and the buildings he was involved in designing-- has been especially commissioned for the exhibition from the school Kipling helped establish the National College of Arts in Lahore.
In 1893 John Lockwood Kipling retired from his position in Lahore and returned to England, where he and Rudyard often collaborated. The exhibition will include a terracotta tobacco jar in the shape of a bear designed and made by Lockwood for Rudyard, inspired by their shared time in India. Rudyard wove his father's vivid recollections into his stories, many of which Lockwood illustrated. Many of these editions will be displayed, including the Jungle Book series and Kim. Lockwood Kipling pioneered the use photographs of sculptural reliefs as book illustrations and the exhibition will include several examples of both the original sculptures as well as the books Kipling illustrated in this way.
John Lockwood Kipling: Arts & Crafts in the Punjab and London concludes with furniture and design relating to royal commissions Kipling worked on with his former student, the architect and designer Bhai Ram Singh: the Indian billiard room for the Duke of Connaught at Bagshot Park in Surrey and the Durbar Hall at Osborne, Queen Victoria's summer home on the Isle of Wight. The rooms will be presented through a film and original designs and furniture, including a chair and a pair of fire dogs designed for Osborne and a chair designed for Bagshot Park.
John Lockwood Kipling: Arts & Crafts in the Punjab and London, edited by Julius Bryant and Susan Weber, and published with Yale University Press, is the first book to explore the full spectrum of Kipling's achievements. Seventeen essays by leading scholars of eighteenth- and nineteenth-century art, architecture, and design-- including the editors, Catherine Arbuthnott, Barbara Bryant, Peter H. Hoffenberg, Elizabeth James, Sandra Kemp, Nadhra Shahbaz Khan, Christopher Marsden, Abigail McGowan, and Deborah Swallow-- demonstrate the significance of his work as an artist, teacher, administrator, and activist. Lavishly illustrated with 700 color images, including pieces featured in the exhibition, the book includes a chronology of Lockwood Kipling's projects, an exhibition checklist, and an extensive bibliography. It is available in the Gallery and online at store.bgc.bard.edu.
Lectures, study days, gallery talks, and conversations will be offered in conjunction with the exhibition. For more information, visit bgc.bard.edu/events/ or e-email programs@bgc.bard.edu.
Group exhibition tours are offered Tuesday through Friday between 11 a.m. and 4 p.m. and Thursday until 7 p.m. Reservations are required for all groups. To schedule a tour, please call 212.501.3013 or e-mail tours@bgc.bard.edu.
Bard Graduate Center Gallery is located in New York City at 18 West 86th Street, between Central Park West and Columbus Avenue. Gallery hours are Tuesday and Friday through Sunday 11 a.m. to 5 p.m.; Wednesday and Thursday 11 a.m. to 8 p.m. Suggested admission is $7 general, $5 seniors and students.
Support for John Lockwood Kipling: Arts & Crafts in the Punjab and London has been provided by Martin Levy, Camilla Dietz Bergeron and Gus Davis, Edward Lee Cave, Vera Mayer, and other generous donors to Bard Graduate Center.
Follow Artists In This Show