blank projects
FNB JoburgArtFair 2015
blank projects presents the 2015 FNB Art Prize Winner Turiya Magadlela's solo booth.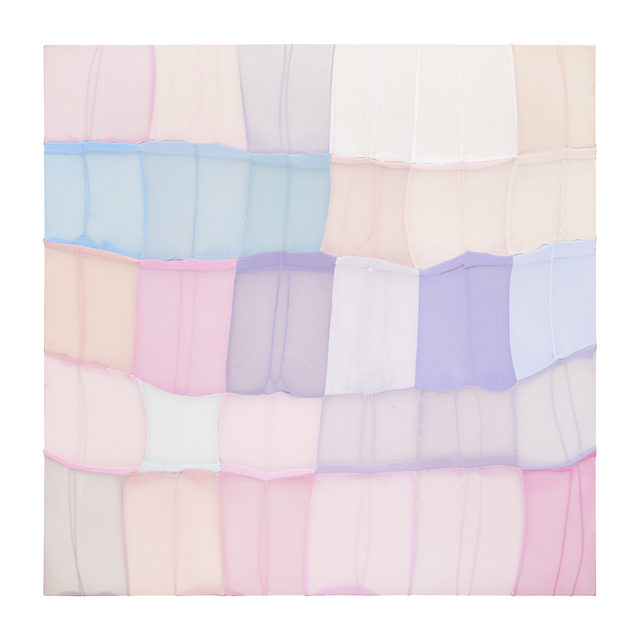 Press Release
As opined by Sean O'Toole in his recent article '10 Young African Artists You Should Know' (Artsy.net), Turiya Magadlela "makes sculptures that want to be paintings". Through tears, exposed seams, and edges, she employs the texture, line and rhythm of abstract painting and sculpture, while also invoking the connotations of different fabrics and objects (correctional services uniforms and beds, 'kaffersheet' and nylon pantyhose) to convey a myriad of meanings.
Magadlela's most recent body of works, Imhuzuko, is double-edged: suggestive of sexual intimacy and at the same time, sexual violence. This delicate balance is achieved through her use of the seams of nylon pantyhose crotches, reminiscent of splayed legs. In Turiya's words, "'U'mhuzuko' can be explained as pain that is tolerable, that is acceptable, and that is meant to be normal... So metaphorically, someone could ask how you are and you would respond by saying 'ngiyahuzuka' – you are going through a tolerable pain. It won't kill you, it's just part of the process."
Also present is a series of works under the title, Kaffersheet, an iteration of which was shown at the Johannesburg Art Gallery from May – July 2015. She began work on this series in 2013 in an ongoing contemplation on the history of incarcerated black South African leaders. Using 'kaffersheet', the traditional white Xhosa cloth and correctional service fabrics, as well as a chaotic tower of prison beds, she tells a story of the prison system and our complex history in subtle compositions.
Follow Artists In This Show