Jeanete Musatti - S/Título
Curated by Ricardo Resende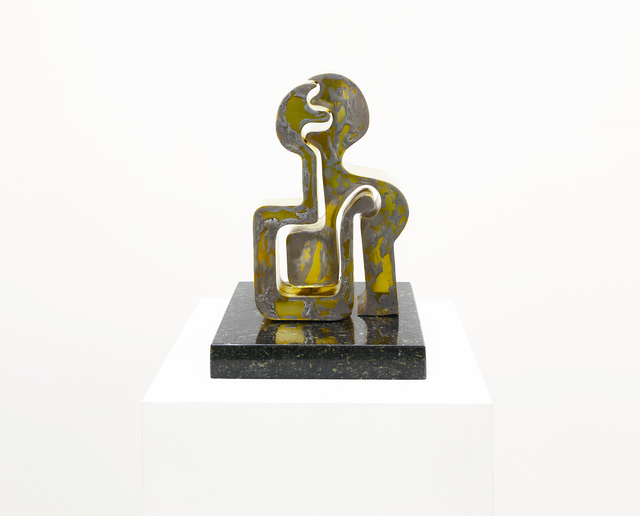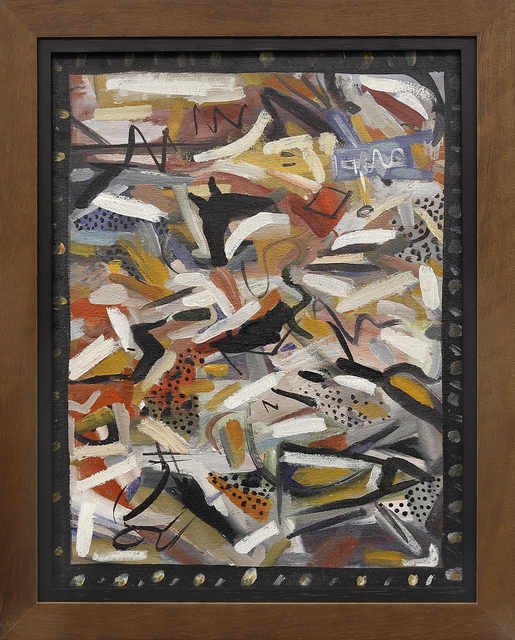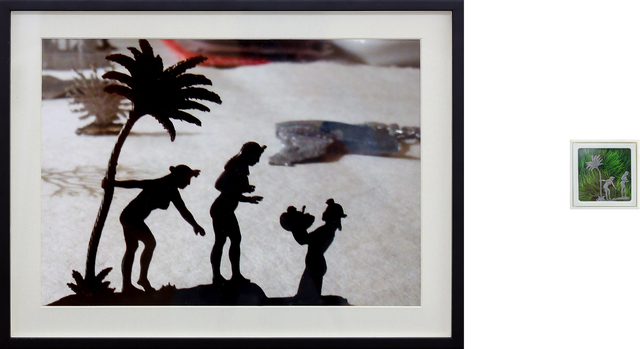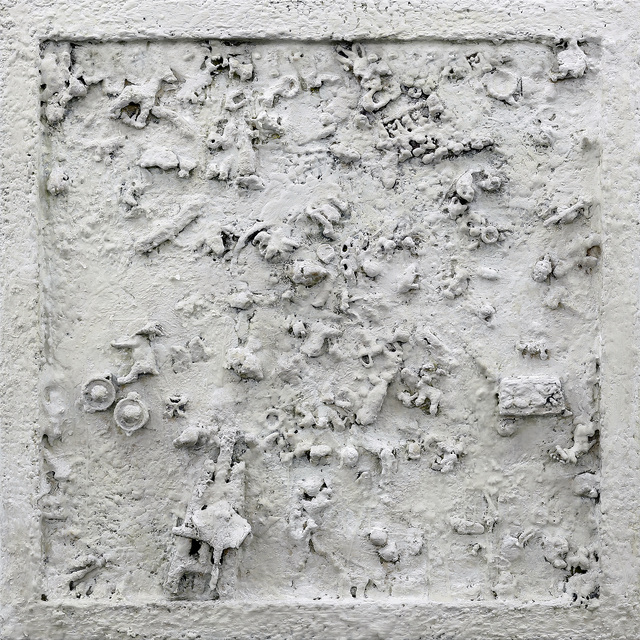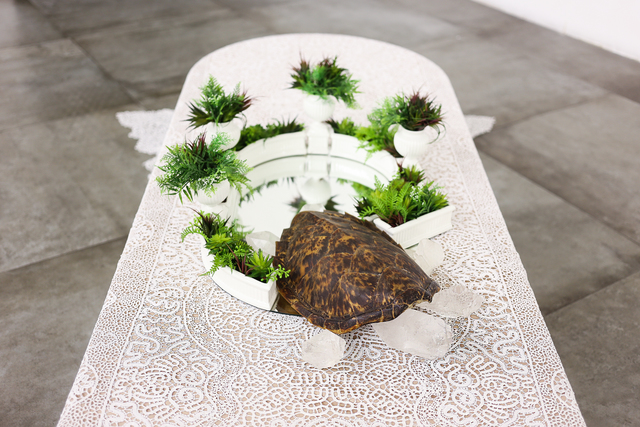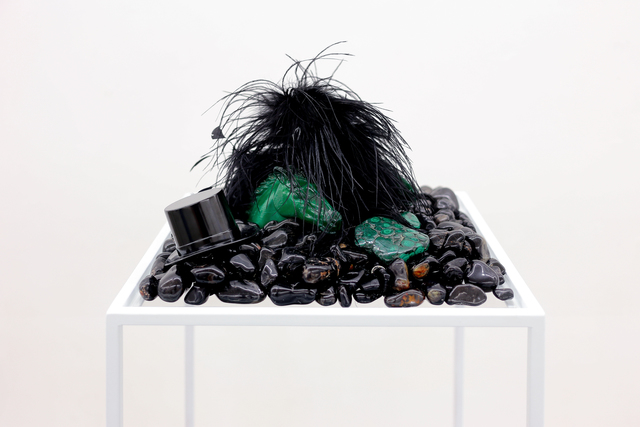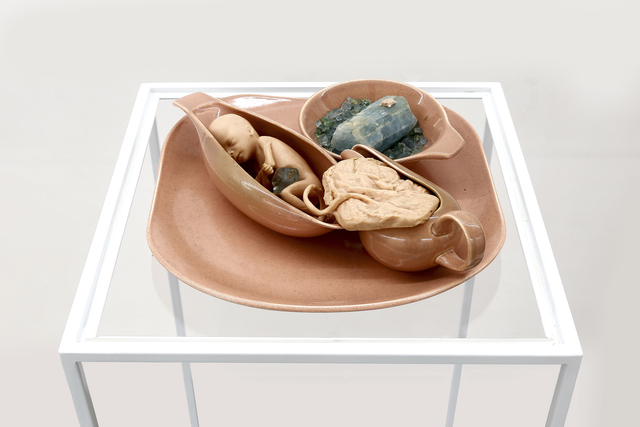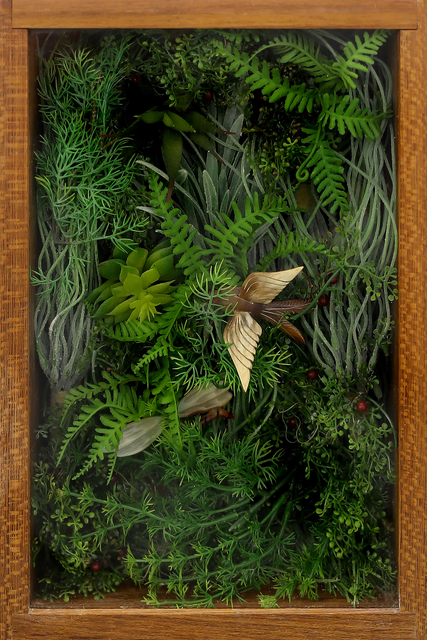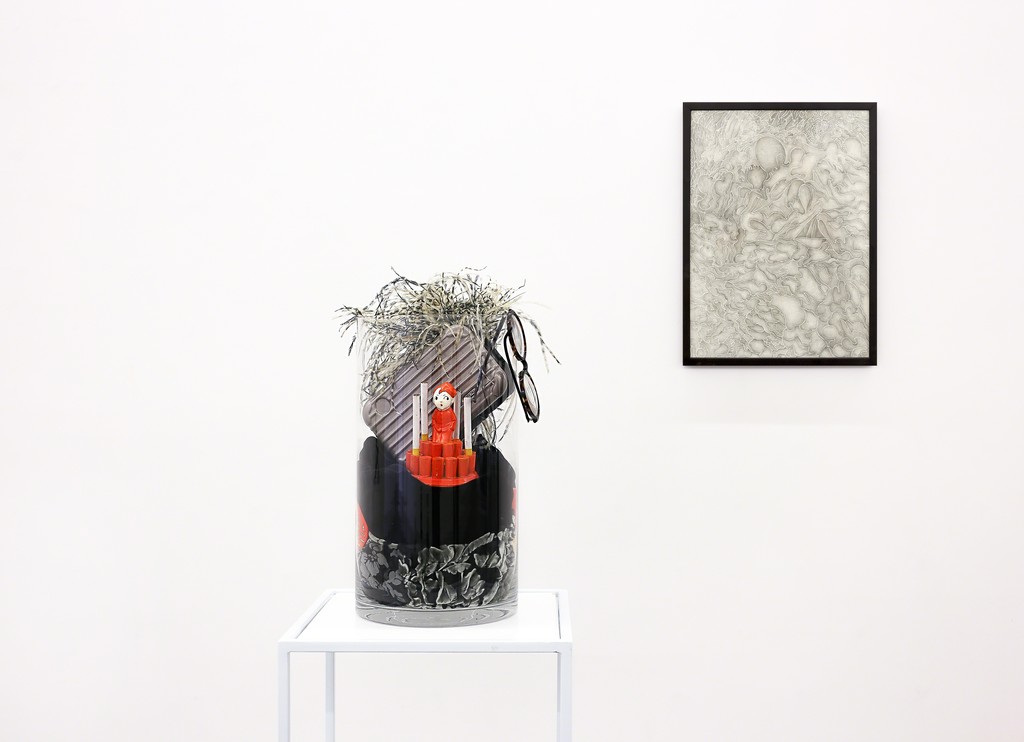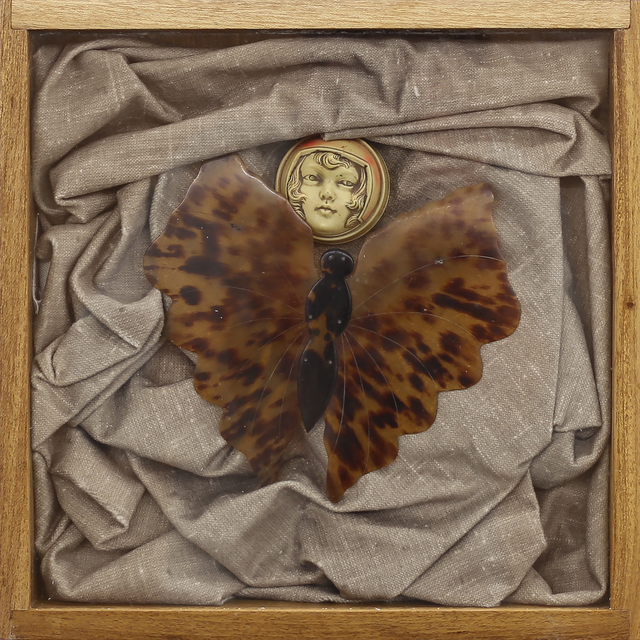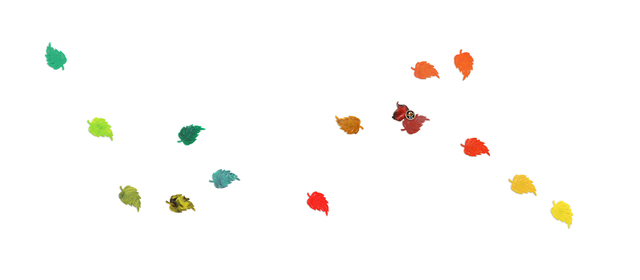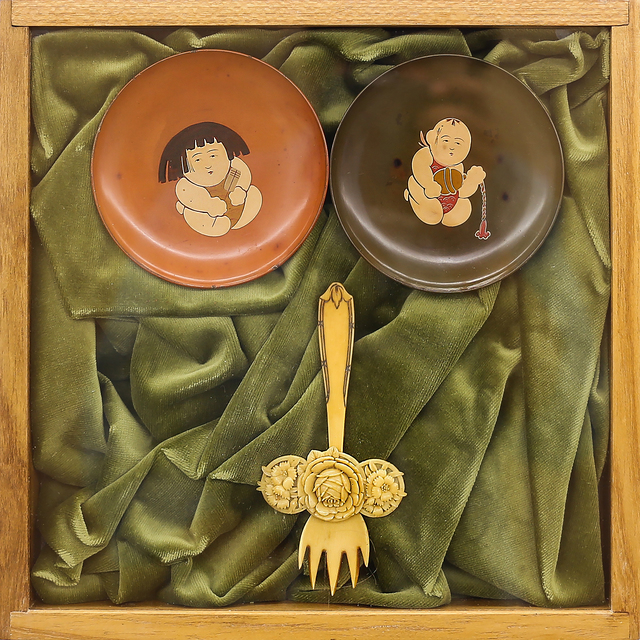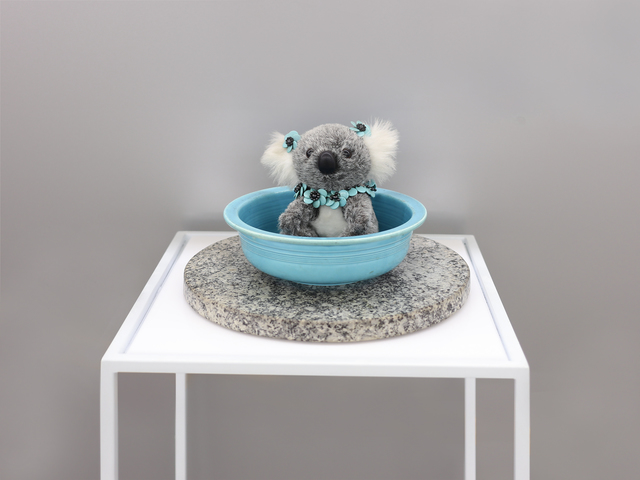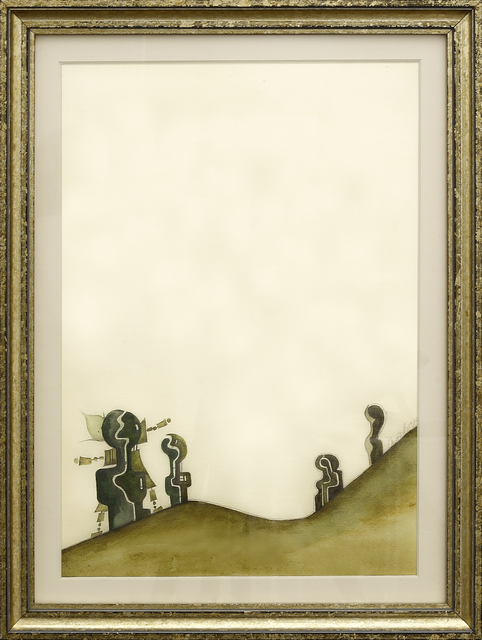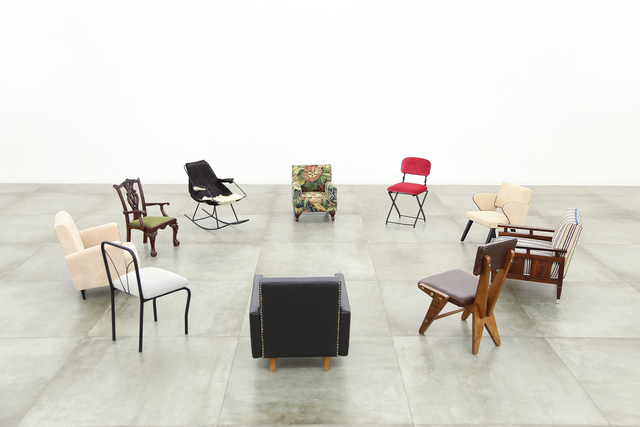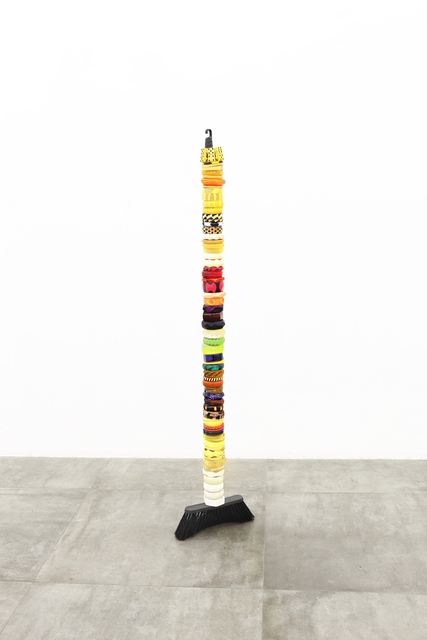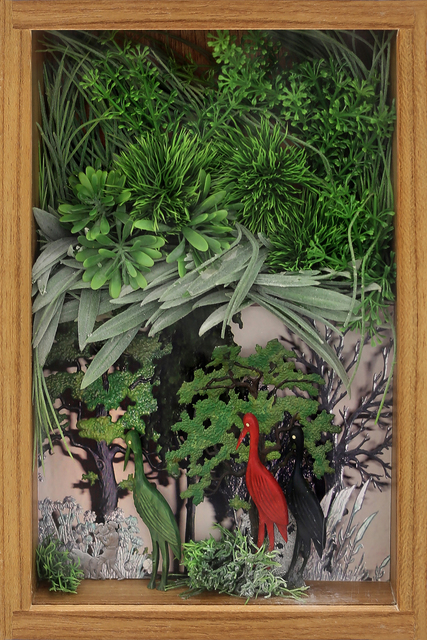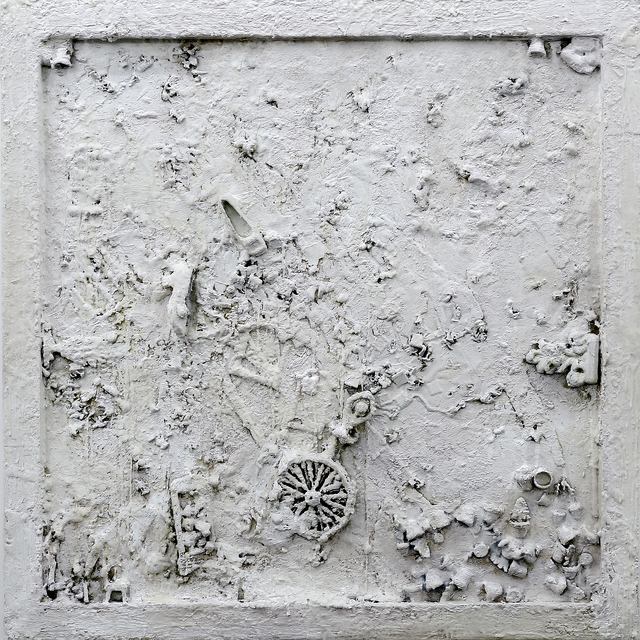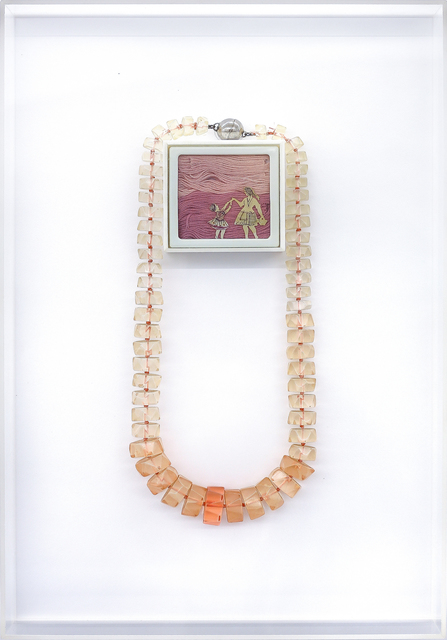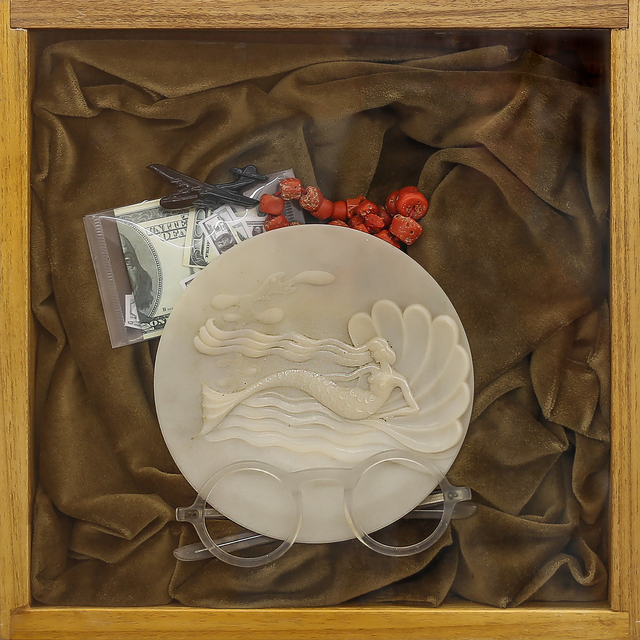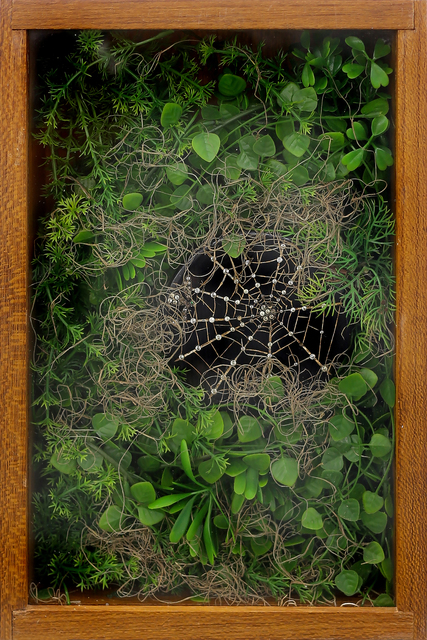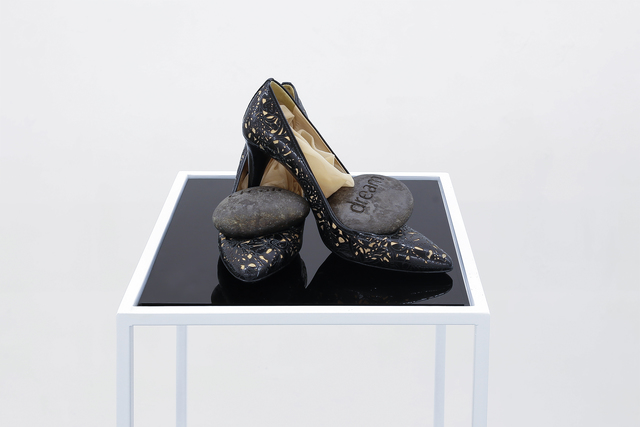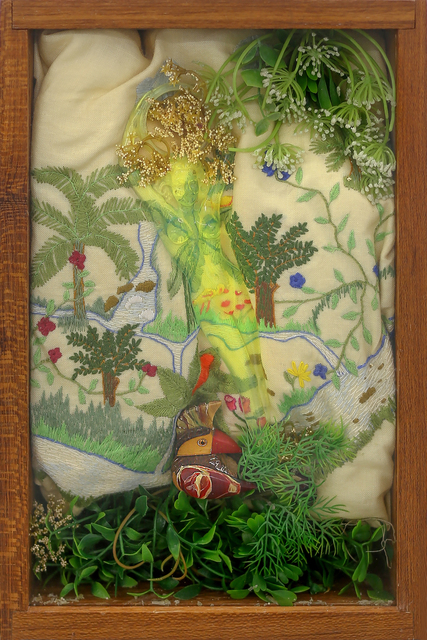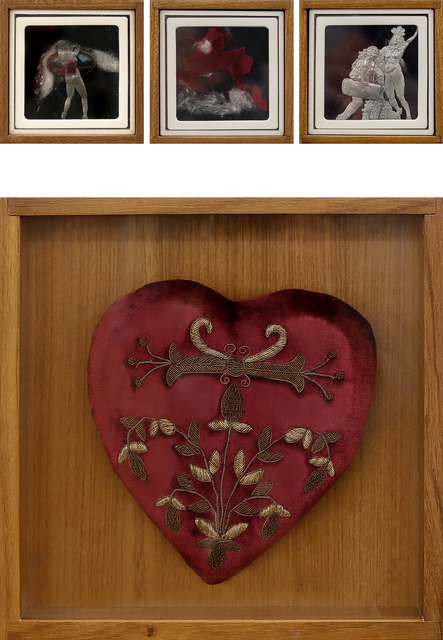 Press Release
Untitled
Jeanete Musatti
Bolsa de Arte Gallery
March 2018
A title non-title for the exhibition by Jeanete Musatti, in the Bolsa de Arte Gallery, is metaphoric as her art work. It is incognito. It is adorable to find in art what we do not understand. The thing that does not simply require thought from the observer about what they see. The artist and her work are like this. They keep misteries one cannot classify. They keep charades to be figured out.
Musatti is a joker woman. Artist of the strangeness. She produces art that does not alllow for classificaion. She makes her work within silence. Nothing more mysterious than being an artistst is to make art. Her work was kept in a Map collection and "hidden" inside her house for decades. And it is with a little part of these Map collection bits that the the N/title was devised and organized by the Sao Paulo Bolsa de Arte.
What is it like to be an artist? What for is it to be an artist? I set this inquiry after watching the ultra sensitive movie Visages Villages, by Belgian moviemaker and multi artist Agnès Varda (1928), together with JR, the French photographer (1983). A movie that opens up windows to the world. In this case, it opens the world up for artists and their odd peculiarities.
There is a moment in the movie in which one of the "characters", a middle-aged man in the cargo train business, sees the covering of his wagons and is taken aback by the sight of photographies by artist JR, depicting parts of Varda all over his wagons and asks himself "what is that?" looking incredulous. One image is a foot and the other are the eyes. The man in his simplicity was unable to grasp this. It did not make sense to him. The strange images covering his wagons for the train driver to carry his cargo.
Agnès Varda answers that this opening to the unknown was the reason why that made room for that action.
Their meeting with the artists and their consent for them to exercise their art onto his wagons had been obtained.
An invention not more than an "outburst of madness" not even figured out by artists, in the words of the multi-artist.
There was no further explanation by Varda in this conversation if not for the chance of an encounter with the man that would justify or motivate the setting in place of those images of aging parts of the bodies by the moviemaker. JR intervenes with a remark. That the train enabled Varda to get to places she would never go to.
In fact, there is no exlplantion for the creative gesture by certain artists. Art may be taken as a trivial thing upon seeing his art pieces. And that is where its transforming power lies and where so plain and profound gestures, as shown in the movie.
It is not the first time that Varda inspires the title that gives away other artist.
In another documentary, and creation is still part of it, about the life trajectory of the moviemaker himself, As praias de Agnès(The beaches of Agnés), Varda appears in the beginning of the movie on a beach where she organized mirrows buried in the sand. An installation in which everything reflected on the exposed parts. It talked to the movie inbetween large mirrrors, before the cameras, that if people were literally open, with their bellies torn, landscapes were to be found in their insides. And, thus, the landscapes to be found within them, would be the ones on the beach multiplied as they scatter around.
A beautiful description of this body shaped neither skin nor flesh or insides, but by landscapes. The spirit of the body is made of remembrances, memories and landscapes through some we pass or some we simply watch.
Would these landscapes be the ones that, once our bellies were opened, release images that would populate the world? Would, then, be it a world of these internal landscapes?
The work by Jeanete Musatti, made up by little landscapes invented in her home atelier daily, cannot have a title. In the first place; they are the same landscapes described by Varda. They are inside landscapes recreated with the things Musatti has gathered over her life. They are lay-out structures that gave form to these small landscapes of situations, of life scenes. They would rather be the simulation of her insides formed by the same landscapes described by Agnès Varda.
And they cannot be classified.
They can be understood as sculptures, maybe installations, objects, paintings drawings or collages. And also as a performance in case we get to see the artist at work in her atelier.
There´s no stop. Like in a dance scene, she moves from one work to another, from one object to another, and keeps moving, like a pendulum in her home atelier. The work is constantly changing. She replaces things, picks pieces from one, puts it in another, from a show window to another stepping on and ever changing, going the extra mile over sleepless nights.
The work has been built up over about fifty years. Wok that bears two distinctive features in its conformation.
On the one side, there is the passion for collecting which leads us to her travelling and accumulater nature. Objects that she finds in the landscapes of the world she visits. They are numberless trips she has taken. And in the conversations with the artist, she brings out memories of details, of facts and the stories and the History behind each object, if not, how she got to experience the encounter with these objects.
Musatti creates narratives to tell us about this encounter with the object. Maybe she makes up stories. There is certain fabulous aspect in her lay-outs.
She mentions historical facts and tells stories or when she describes her drawings and objects, and the rocks, the costume jewelry, the thumbnail figures. All of this she changes in her work. As a matter of fact, she collects, gathers whatever calls her attention and makes her long for. It is a wide diversity of things. Her home is a small monographic museum. A little different from the furniture that would resemble her work. It is also the place where her taste for collection blends in with the works, It is the place where she produces her art.
The exhibition N/Title is only the result of this knowledge of the collectionism in which she collects her own works. She practically keeps all of her production.
What she does is accumulate and assign new meanings to the small things of the world, just like many artists do. Maybe the best example of these accumulators is the Bishop of Rosario. The artist who wished to keep the things of the world around him, doing and undoing fabrics would change into lines. He threaded, embroidered and covered his objects wishing to make up a museum out of them.
Some artists dedicate their lives to pursuit, find and keep things to themselves. In many cases the most diverse things, the most surprising and peculiar or unexpected things. Some of these artists, due to this compulsive desire of storing things, are considered mad. The accumulator, in the view of the so called normal people, would thus be a person with a mental disorder, who is overly wishful. For some who study the case, they would be nothing but artists and their peculiarities. Besides that, one could say, this is a case of a compulsive collector.
When the collector is an artist, transformation may explain why they collect things. When they pick strange things and reorganizes them, He or she assigns it with new meanings, they make art.
Artists as Jeanete Musatti, spent her life chasing fancy objects, sometimes strange, sometimes different. By doing this and store them away in order to further build her private museum which is the gathering of these things. That is where artists create their big office, made of little things with their dancing steps around the house, exhaling the child that exists inside them. Steps that guides them hither and tither, from one to another in order toput them together.
Her speech, when she comments what we are seeing in her drawings and the small installations in the form of mini world, is always wrapped up as a token in the form of a passage by one of her many walking tours of cities she visited during her trips.
Musatti creates scenario-boxes in her narratives. She tells us marvellous things of an enchanting, fantastic and oneiric world. She creates a surreal atmosphere. She brings us close, makes us kneel down to observe this "little worlds" more closely Indeed, they are boxes that allow us to enter these windows, creeping through its slivers.
On the other side, we seee in this exhibition that she is a multi-artist and drawer. She spent her life drawing. They are moments, travels, and other places she visited. They have a surreal and fantastic matrix. Slightly oneiric. These drawings have a lot to do with her learning from Catalan artist Joan Ponç (1927 – 1984).
She drew the formalist organization in the repetition of gestures while listening to music. A mixture os musical knowledge in which she seeks to transfer the rhythms and musical movements onto the paper. The result are "music-based" drawings or with a musical matrix that reminds us of music scores. This series of 29 drawings exposed was accomplished when she was living in London, in the first half of the years 1980.
Taking a step ahead of these two features here pointed out and now shifting to a histographic perspective, there are three reading possibilities. The first key to penetrate the enigmatic universe of the work of Jeanete is Romanticism; the second, Surrealism; and the third, a merger os these two artistic movements in contemporary times.
Effectively, this tripartite conjunction is a determinant of the work by Jeanete, with her characteristic "little installations" that could be seeen as narrative combinations, since they speculate about human and social realities found in the "physical world", the "world we live in". These narrative combinations in fact, deal with the illusion rather than real things.
The art work by Jeanete Musatti tackles the modification of our notion of scale and the fragmentation of time, managing the original handling from near and from far, of the gap placed between the work and the observer, and the void of the exposing space, that starts when it ends. A work piece like that, thus, generates a new dramatic perception of nature and the world as natural forms of knowledge of man´s fate. It is about, therefore, art work as a strong onthological content, in which much unrest, individual and collective, are experessed in a striking manner, full with poetry – a longing for giving permanence to a reality. The works that fleshen out the art work of the artist produce a way to see the totality of things from an angle that puts man at a smaller scaler, in the face of an immense world as well as our notion of the infinite.
The work seems to challenge the spirit of our time. In the recreation of a small world in which we find surreal situations. Upon looking at them, in detail, we are deprived from our ability to distinguish the diference between reality and the looks of things.
The inventive richness of these works seen in the exhibit by Jeanete Musatti N/Title and of many others – an attribute that makes Surrealism one of the references for the reading of Musatti´s work – it may be, at least, and in a minor part, due to two important encounters that the artist had in her youth: the Brazilian Yolanda Mohaly (1909 – 1978), and her abstract and lyric paintings, and the Catalan artist, already mentioned, Joan Ponç. Remarkable representative of Spanish Surrealism. Indeed, these two encounters were key to the background of Jeanete Musatti and determined the paths of her work in the beginning of the years of 1980, when, in a snap move, she drops paintings altogether as well as the initial iron lay-outs in her career that made way for fantastic, surreal, spiritual and symbolic drawings.
From this first phase remain and will remain the rocks with their esoteric and mystic senses. Secret sciences, esoterism, the world of symbolism and magic are core elements for many of the works that are part of the art work by Musatti. Dreams and the oneiric have their central place in the work. That regenerated spiritual body, as we watched the artist´s "dreams".
As early as the end of the years of 1970, the creations by Jeanete Musatti were featured as a great collage of "things". Things that, so to speak, when being, "discovered, organized and articulated" in daily life situations, change into a kind of fragmented narrative of the human condition. It is like every work were part of a still endless history, expressed in the drawings that take a significant part of her exhibition.
At first, the work by Jeanete Musatti is made up overall by drawings, paintings and sculptures, structures of a more rational nature; secondly, and the longest lasting time in her work, that denotes an appeal somewhat intimist and of oneiric situations of rare delicacy, where the artist reveals her sensitivity and mastering of full technical skill as well as the narrative of the work.
Over the more thn fourty years of her artistic trajectory, Jeanete Musatti started drawing as a fundamental expression of her work that bears in its core the observation of time and the collection of little objects.
The rhythmed or music-based drawings, never shwon before, reveal a methodic artist with repetitive gestures that put together a long musical score. They dance. There is a need for meditation and contemplation of life. There is a little pause in her work, a recreation of her inside world.
The gesture itself of the action of drawing is found in the shifts of life scenes of the day-to-day cycle onto the piece of paper, often in small sizes.
They are silent as well, nearly dumb if it were not for the sonority that exhales in the series of expressionist drawings. They do not need words to make sense or even to exist. They are, in themselves and by themslves, narratives of a sensitive look inside and outside ourselves defined by lines and dots, Black and red lines. Black and red dots. Serialization.
The drawings are also poetic cartographies and their rout and existence throughout life. A kind of archive such as the pages of a magazine.
The drawings, her show windows and lay-outs are a great archeological and anthropological archive that has always been there, since the beginning: a small archive museum of curiosities, transformed into art.
Things kept in the memory and experiences – plastics, aesthetic or sensorial –, in which the whole is organized in a way such as to make up a magnetized artistic field.
Jeanete Musatti collects, groups up data (objectos) and vestiges (texts and images) of her passage through the world. By proceeding so simply, the artist seems to attempt to get into terms with the wish to create, as described by Elisabeth Roudinesco, an "absolute archive", of these kinds of things that fill the world, that catch our eyes.
Ricardo Resende
Curator and art critic
Bispo do Rosario Contemporary Art Museum
Marcos Amaro Foundation
Follow Artists In This Show