Dare You To Look: Radical Realizations in Portraiture
In collaboration with UHAI EASHRI, Burning in Water Art is pleased to present the group show, Dare You To Look: Radical Realizations in Portraiture, as the inaugural exhibition of our new gallery space at 317 10th Avenue in New York City. Dare You To Look highlights a collection
Nov 19th, 2015 – Feb 24th, 2016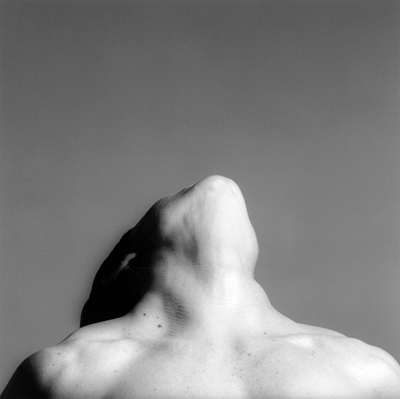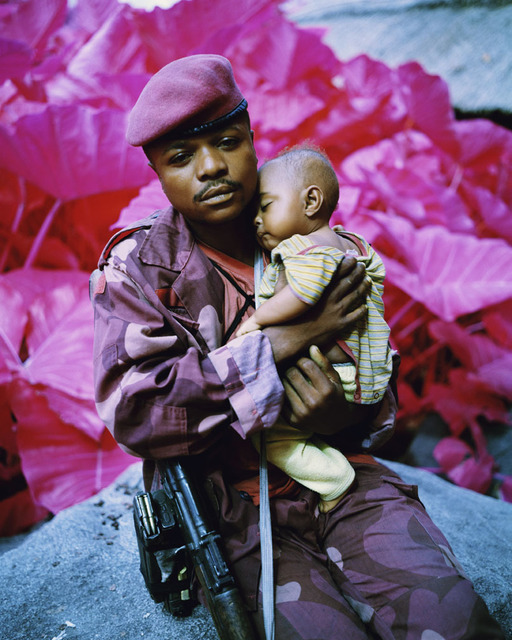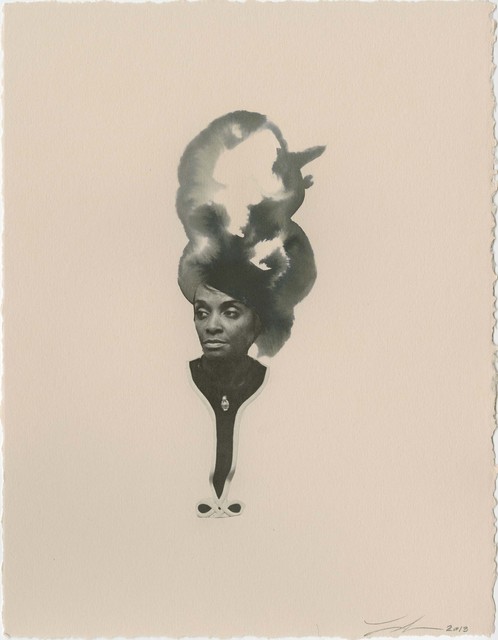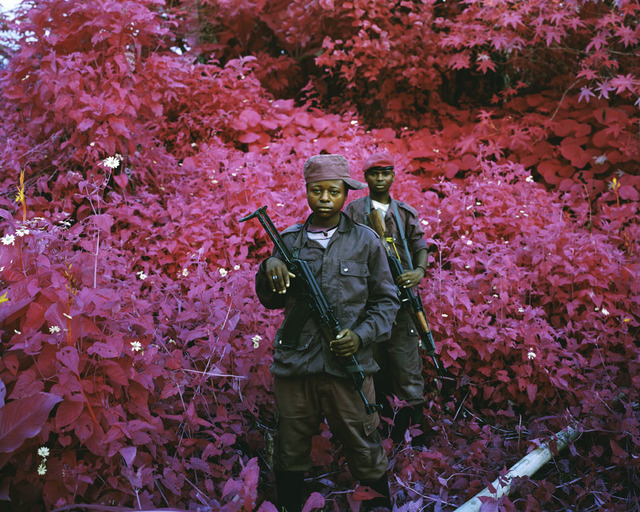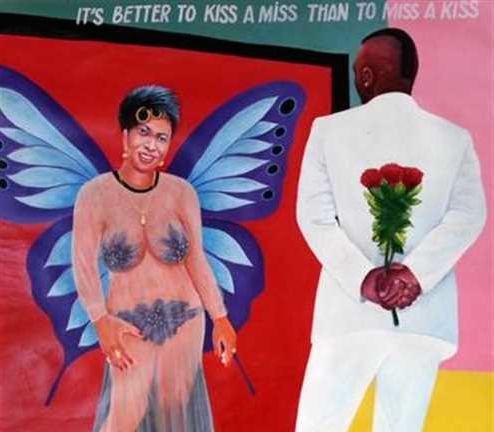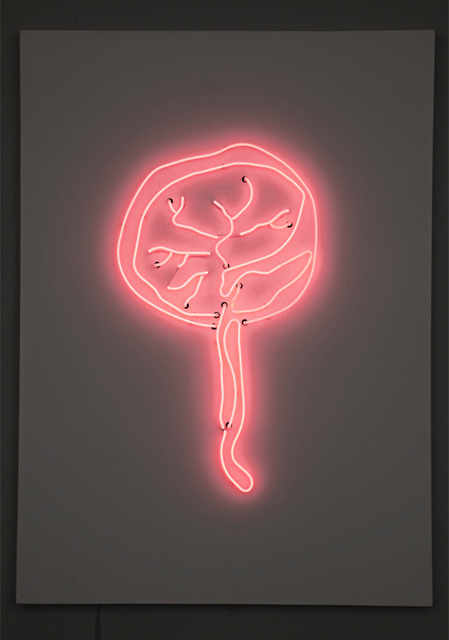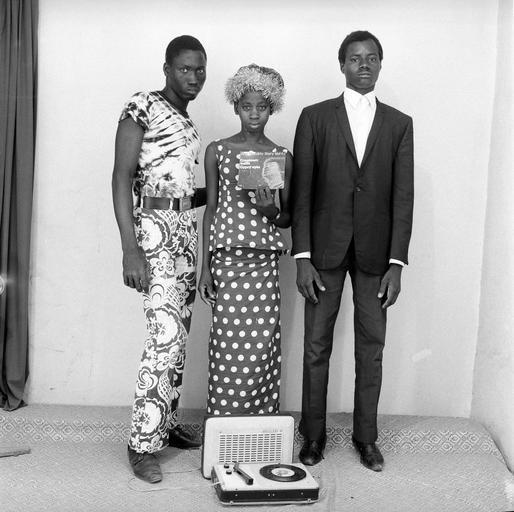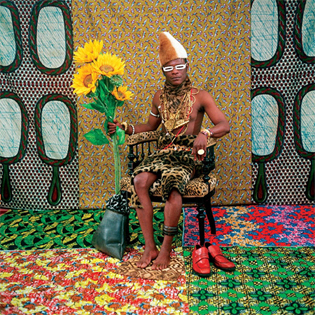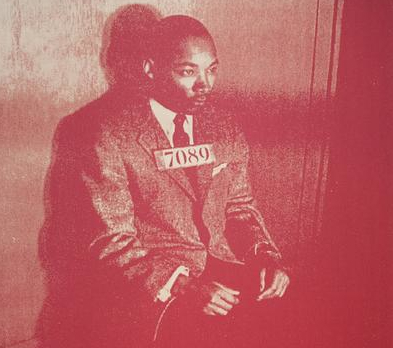 Press Release
DARE YOU TO LOOK:
Radical Realizations in Portraiture
Curated by Alexandra Giniger
November 19, 2015 - January 9, 2016
Opening reception: Thursday, November 19, 6-8:30pm
Burning in Water Art, 317 10th Ave, NYC.
Nan Goldin, Bangkok, 1992. Unique cibachrome print.
In collaboration with UHAI EASHRI, Burning in Water Art is pleased to present the group show, Dare You To Look: Radical Realizations in Portraiture, as the inaugural exhibition of our new gallery space at 317 10th Avenue in New York City.
Dare You To Look highlights a collection of works by a diverse range of artists who embrace portraiture and figuration to explore expansive representations of identity. The exhibition includes works by Zoë Buckman, Chéri Chérin, Samuel Fosso, Nan Goldin, Robert Mapplethorpe, Richard Mosse, Wangechi Mutu, Shirin Neshat, Chris Ofili, Chéri Samba, Malick Sidibé, Lorna Simpson, Mickalene Thomas, and Russell Young.
• • •
In a 1929 Nigeria increasingly overwhelmed by an oppressive British colonial regime, a group of women decided to take a stand against the invading government. In an incredible moment of revolutionary protest that catalyzed what is now remembered as the Women's War, a collective of Igbo and Ibibio women united to disrobe en masse during a demonstration in the commercial city-center of Aba.
Reflecting upon the action of these women in their essay, The Body Politic, curators Chika Okeke-Agulu and Okwui Enwezor identify the protest as a powerful example of biopolitics, where presentation of the body is used to assert the fundamental, inalienable humanity of the individual in the face of discrimination and repression. These women, the authors suggest, utilized their bodies as the medium to express a performative statement through which they fashion their own iconography of resistance:
"The specificity of the Aba women's revolt through the figure of the naked body generates a counter-politics, namely the politics of a body which seeks to mark itself as sacred, as untouchable, and therefore challenges the machineries of power and violence…"
The artworks selected for Dare You To Look envision both radical representations of the body and conceptions of self to realize such iconographies.
A recipient of the Golden Lion Award for Lifetime Achievement at the Venice Biennale (2007), Malick Sidibé is a seminal figure in contemporary West African art. In 1958, Sidibé opened his eponymous studio, Studio Malick, in the city of Bamako. After Mali achieved independence in 1960, Bamako became the capital and emerged as a vibrant cultural and artistic center. Working in both the studio and in Bamako's streets, on its beaches and within its famed music clubs, Sidibé captured a period of post-colonial pride and optimism, along with a robust cultural syncretism characterized by a fusion of European and indigenous elements in music, fashion, and dance.
In the Central African Republic, Samuel Fosso built upon the artistic legacy of West African studio portraiture associated with Sidibé and Seydou Keïta. At the improbable age of 13, Fosso founded his own photography studio in the capital city of Bangui. Drawing upon Keïta and Sidibé's extensive use of props and textiles for both their decorative and symbolic value in the studio setting, Fosso began to experiment widely with self-portraits in the mid-1970s. Initially pursuing this work at night, using film left over from the day's commercial shoots, Fosso soon pushed beyond established notions of self-portraiture by enhancing the performative aspect of his practice and using his own body to portray a wide array of characters. He subsequently gained international renown for his Tati series of works (represented here by Le Chef qui a vend l'Afrique aux colons), in which Fosso actively eschewed gender or racial limitations by inhabiting his characters.
Concurrently, the Zaire School of Popular Painting emerged as a dynamic artistic movement, with Chéri Samba and Chéri Chérin as key members. Crystallized around the Kinshasha studio opened by Chéri Samba in 1975, the artists of the Zaire School drew upon popular graphic imagery—particularly that of posters and billboards. Despite their stylistic debt to commercial sign painting, the Zaire school artists aggressively confronted social issues, particularly those involving politics, sexuality, and gender, often including polemical text in their paintings in varying combinations of Lingala, French, and English. Alternating between humor and critique, the Zaire School artists viewed themselves as engaged in popular commentary aimed at society at large, rather than a narrowly-construed fine art audience. Samba overtly declared this position in the 1980s, when he began to formally identify himself as Chéri Samba: Artiste Populaire. Samba's 1997 painting, Qui Avenir pour Notre Art?, exemplifies his increasingly personal approach in later works, when he began to integrate self-depictions into his imagery. In Qui Avenir…, Samba renders himself as a contemporary African artist in fraught dialogue with the legacy of European modernism and its supposed affinities with "primitive" art, as embodied by Pablo Picasso.
Throughout her career, Nairobi-born, Brooklyn-based artist, Wangechi Mutu has employed varying modalities in examining the role of the body in formulation of identity. By focusing on notions of mutability and hybridity, Mutu both emphasizes the constructed nature of identity and points toward alternative possibilities for self-definition. Touching upon the aesthetic of Afrofuturism, she alludes to evolving states of being with fantastic imagery and visual references to science fiction. The centrality of the body, human need, and consumption are themes that Mutu addresses in work such as her 2011 installation, Exhuming Gluttony: Another Requiem, first presented at Guggenheim Bilbao, and her 2013 animation, The End of eating Everything, featuring Santigold as an insatiable creature, devouring her way towards her own demise. Mutu's dazzling Second Born (2013) addresses the themes of gender, sexual identity, maternity, and the depiction of the Black female body that animate much of her work.
Also based in Brooklyn, Mickalene Thomas has employed portraiture as her primary approach for considering and reformulating the image of the Black woman. Featuring a vibrant combination of media, including photographs, textile, enamel and rhinestones, Thomas blends a diverse set of influences, including European Modernism, American Pop Art, African textiles, Cubism and the visual imagery of the Black Power movement, into her own singular style. Her most personal works stress highly individualistic manifestations of feminism, the fluidity of gender identities, and maternalism. In 2009, Thomas painted the first commissioned portrait of Michelle Obama, which is now in the permanent collection of the National Portrait Gallery, Washington, DC.
The 2014 winner of the Deutsche Borse Photography Prize, Irish photographer Richard Mosse has garnered international acclaim for his series of photographs from the Democratic Republic of the Congo: Infra and The Enclave. For Infra, Mosse utilized an antiquated film, Kodak Aerochrome, which was originally used for the purposes of reconnaissance by the US military in an era prior to modern satellite imaging. The Aerochrome film has the unique property of registering plant chlorophyll—seen by the human eye as shades of green—in vivid hues of pink and red. Mosse's works reconstitute the botanical landscapes of the Congo, along with its military uniforms and equipment, in a blaze of infrared colors. The resulting images of conflict-ridden locales are both achingly beautiful and profoundly unsettling. Now practicing in New York and Berlin, Mosse represented Ireland at the 2013 Venice Biennale.
British artist Zoë Buckman adopts an intimate, probing approach to cultural, racial, and sexual identities in her work. Born and raised in East Hackney, London, Buckman explores the tensions between her love of hip hop culture and her self-identification as a feminist in her acclaimed series, Every Curve. The neon sculpture Untitled 7 is part of the artist's Present Life series, inspired by her experience giving birth to her first child. Buckman's work was recently featured in the exhibition Young, Gifted and Black, curated by the artist Hank Willis Thomas at Goodman Gallery in Johannesburg, South Africa.
The group exhibition Dare You To Look: Radical Realizations in Portraiture is on view at Burning in Water Art from November 19, 2015 through January 9, 2016. A portion of the proceeds from this show will benefit Free Arts NYC & UHAI EASHRI.
Alexandra Giniger, Curator
Barry Thomas Malin, Burning in Water Art
Burning in Water Art is a purpose-driven contemporary art initiative highlighting the work of emerging to mid-career artists. Burning in Water also supports the development of the artistic voices of the future through its partnership with the non-profit organization Free Arts NYC, which provides arts education and mentoring services to under-served children in the New York city area.
UHAI EASHRI is an indigenous activist fund based in Nairobi, Kenya that provides resources to support work around issues of sexuality, health, and human rights in the Eastern African region. They are the largest provider of grants to lesbian, gay, bi-sexual, transgender, and intersex (LGBTI) individuals on the African continent. UHAI supports the movement for social and political change in the region through advocacy and outreach, direct grant-making, and institutional capacity development.
Burning in Water Art Press Contact
317 10th Ave Barry T. Malin
New York, NY 10001 Principal, Burning in Water Art
burninginwaterart@gmail.com
Gallery hours: 11 am – 6 pm, Tues. – Sat
www.artsy.net/burning-in-water
www.facebook.com/BurninginWaterArt
@BURNING_IN_WATER_ART
#DAREYOUTOLOOK
.
Follow Artists In This Show