C&K Galerie
VOLTA13
one-man-show Said Baalbaki: Mon (t) Liban
VOLTA13
Jun 12th – 17th 2017
Booth D05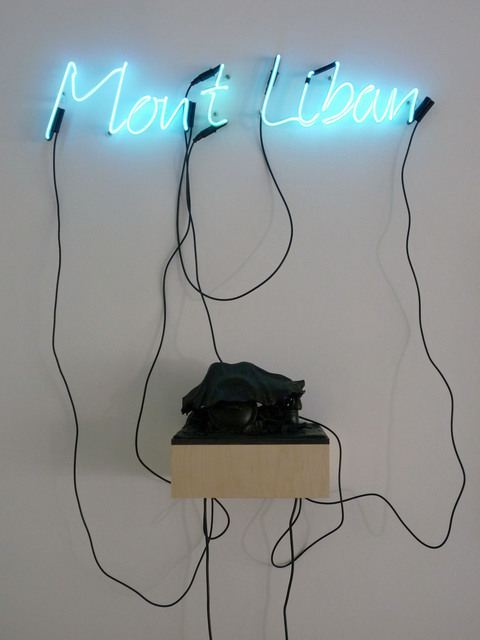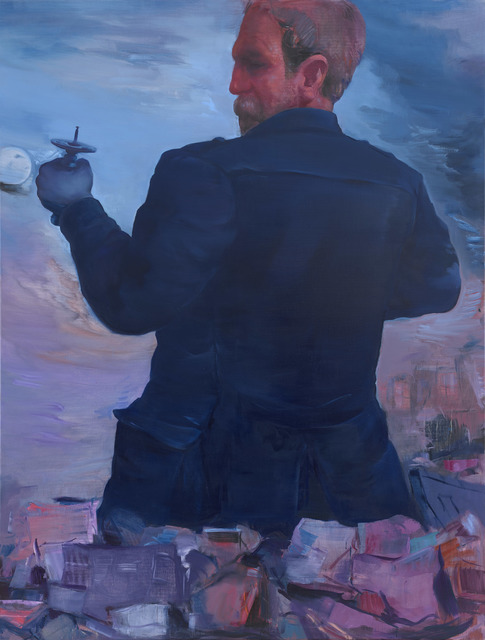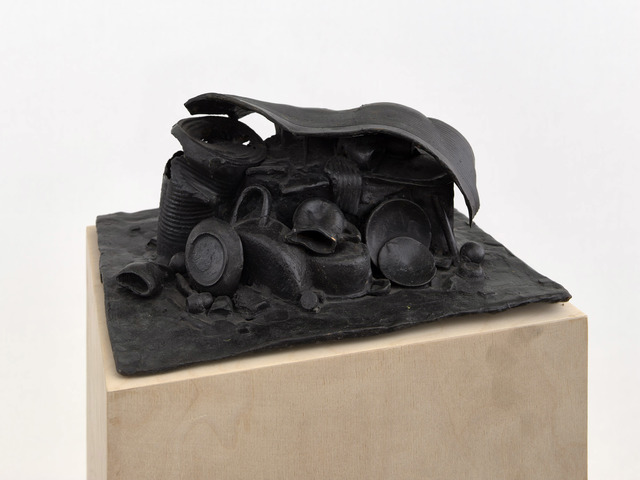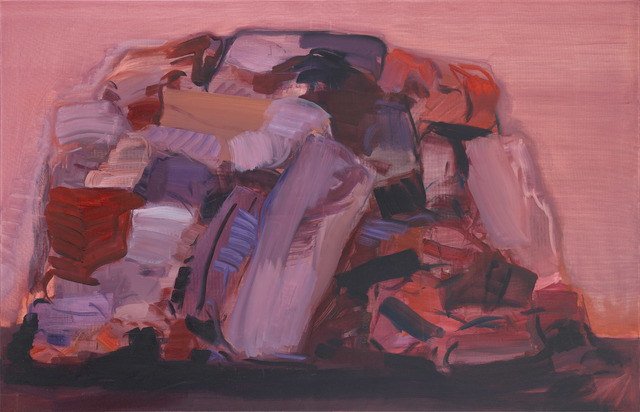 Press Release
At the VOLTA 13 in Basel, we present the German-Lebanese artist Said Baalbaki in a one-man show. In his installation "Mon(t) Liban" he combines the picture "Le Bilboquet" with various motifs and media in the series "Mon(t) Liban" to create a politically charged overall vision.
As in Francisco de Goya's "Colossus" (1810), the monumental back figure in "Le Bilboquet" appears as a menacing power. Said Baalbaki uses the traditional wooden game of ball and cup (Bilboquet) as a metaphor for destruction and violence, which were the determining factors of his everyday life as a child and teenager during the Lebanese Civil War. This experience is shown in recurring motifs such as uniforms, boots, belts, bombed cities and the debris mountains of the "Mon(t) Liban" series. They express the dichotomy between destruction and flight on the one hand and the scenic perfection of his homeland on the other. The beauty of the mountains of Lebanon is recollected by the presentation of an etching from the 19th Century.
In addition, he isolates and abstracts everyday objects such as suitcases, transistor radios, garments and belts, which become an encapsulation of colour surfaces as well as image-defining motifs or, like the belt, as a bronze object to cipher our world and remember. Things gain a life of their own in the works of Baalbaki, which go far beyond their real meanings. Above all this, the letter Mon(t) Liban reads with the flickering "t" like a comment on the everyday reality in Beirut, in which a constant power supply is not an everyday luxury.
Said Baalbaki (born 1974 in Beirut), lives and works in Berlin, commutes regularly between Berlin and Beirut and stands in many ways as a mediator between the Orient and the Occident. He studied at the Beaux-Arts Institute in Beirut, at the Khalid Shoman Foundation, Darat al Funun in Amman with Marwan (Summer Academy), and 2002-2005 at UdK Berlin, where he graduated from the masterclass of Burkhard Held. From 2006 to 2008, he graduated from the Institute of Art in the context of the UdK with a Master of Arts degree in which he deepened the location of artistic work in a social context.
As an artist in residence, he works at the studio on the roof of the Federal Foreign Office in Berlin until the end of July 2017, an in-house residency programme in cooperation with the Galleries Association of Berlin (LVBG). Collections et al: Barjeel Art Foundation, Sharjah, United Arab Emirates; British Museum, London; Fondation Louis Vuitton, Paris; Collection Solidere, Beirut; Sursock Museum and Saradar Collection, Beirut; Collection Till Richter Museum, Buggenhagen, Germany as well as in international private collections.
Follow Artists In This Show