Marie Caroline Hominal
We are pleased to announce, in collaboration with the Chalet Society, the performance "The Triumph of Fame" from the Swiss artist Marie Caroline-Hominal, curated by Marc Olivier Whaler
Apr 7th – 9th 2016
São Paulo, Rua Chabad, 61 Jardim Paulista
Map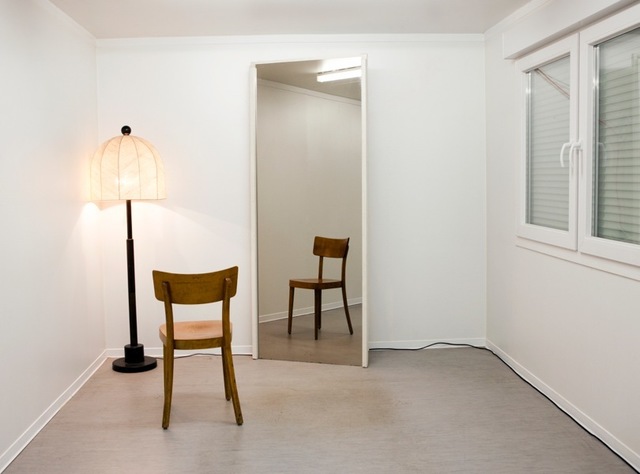 Press Release
We are pleased to announce, in collaboration with the Chalet Society, the performance "The Triumph of Fame" from the Swiss artist Marie Caroline-Hominal. The exhibition is based in one of a collection of six poems by Petrarch (1304-1374) titled "I Trionfi", which describe the phases of life by opposing virtues in duels: Fame wins over Death but is defeated by Time and Eternity. Beyond the scenery, wellcomes Marie-Caroline Hominal one guest at a time. In this performance she strips down the codes of theatrical artifice in a phantasmagorical and intimate one-to-one encounter.
Performances: 7th/8th/9th April 2016
duration: 15 minutes.
Concept, text & performance Marie-Caroline Hominal
Curated by Marc Olivier-Whaler
Production
 MadMoiselle MCH association - Genève www.madmoisellemch.com
Dates (year of creation 2013)
2013 : RIAD festival Dunkerque (FR), Territori festival Bellinzona (CH)
2014 : Dampzentrale Bern (CH) / Phönix Theater Steckborn (CH) / ADC theater Geneva (CH),
Alhondiga Bilbao (ES) / festival Latitudes Contemporaines Lille (FR) / Mikser festival Belgrad (SE), Theaterspektakel Zürich (CH) / Avant-Art Festival-Wroclaw (PL)
2015 : Under the Radar New-York (USA) / Everybody's an Ocean Santa Cruz Museum of Art & History curated by Justin Hoover - Santa Cruz (USA) / Chalet Society Paris-at Del Vaz Projects curated by Patrick Steffen - Los Angeles (USA) /Swiss Dance Days Gessnerallee - Zürich (CH), Centre Cultural Suisse Extra Ball-Paris (FR), Actoral Marseille (FR), Williams College (USA), Euro Tanz Leipzig (DE).
Marie-Caroline Hominal is a dancer, choreographer and performer currently based in Geneva. Her practice includes video, songwriting, music, choreography, and performance. She received her dance education at the Schweizerische Ballettberufschule in Zurich and at the Rambert School of Ballet and Contemporary Dance in London, where she joined the National Youth Dance Company. She has collaborated with François Chaignaud, with whom she created Duchesses (2009), Clive Jenkins, Cristian Vogel, and visual artists Kim Boninsegni, David Hominal and Delphine Coindet. Recently,she has developed miniature one-to-one performances such as Hôtel Oloffson (2013) and Le Triomphe de la Renommée (2013), as well as full length performances such as Ballet (2014), Patricia Poses by the Pop Machine (2011) and the live concert performance Silver (2013). As a dancer she has worked with the Tanztheater Basel, Irène Tassembedo, Blanca Li, Gisèle Vienne, Gilles Jobin, La Ribot, and Marco Berrettini. She was a guest performer for Human Writes by William Forsythe and B.O.B. by Dick Wong. Since 2008, she has been showing her work, in both theaters and galleries, among other cities, Basel, Belgrade, Berlin, Beirut, Bilbao, Bogotá, Bruxelles, Chicago, Dresde, Genève, Los Angeles, New York City, Paris, Rome, San Francisco, Santa Cruz, Santiago de Chile, Varsovie, Wroclaw, Zagreb, et Zürich.
Marc-Olivier Wahler (born 1964, in Neuchâtel, Switzerland) is a prominent international curator and contemporary art critic and art historian. Currently, he is the Director of Chalet Society, Paris. He is the former Director of Palais de Tokyo, Paris, the Founding Editor of Palais/ magazine, the former Director of the Swiss Institute, New York, and the Co-founding Director of the CAN Centre d'art Neuchâtel, Switzerland.
Follow Artists In This Show