"Atalaya" A project by Nicolás Aracena Müller
The Atalaya collection is Nicolás Aracena Müller's impromptu carpentry project. Aracena Müller repurposes abandoned materials to create series of unique furniture pieces.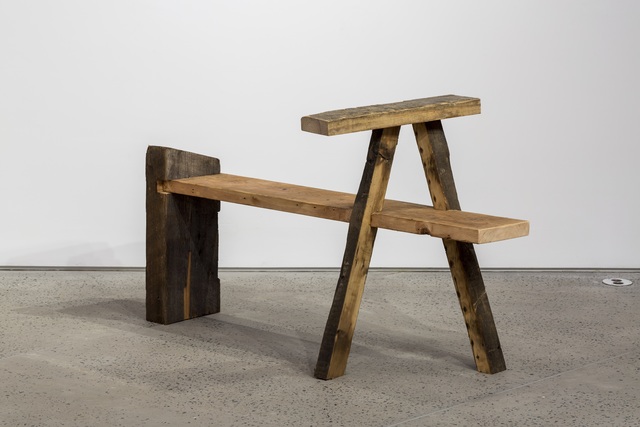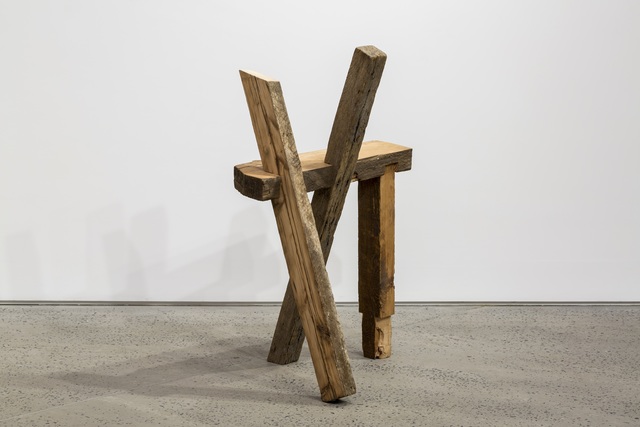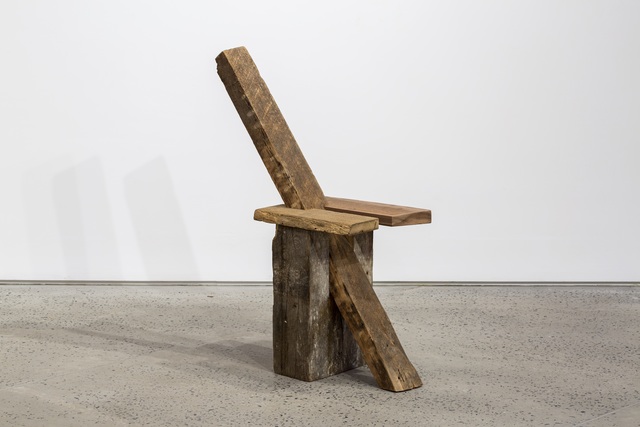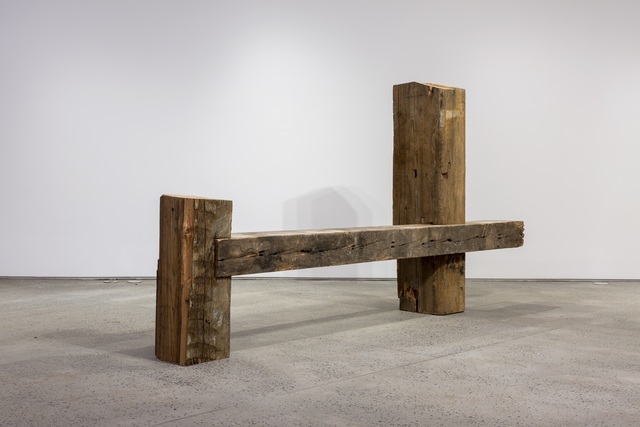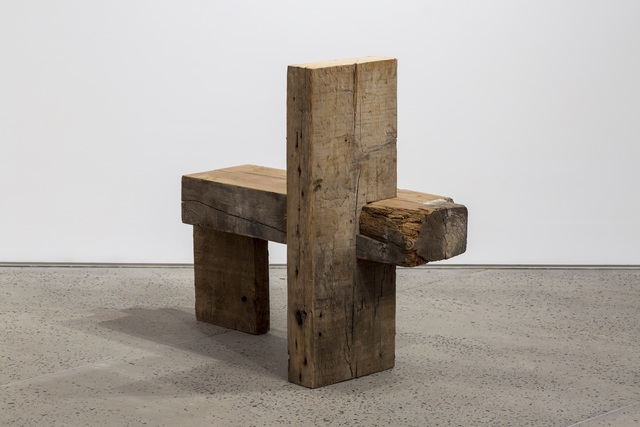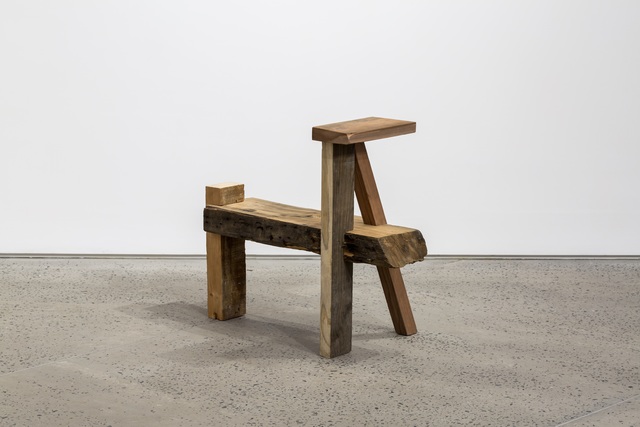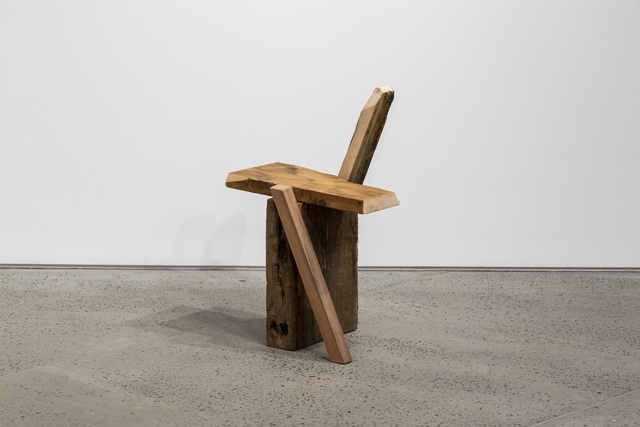 Press Release
For Immediate Release:
CHAMBER CAPSULE #3:
ATALAYA, A PROJECT BY NICOLÁS ARACENA MÜLLER
Performance: July 27th through August 6th, 2015
Opening reception: August 7thth, 6:00 PM to 8:00 PM
CHAMBER, a design gallery and boutique in New York City, is pleased to present Atalaya, a performance project and exhibition by Nicolás Aracena Müller exploring contemporary design and fabrication. Offering a unique voice within the sphere of design, objects, and art, CHAMBER was founded by Juan Garcia Mosqueda and opened in September 2014 to wide critical acclaim.
During gallery hours on JULY 27TH THROUGH AUGUST 6TH, Aracena Müller will be using Chamber's space as a studio, making works with scraps of wood he has found across New York City. Aracena Müller's process will be visible through the gallery windows, and the artist will be available to interact with the public throughout the process. From August 7th the Capsule collection will be on display as an exhibit show.
The Atalaya collection is the first project of ARMÜ, the Chilean studio founded by Nicolás Aracena Müller, under the concept of "Improvised Carpentry," or "(Improv-Carp)." Aracena Müller uses the urban landscape as canvas and research material, exploring and reacting to his surroundings in order to express his perspective of our daily built environment.
For 10 days, Nicolás Aracena Müller will transform CHAMBER into a designer's studio. Working under the constraints of a West Chelsea gallery space in full operation but with the opportunities offered by New York city's urban landscape, Aracena Müller will 'improvise' a series of Atalaya furniture pieces that will be presented to the public during the process and after completion. The general public is welcome and encouraged to interact with Nicolás and engage in conversations not only about Atalaya but also on overall issues surrounding fabrication and what it means to be a contemporary designer and maker.
The group of finished works will be added to as Aracena Müller completes them, creating a gradually evolving visual presentation. Also on view at CHAMBER will be Aracena Müller's set of self-fabricated hand tools, as well as a video that will act as Aracena Müller's visual journal, offering a deeper look into the ideas behind his work.
Aracena Müller joins a list of emerging and established designers and artists who have showcased their work at Chamber including Formafantasma, Dirk Vander Kooij, Piet Hein Eek, Maarten Baas, Nacho Carbonell, Tord Boontje, Tom Dixon, Gijs Bakker, Alessandro Mendini, Aldo Bakker, Wim Crouwel, Sagmeister & Walsh, Alex Lin, Neil Denari, Nathalie du Pasquier, Gala Fernández Montero, Sung Jang, and more.
www.chambernyc.com
ENDS
NOTES TO EDITORS
FOR ANY PRESS ENQUIRES PLEASE CONTACT PURPLE:
Tel. +1 212 858 9888
Georgia Wright Georgia.Wright@PurplePR.com / 646 262 9545
Kimberley Brown Kimberley.Brown@PurplePR.com / 646 745 4142
ABOUT NICOLÁS ARACENA MÜLLER
Nicolás Aracena Müller is an architect and a carpenter. He graduated from the Catholic University of Santiago in 2010 after studying at the Technical University of Berlin for 8 years. In 2008, he founded the design studio Losgogo, and is now the force behind ARMÜ: an architecture, design, and carpentry project, which has been involved in interior design and furniture commissions for young Chilean businesses. His work has been published and shown both locally and internationally.
ABOUT ATALAYA and (IMPROV-CARP)
(Improv-Carp) was conceived during a visit to a former barrack, now known as the Atalaya Playa Ancha warehouse in Chile. In this location, among the many abandoned scraps found within piles of sawdust, Aracena Müller created a series of chairs. Using the principles of improvisation, the found material is not altered, but suggests the design itself. The concept behind Atalaya is that, instead of modifying the wood following a predetermined conception, Aracena Müller conceives an improvised building system through cuts and joints that generates different functional objects such chairs, stools and tables.
This building system presents a two-fold pursuit: the maker's search for particular locations to discover each individual scrap, and the user's search for product functionality once the objects are finished. Atalaya challenges existing forms associated with furniture typologies by leaving their functionality open, offering users the ability to improvise on their specific use.
The use of found and unfinished materials is paramount to the project and is in direct opposition to the construction quality of the furniture. Atalaya is made using glued dowel joinery and refined carpentry joints. The materials used are rustic pieces made from high-quality wood such as oak, coihue, raulí, mañío and Oregon pine. The dichotomy between roughness and skilled labor is evident throughout the entire series.
ABOUT CHAMBER
CHAMBER is a boutique of one-of-a-kind, rare and limited edition objects of design and art. Founded in 2014 by Juan Garcia Mosqueda and located in New York City, Chamber takes the Renaissance-era "Cabinet of Curiosities" as its inspiration. The gallery aims to be a twenty-first century reliquary for unusual objects, as well as a platform for design experimentation. As a central part of its program, an artist or designer is chosen to curate an entire collection, bringing their unique viewpoint to Chamber through specially commissioned works and rare and vintage items.
www.chambernyc.com
Follow Artists In This Show