CHARBON art space
Fine Art Asia 2018
For this year's fair CHARBON exhibits 16 photographs depicting the work of two artists : Antoine D'Agata and Emmanuel Monzon.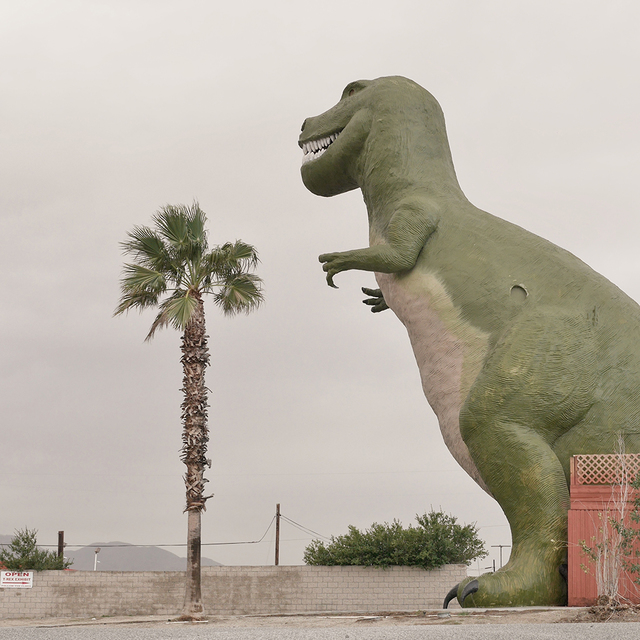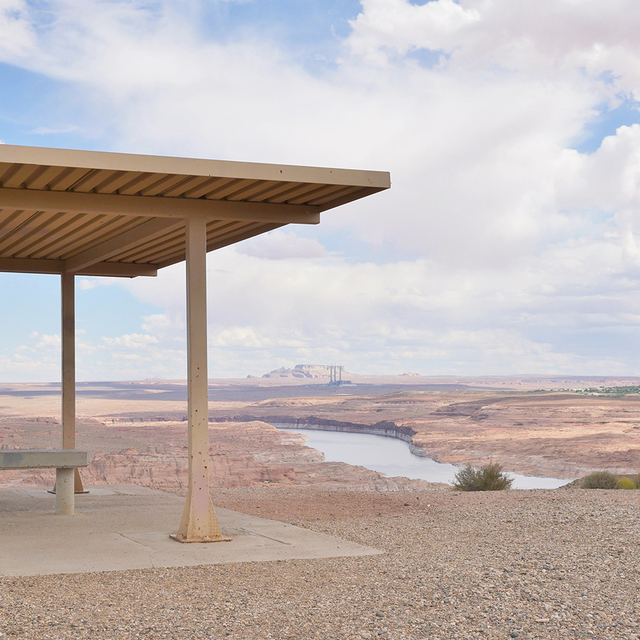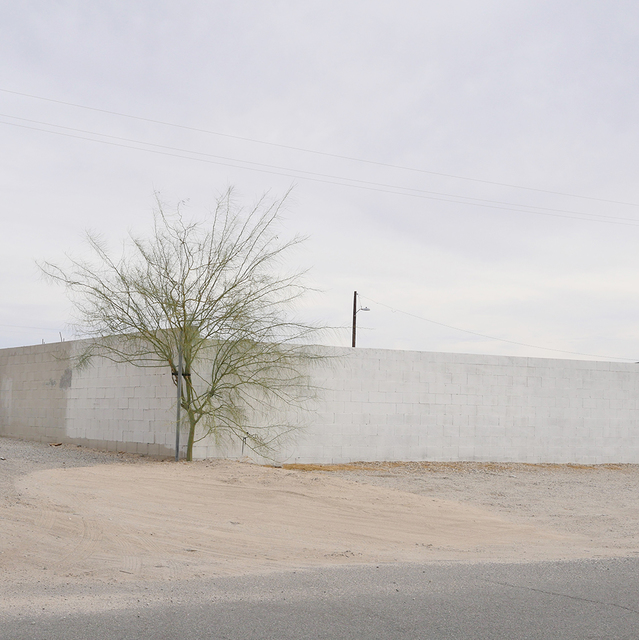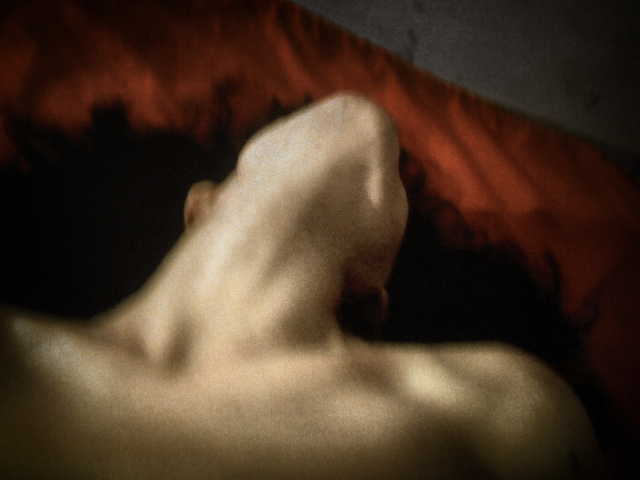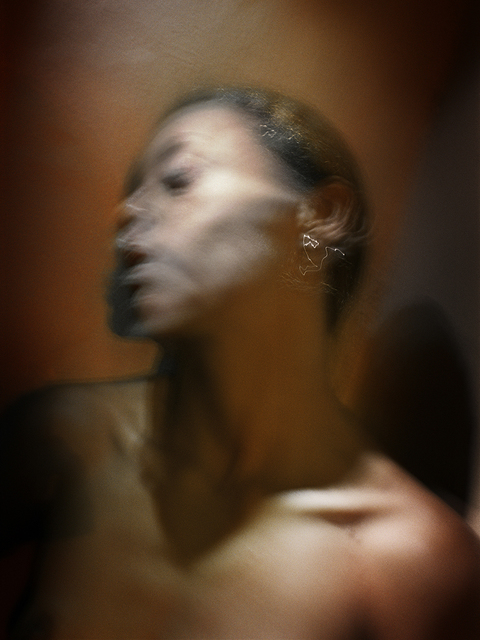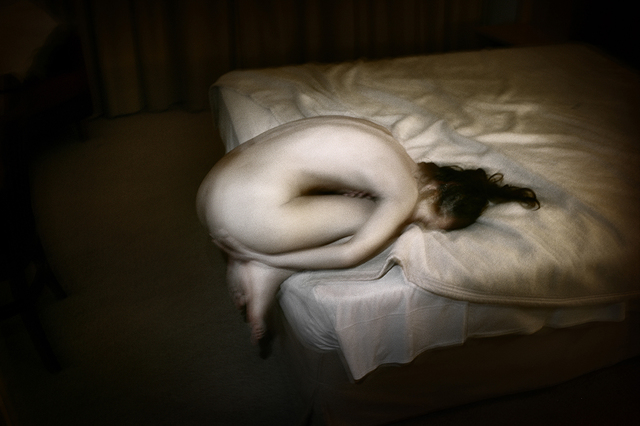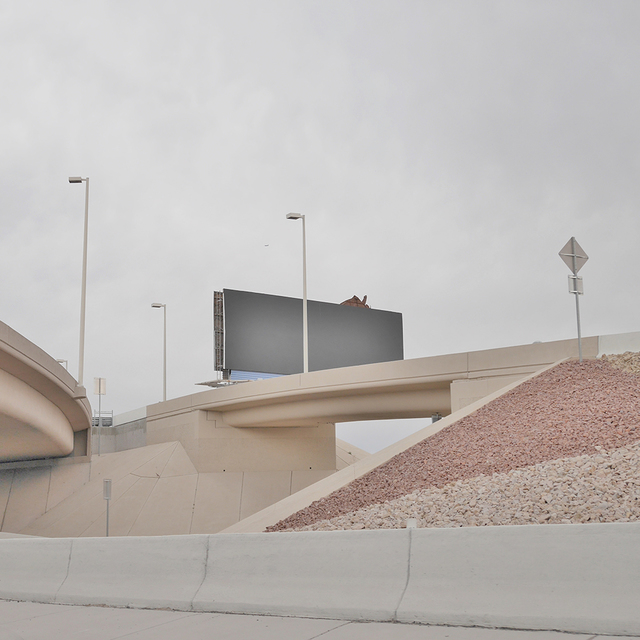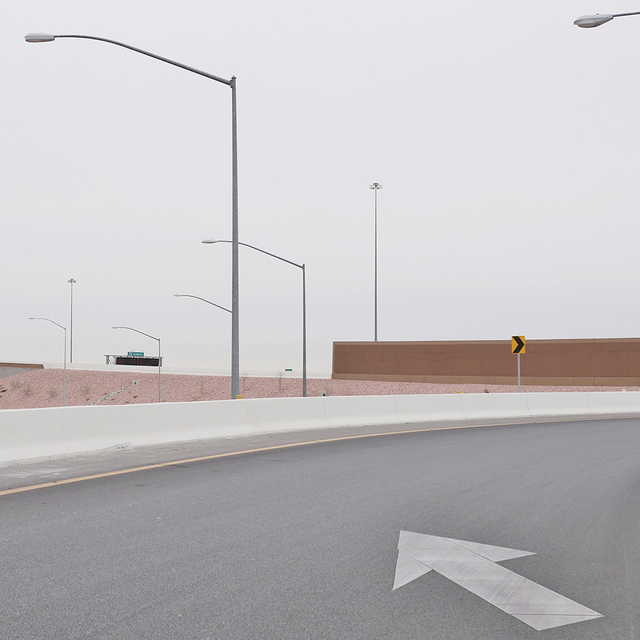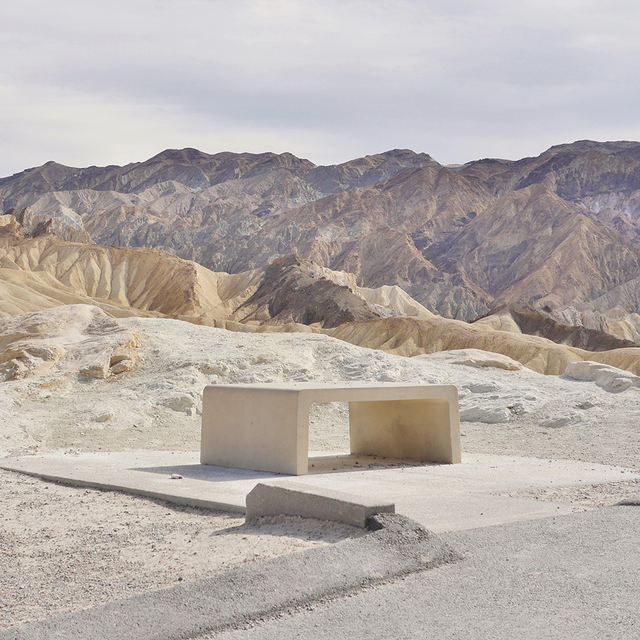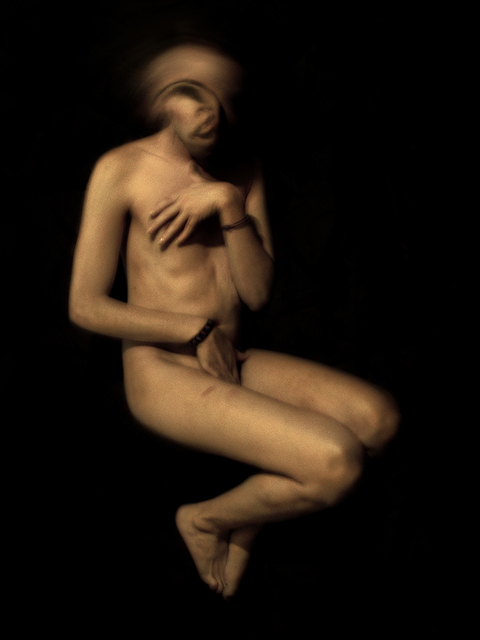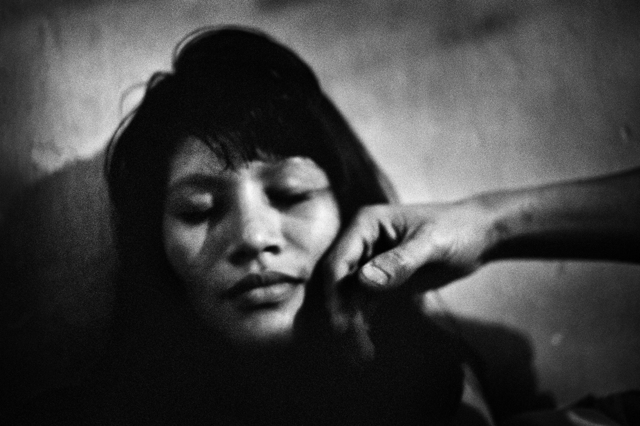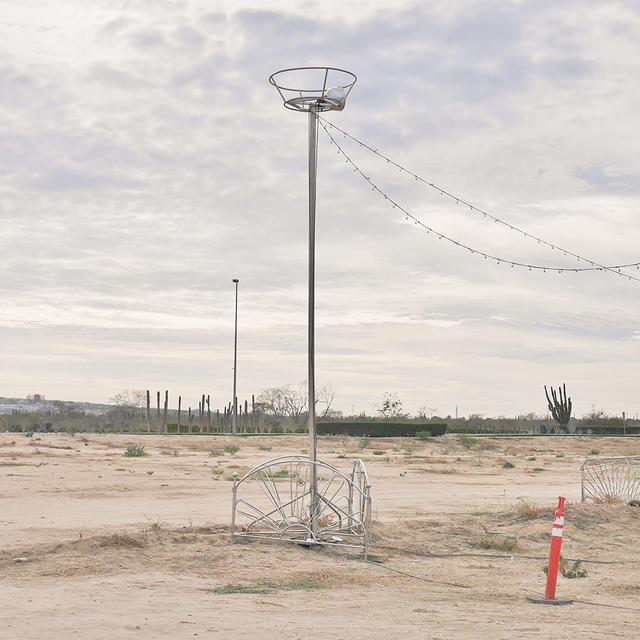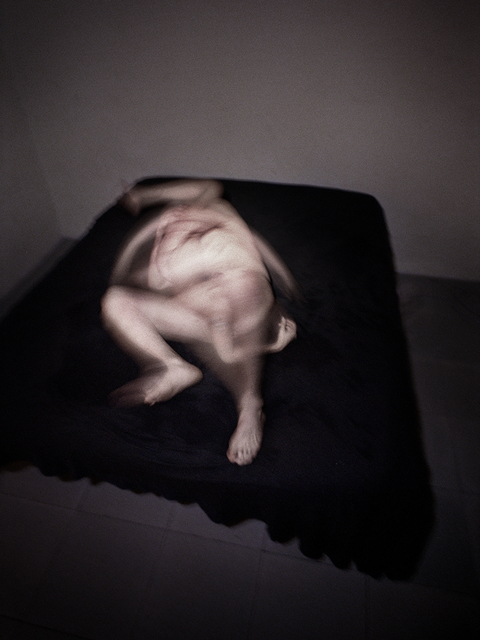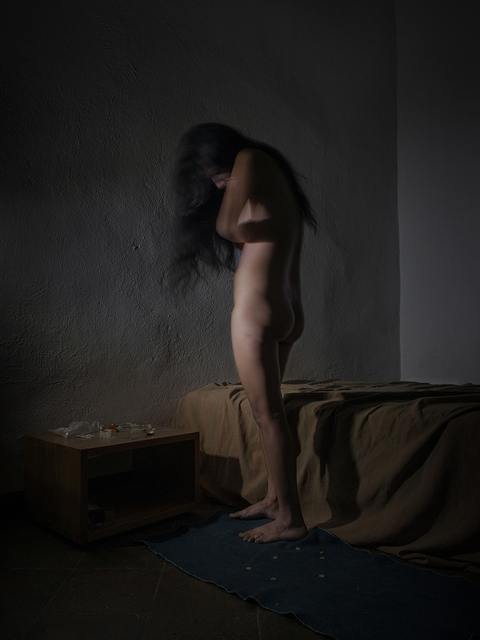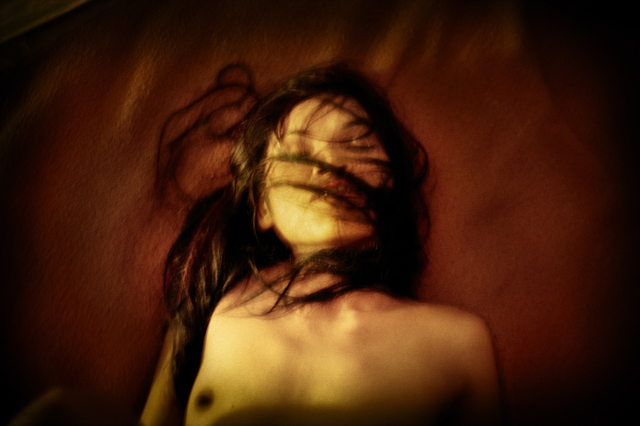 Press Release
ANTOINE D'AGATA
The selection of photographs featured for this exhibition focuses on the representation of the human flesh as the core, the starting point, the essential base of life, love, extasy, suffering and spirituality.
D'Agata's photographs are not the result of a search for images but the consequence of his arduous and radical quest. As such, the themes captured by his camera are broad, although always motivated by the search of human essence of the outcasts. Through a drastic plunge into prostitution, urban violence and drugs, he chases, as much as his own truth, the dignity of the losers, life force of the underdogs, beauty of a gesture and human solidarity where one is used to see only nothingness.
As a young man Antoine D'Agata wanted to become a priest. His teenage political commitment and his narcotic excesses decided otherwise, but after 30 years of wandering and work, one can still sense this original inspiration in his images.
There is something of Christlike about d'Agata's work. First, looking at the honest radicalism of his approach, political commitment, existentialist search and creative process which is a kind of sacrificial path.
Then, looking at his resulting autobiographical images which, with their light, colors, human flesh and violent realism, recall of the Renaissance paintings.
Beauty, ecstasy, suffering, perdition intermingle, and the viewer is hovering between a guilty uneasiness and sincere compassion.
The immense power of d'Agata's images lies in that he "gives us to see" -literally- the mystery of the incarnation.
SHORT BIO
Antoine D'AGATA is a French photographer born in Marseilles in 1961, where he spent his teenage years in violent combats for political militancy. Fascinated by the marginality, he had shared total experiences with whores, junkies, thugs.
He left France in 1983 to travel the world. He went first to Central America, to distant revolutions, tin the search of self-destruction energy. Finding himself in New York in the early 90's, he pursued an interest in photography by taking courses at the International Center of Photography where his teachers included Larry Clark and Nan Goldin. His first books of photographs, De Mala Muerte and Mala Noche, were published in 1998, and the following year Galerie Vu began distributing his work.
In 2001 he published "Hometown", and won the Niépce Prize for young photographers. He continued to exhibit and publish regularly: "Vortex" and "Insomnia" were published in 2003, "Stigma" in 2004, "Manifeste" in 2005.
In 2004 D'Agata joined Magnum Photos and in the same year he shot his first short film "Le Ventre du Monde" (The World's Belly). This experiment led to his long feature film "Aka Ana", shot in 2006 in Tokyo.
Since 2005 D'Agata has had no settled place of residence : he works around the world. He has numerous solo exhibitions in France, Italy, Germany, Spain, UK, Russia, USA, Brasil, Mexique, Japan, Australia, Syria, Cameroun, Mali, etc... and publish several books a year (the last one, "Lilith", was published in Feb 2018) .
Since years he dedicates himself in photography and in teaching through numerous workshops worldwide. He is also deeply involved in the Angkor Photo Festival which he helped to start and where he offers photography workshops to children and young adults at no charge for the past 10 years.
EMMANUEL MONZON
The work of Emmanuel Monzon focuses primarily on the idea of urban sprawling and the expansion of its periphery. Monzon photographs banality as though it were a Romantic painting, trying only to be "stronger than this big nothing" in controlling the space by framing the subject. His aesthetic of the banal obeys its own rules : a ban on living objects , a precise geometrical organization , and the revelation of a specific physical and mental landscape blurring the lines between city and suburb, between suburb and countryside, a process that results in an independent identity. Monzon thematically consistent work highlights things that make their surroundings appear quite empty and soulless. An unnerving set of social observations. Yet the tenderness of his colouring softens the quite harsh social comment his images
tend to deliver. There is an absolute stillness in the images : nothing moves, not even time. Monzon grasps what is simple, and that is difficult.
Emptiness, absence, lack of a meaningful world : subjects are not inherently expressive yet they convey a deep sense of grief over the loss of meaning. Time has come to a stop. The absence of shadows and the pinkish grey mist often give a strong and disturbing impression of dream. Does these places really exist ? The reflection redeems and heals the wounds a mindless world inflicts on reality, and
transforms an unstructured and empty present into a bearable memory.
"The aesthetic of the void in my photographic work attempts to understand our current environment : can it be one of de-civilization? " E.Monzon
SHORT BIO
Emmanuel Monzon is a French photographer and visual artist , living and working in Seattle (USA). He graduated from the Beaux Arts in Paris, with honors (Vladimir Velikovick) and also holds a degree in Visual Arts. He has exhibited his works in France (Paris), Hong Kong, Singapore, USA (New York, Los Angeles, Seattle, Portland) and UK (London). He has also participated in several arts fairs and collective exhibitions.
Follow Artists In This Show